It has been four months since the novel Coronavirus first broke out in the Chinese province of Wuhan and since then it would appear that the whole world has ground to a halt. With employers implementing work-from-home initiatives, schools closing down and graduations being cancelled, it would seem that everyone is staying inside, awaiting the storm to pass.
However, outside of Britain, a range of other countries are host to over a million British nationals who are stuck or seeking to return to mainland Britain before it becomes impossible to do so. It has not been an easy task, especially for those who are students, whose university year abroad has come to an incredibly sudden and abrupt standstill. As an Arabic and French student studying in Jordan, Amman, I myself am no stranger to the effects of this particular ordeal.
What is going on in Jordan, amongst all else?
For almost two weeks, from March 2nd till March 15th, Jordan remained at one case of Coronavirus. Suddenly, after a period of stability the numbers began to rise, firstly to 6, then to 50 and now currently to 254 (March 29th). In order to limit the spread of COVID-19 as much as possible on March 17th Jordan closed its borders and airports to the rest of the world. Later, intercity travelling was banned and tourist destinations were shut down, such as Petra, the ancient civilisation (one of the seven wonders of the world) and Wadi Rum (a desert which hosted the set of many movies including Aladdin and Star Wars and Transformers).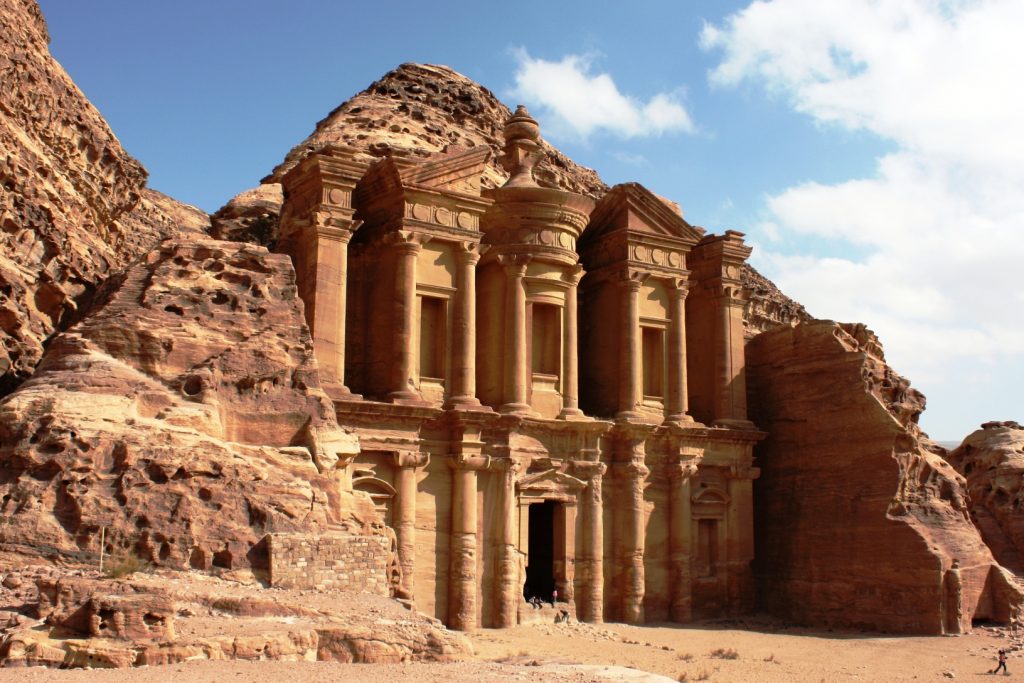 Due to the nonchalant attitude of the general public, who continued to about their days on regular errands, work and social events in spite of the government's advice, those in power decided to enforce a full lockdown to ensure citizens recognised the seriousness of the situation. This was put in place in order to deter people from going out and to encourage them to keep social distances to prevent further spread of the virus. Whilst police vans and military tanks monitor and search the streets, the consequences of ignoring these strict guidelines now include on the spot arrests by the police and the possibility of up to a year in prison if caught outside.
For five days a full force lockdown was put in place, including going out for groceries and exercise. After almost a week the quarantine was lowered on on March 25th allowing people to go out solely for food shopping between the hours of 10am and 6pm. An air-raid siren sounds on the hour every day in order to inform the country that curfew has struck and anyone outside from then on will be at risk of imprisonment.
Prosecutions
It is reported by Middle East Eye, the online Arabic news site, that around 1,657 people have been arrested since March 24th for disobeying the new prohibitions of the country. Those who were arrested have been placed in quarantine camps run by the army and will remain there for fourteen days then will potentially be placed in prison for up to twelve months. Despite it being an effective deterrent, one must question whether keeping so many people in an enclosed space during the outbreak of the contagious virus is a good idea.
Furthermore, since just the morning of March 28th, 273 cars have been seized and from them 314 people have been arrested for violating the curfew orders.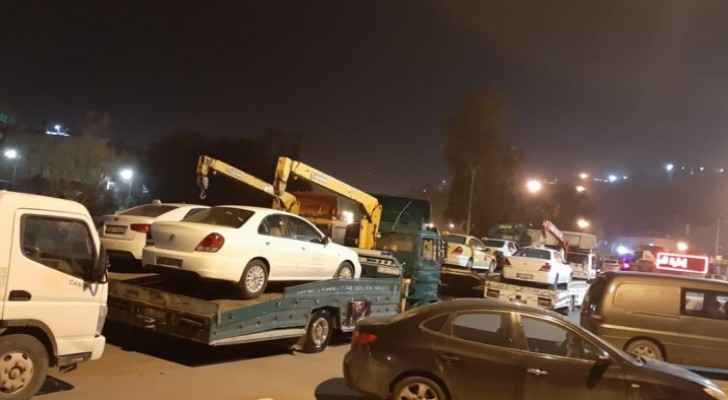 When will nationals return to Britain?
Currently, the FCO is aiming to bring British nationals from Jordan back to the UK in the coming weeks if all goes to plan. They are currently working closely with the Jordanian government and their chosen airline, Qatar Airways, to make this happen but like every day under the threat of COVID-19 things are in constant change and motion.
Despite the dire need for British nationals to be brought home as soon as possible, the FCO's current emergency flights range at around £2000 which is undoubtedly a hefty sum for a one-way trip, that on average ranges between £200 and £450. These flights are very limited so no one knows whether they will withstand the number of nationals who would like to return home. The potential impact of this on peoples' mental health and physical safety, in cases of needing to return to work, loved ones or leave unstable conditions in their host country, could be devastating.
Flights are being organised all around the world for different groups of nationals. French and German nationals have already been flown out to their respective countries from Jordan, but Brits still await a single flight. As the prices of plane tickets rise and airports close in the rhythm of dominoes, it is a wonder as to who can actually afford to return home. It seems a somewhat empty gesture to provide extortionate flights, that the government isn't paying for and may not even reimburse its citizens for. Some universities have also expressed that it is uncertain as to whether university travel insurance covers these emergency flights and if they don't, what do they cover if not emergency situations like this one?
For now, I and many other British nationals remain stuck on research trips, holidays and placements and await the news of when it will be possible to return home. It would seem as though everyone in the world is playing the waiting game.