Earlier this week, it was found that ASOS workers at their distribution centre in Barnsley are not being provided with protective gear, with 98% saying they felt they were working in unsafe conditions in a survey conducted by GMB Union. Similarly, Amazon workers across America have been walking out after being denied hazard pay and protective gear, as well as workers for health foods company Whole Foods, which is a subsidary of Amazon. These corporations have faced significant backlash over their lack of concern for their workers' safety and wellbeing during the midst of a pandemic. But it begs the question, why would corporations which depend on exploitation of workers in order to meet targets in a regular business climate, care any more about their workers during a pandemic that threatens their profits? 
Corporate exploitation and worker invalidation
Of course, these realities are greatly troubling, but this is sadly not a new phenomenon. In an age of globalisation where trans-national corporations race to the bottom to find the cheapest labour, exploitation of workers operates at the core of the industry – be that in the sourcing, manufacturing or dispatch stage. During these highly unpredictable times, where business is volatile and prone to collapse, companies will continue to prioritise boosting profit margins in order to survive this period. However, that all comes at a cost, and within a capitalist system, the burden of that cost falls on the workers. 1 in 6 of the world's workers are employed in the fashion industry and 80 percent of those workers are women. These workers, whose relentless efforts are typically framed as 'unskilled labour' by the political and corporate elite, operate within the key modes of production and are keeping the cogs of consumption turning with their labour. They are repeatedly subject to dangerous working conditions and meagre wages – in both the Global North and Global South. Without them, from farmers to cashiers to seamstresses, the entire system would collapse.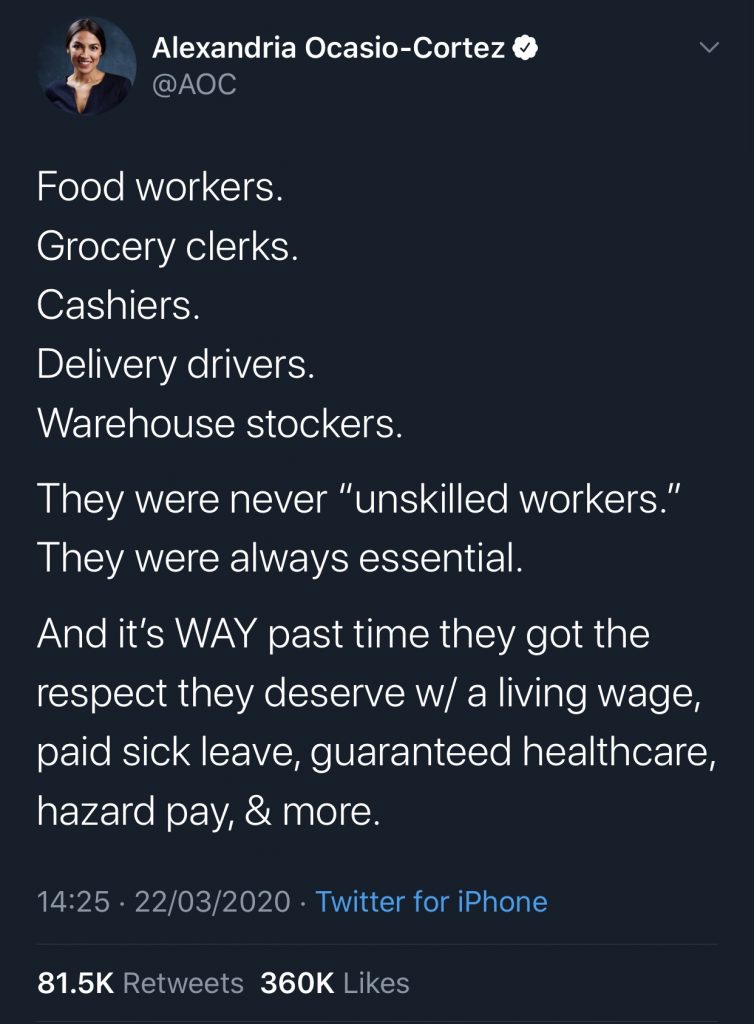 We know that Jeff Bezos, CEO of Amazon and world's richest man, got $3.4 billion richer last month after he sold off shares just before the financial crash. Meanwhile, his company's workers in New York had to take part in a walk out demonstration, to urge their employers to clean the warehouse as a safety precaution. The very same worker who led the walk out yesterday, Chris Smalls, has been fired from his job. This just demonstrates the type of coercion that corporations use to keep workers complacent and prevent resistance.
Fast fashion never stands still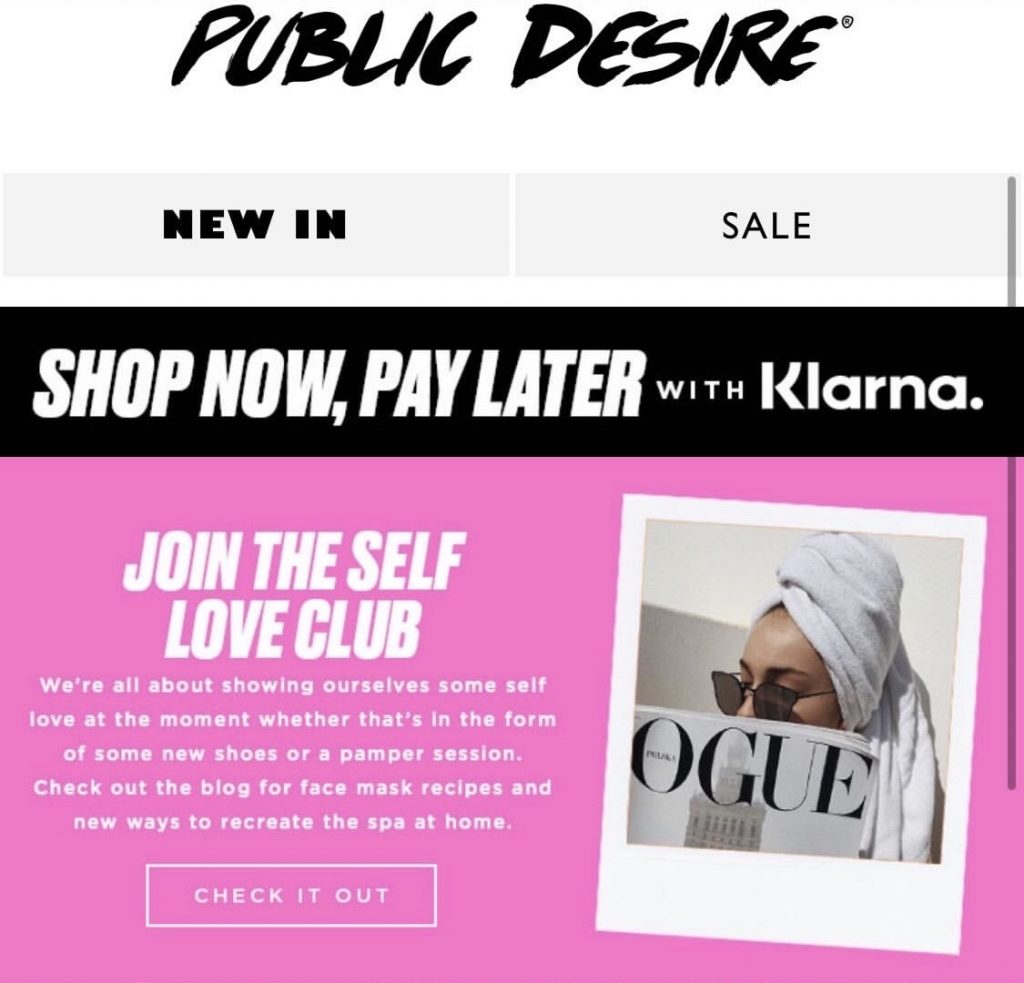 With unprecedented numbers of us staying at home, fast fashion companies are attempting to capitalise from the crisis, by bombarding our email inboxes with flash sales and discount codes. Enticing us into spending irresponsibly and consume unnecessarily is deeply problematic but is telling of the nature of how businesses operate in a capitalist economic system that disregards human suffering. Here are just a few examples of the subject lines of the emails received since the Coronavirus was announced a pandemic, which were sent to me:
"We call them self-isolation shoes!" – UNIDAYS
"Sippin' On My Quarantini" – FASHIONOVA
"Slay at home" – Public Desire
""Hurry!!! EXTRA 50% OFF SALE" – Urban Outfitters
"WERK IT (from home)" – PrettyLittleThing
"Stay in with EGO" – EGO Official
"Staying in styles that are selling FAST" – PrettyLittleThing
The fast fashion industry has normalised reckless overconsumption and conditioned us to believe that the things we want are things we need. By marketing online shopping to us now as 'self care' or a way to 'up your productivity', brands are actively tapping into elements of our life which are now priorities as we sit at home and yearn for something to distract ourselves with – so what better way than to spend? Understanding how our buying habits effect workers and standing in solidarity with them, by questioning whether you really need to buy those items is so important in the current climate to make an impact.
The power of the consumer
Recognising how companies and business owners act in times of crisis, how they navigate corporate social responsibility and whether they prioritise workers' safety or sales targets is extremely important. For example, CEO of Gravity Payments Dan Price famously took a million dollar pay cut in 2015 so all of his employees would receive a $70,000 minimum salary for all his employees. He has now cut his own pay to $0 dollars to ensure none of his staff have to be made redundant during the pandemic. Another company, the British discount store Home Bargains, has created a £30 million Coronavirus Fund to support their staff throughout this time. Whilst it takes some financial commitment from big business owners, supporting staff and guaranteeing their safety is a small ask and arguably, a moral duty.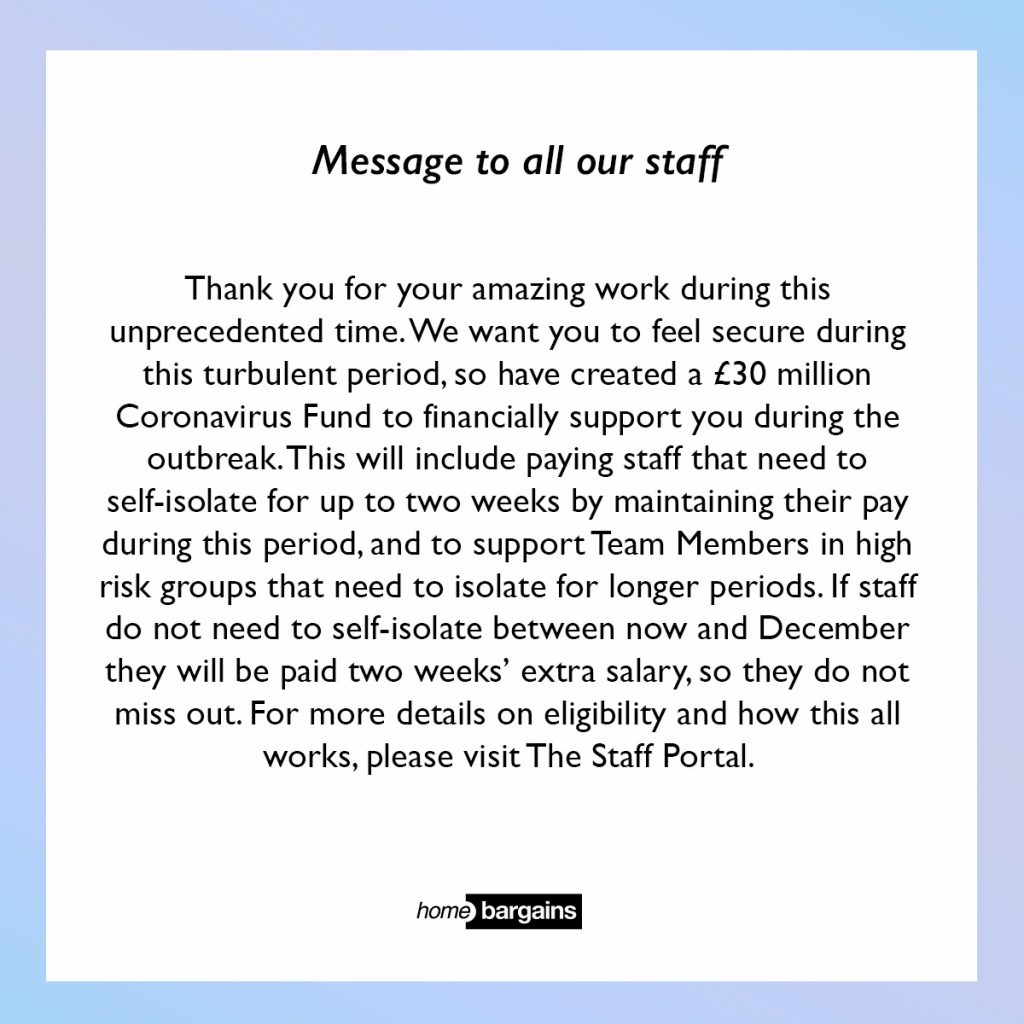 Sociologist Erik Olin Wright suggests that "periodically there will be intense capitalist economic crises in which the system becomes vulnerable" and this is precisely one of those crises. Coronavirus is only exposing the deeper cracks at the foundations of corporate capitalism. As consumers it is imperative that we not only share and tweet our disdain for exploitation and injustice, but channel that energy into our consumption habits too. Our purchasing power is one of the most powerful tools we have as individuals, that is guaranteed to get corporate elites listening – if you can impact their profits, you can impact their policies.