Both the Hip Hop world and South LA community have been left in mourning following reports of the untimely passing of LA rapper, Nipsey Hussle. Nipsey Hussle, real name – Ermias Asghedom, was tragically gunned down outside of his LA shop, Marathon Clothing store.
With a savvy nature that has often been compared to that of music mogul Jay Z, Asghedom exuberated business excellence.
'My thing is that I don't give no person that much power over my path that I'm walking. Not one person can make or break what I'm doing, except me or God'

– Nipsey Hussle

Recognising the need for black artists to assert their independence and strive for economic stability, Asghedom went the independent route to distribute his music. In 2013 Asghedom announced that he would be independently selling his mixtape 'Crenshaw' for $100 each, which attracted criticism from both his peers and fans. Using 24-hour pop up stores to sell his mixtape, Asghedom not only managed to make $100,00 (Jay Z bought 100 copies), that day but had now created a template that other upcoming independent artists would soon follow.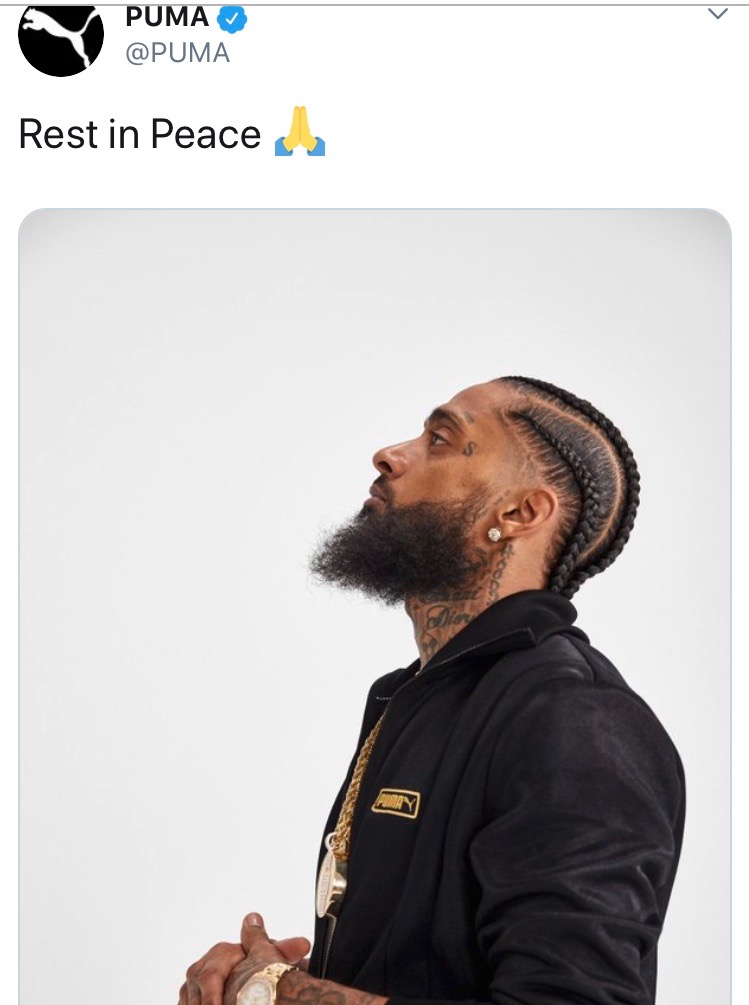 Five years later Asghedom would release the Grammy nominated album 'Victory Lap' to critical acclaim. The Album gave insight to his journey from 'flourishing from the streets to black businesses'.
Asghedom's local Crenshaw neighbourhood also made an appearance in on the album. A constant theme in Asghedom's music is his love for his local community, the mixtapes Crenshaw and Mailbox Money, latter famously sold for $1,000 respectively, both contain odes to his hometown.
'He gave opportunities to those largely ignored by American society'
Affectionately known as 'Neighborhood Nip' in his native South L.A community, Asghedom aspired to transform his hometown and give opportunities to those largely ignored by American society. Unlike many of his peers who once hitting it big, abandon their hometown, a large part of Asghedom's entrepreneurial pursuits were in his local community. In Hyde Park, he owned a burger joint, fish market and helped fund upgrades to campus playgrounds.
The Crenshaw District was home to some of his biggest business ventures such as his clothing store plaza and local learning centers for kids.
'Role model for both the local kids and the young black men in the community'
A former gang member himself, Asghedom was due to meet with LAPD official Michel and Police Commissioner Steve Soboroff to discuss measure being placed to curb gang violence.
Asghedom had a vision for the neighborhood, he sought to revitalize the community and be a role model for the local kids and the young black men in the community.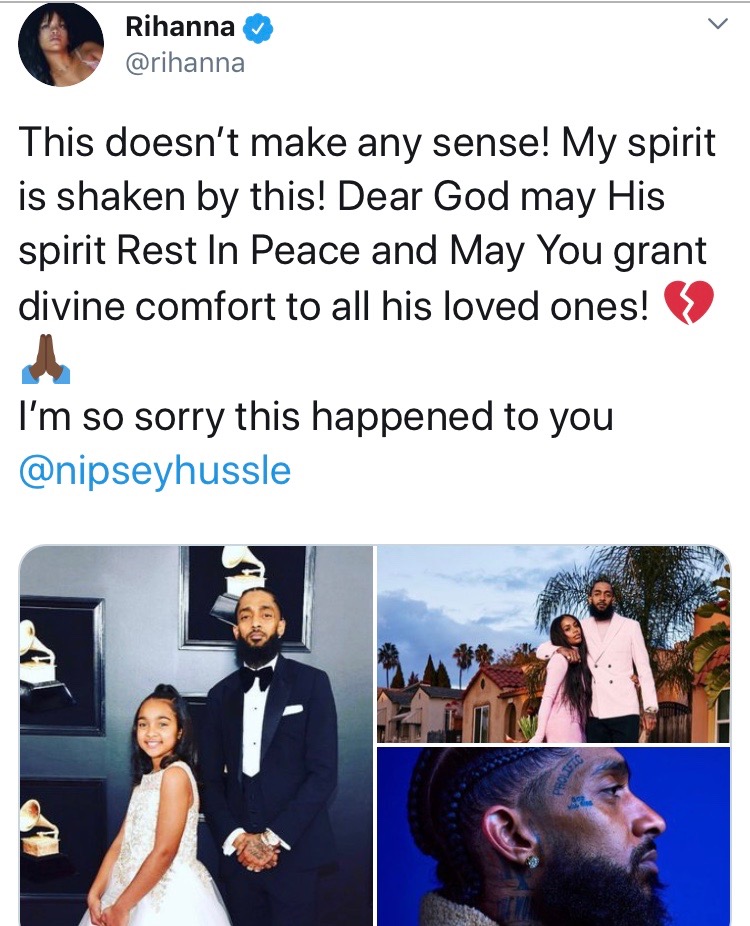 With many of his peers expressing their shock on social media, both the Hip Hop and LA community have lost a truly talented rap philantropolist. Asghedom is survived by his two children, a daughter from a previous relationship and a son with his longtime partner, Lauren London.