The Premier League is back after what felt like a long international break and with all the top 6 teams playing over the weekend and midweek and with fine margins for error the results sure didn't disappoint.

Liverpool hold on to see out Spurs
A game of nerves and all to play for with a win for either team allowing one to go back to the top of the League and the other to add more to their tally to secure the Champions League spot.
With a goal from Firmino in the 16th minute in the form of a header from a whipping Robertson's cross, it looked like Liverpool were going to get away with the game.
This really was a game of luck as Allison made a near fatal error that could have levelled the game for Spurs, but a Spurs goal did come later from a Moura finish in the six yard box on the 70th minute.
What looked to be a draw took a dramatic turn from an Toby Alderweireld own goal that came from a Mo Salah header at the net in the 90th minute to see Liverpool take all three points and go two points clear with one more game played than Manchester City.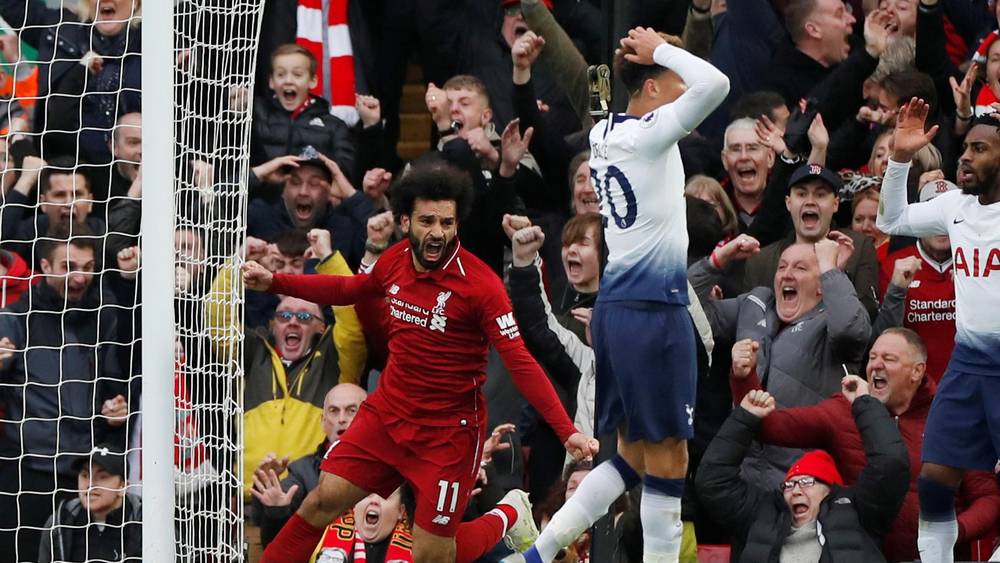 Hugo Lloris was a major cause for the own goal with his monuments blunder, fans and pundits alike lambasting his numerous mistakes over the season and his Spurs career. Klopp was delighted and called it an ugly win. It seems fate might be willing Liverpool to win their first ever Premier League. With this loss Spurs now sit 4th.
Solskjaer starts with double against in form Watford and Wolves

With Ole Gunnar Solskjær now being the permanent manager with a new three year contract, it was important to start off with a win and Rashford and Martial provided that.
Manchester United were on the verge of having three losses in a row, with already being knocked out of the FA Cup by Wolves. It was time for Solskjær and the team to kick themselves into gear. It took just under half an hour for the first goal of the game from a quick counter-attack from Luke Shaw with a through ball to Rashford who calmly finished over Foster.
Martial added the second of the game in the second half after a scrappy entangle with Foster to hit it in the back of the net which looked to be slightly offside but the goal still stood. Hopefully this will be a new starting point for Martial to perform to the ability he was bought for and be the player everyone perceives him to be. Manchester United hit difficult patches against Watford, not being able to elevate their game seems to be a lingering problem for Solskjaer's men.
United traveled to West Midlands on Tuesday night to play a Wolves team who have already dispatched of them once this season. Unlike their Watford game however, United paid the price for a lackluster display, in a game that saw Mike Dean give his 100th Premier League red card – the only referee in Premier League history to reach this feat.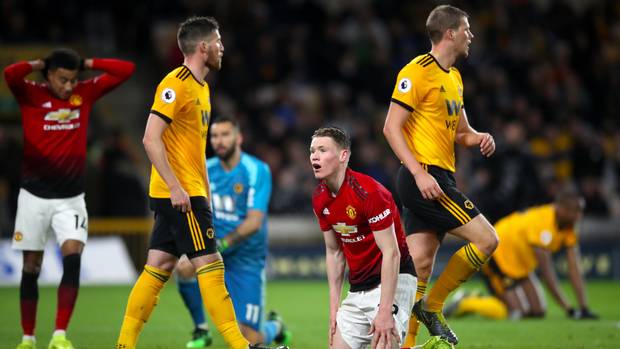 United took the lead early on through McTominay, but Wolves equalised under ten minutes after. In a game that could have ended as a draw, Wolves secured the well deserved three points through a Chris Smalling own goal on the 77th minute. Manchester United now sit sixth place in the league, two points off top four contention.
Manchester City fight to regain top spot

Manchester City wasted no time against Fulham over the weekend, with a quick goal from Bernardo Silva inside five minutes. Driving the ball low into the left hand side of the goal means Silva has now scored 3 goals in his last 3 matches.
Aguero 27th minute goal brings to as many goals for Man City as Thierry Henry scored for Arsenal (228). The loss against Man City was the penultimate game before Fulham's loss to Watford on Tuesday that officially deemed them relegated from the Premier League.


Man City hosted an indignant Cardiff City side on Wednesday, playing their game which would take them top of the league with a win. Pep's men comfortably dispatched of the Bluebirds, winning 2-0 in a game that saw goals from Kevin DeBruyne and Leroy Sane.
Chelsea win comfortably against Brighton

After a last ditch win against Cardiff City at the weekend, Maurizio Sarri was hoping for a more convincing win against relegation fighters, Brighton. Chelsea rising star, Callum Hudson-Odoi, was handed his first Premier League start, showing his quality by providing the assist for Chelsea's first half goal, converted by Olivier Giroud.
Chelsea continued to pile on the pressure into the second half, and were rewarded with two goals from Eden Hazard and Ruben Loftus-Cheek only three minutes apart (60, 63). After seeing off Brighton, Chelsea maintained their bid to earn a top four slot. They're now on equal points with fifth place Arsenal, who still have a game in hand.
Arsenal seek to make it 10 consecutive home wins
Arsenal looked very dominant in their game against Newcastle, having a large majority of the possession. Aaron Ramsey initially having his first volley ruled offside scored minutes later with a low sweeping shot to the right-hand corner at the 30-minute mark to cap off the first half.
Arsenal were in cruise control for the majority of the game with Newcastle constantly being on the back foot. Having more shots on target than Newcastle had shots all together showed Arsenal's dominance in the game.
Lacazette sealed the game for the Gunners at the 83rd minute. Arsenal now move into the top four. It should be noted that Arsenal were 10 points behind Tottenham at the start of February. For Emery it has been a bit of a rollercoaster ride but fans must be slowly and surely backing his leadership.
With only 6-7 games left, this Premier League campaign truly is a nail biter. Liverpool and City are neck and neck for the title, while the top four fight is as close as it's ever been!
Keep up to date with TCS for more sports news and Premier League action.