A brief look at the political candidates who have announced that they're running for Labour leadership.
The Labour party suffered a crushing defeat in the 2019 general election of the UK, losing 59 seats whilst the Conservatives gained 47 seats – some in strongest Labour heartlands.
The Labour party leader Jeremy Corbyn continues to be outspoken about his socialist views on societal politics online, but as he announced, he will not be leading the party into another general election. According to the Evening Standard, he has said that he will continue to lead the party during a "period of reflection."
This means that a spot has opened up in the leadership of the party – the official leadership contest will conclude on 4 April when a new leader is elected. The race has begun, with six candidates standing so far. Labour's National Executive Committee (NEC) has reportedly decided that the contest will last three months, with the first round ending 13 January, according to The Guardian.
So what would new leadership look like according to the candidates?
One of the candidates is MP Jess Phillips – she has been a constant critic of Corbyn and seems to represent those who want a change in the direction and policies of the Labour Party. She recently appeared on the morning TV show Good Morning Britain, and a short clip posted on her Twitter account shows what she says are her top priorities.
Presenter Piers Morgan asked for her "top three priorities" and she replied: "First, without question, we have got to sort out the crisis in social care and we've got to do that by being completely honest with the country."
She goes on to say that the party needs to "make universal childcare literally universal because I think that it would improve the productivity in our country," and "we have to have a radical overhaul of what we're doing on the Green agenda because it's simply not working."
Shadow Brexit secretary Keir Starmer has also announced his bid for leadership. He was elected to serve the area of Holborn and St. Pancras in 2015 and was previously awarded a knighthood for his work and services to law and criminal justice when he was the director of public prosecutions. He is deemed to be "too middle class" by some, but he does seem to be a popular candidate. Instead of critiquing Corbyn, he appears to be intending to build upon what he has done.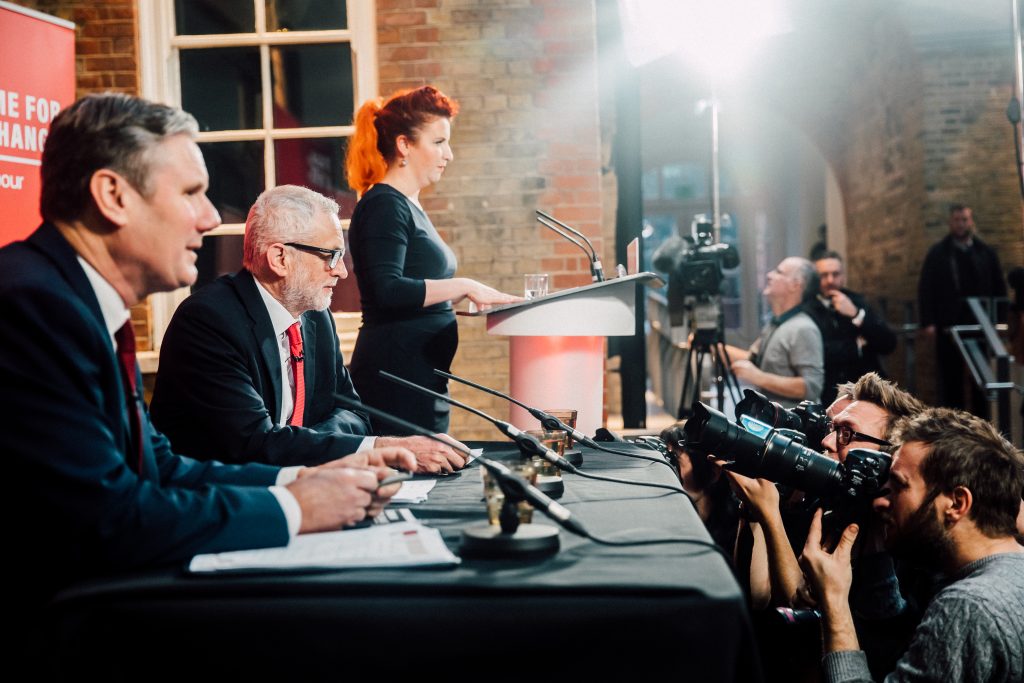 In December 2019 he reportedly said: "What Jeremy Corbyn brought to the Labour Party in 2015 was a change in emphasis – a radicalism that matters, and the rejection of austerity. We need to build on that rather than oversteer and go back to some bygone age." (As reported by The Independent).
Manchurian MP Rebecca Long-Bailey is also running for leadership – in an article for left-wing magazine Tribute, entitled "To Win We Must Unite All of Labour's Heartlands", Bailey expresses her reasoning for standing.
She wrote: "Labour needs a socialist leader who can work with our movement, rebuild our communities and fight for the policies we believe in – that's why I'm standing."
One of her key statements was: "It is true that one reason we lost the election was that Labour's campaign lacked a coherent narrative. But this was a failure of campaign strategy, not of our socialist programme. Labour's Green New Deal is the most ambitious agenda for tackling climate change of any major political party. And throughout the election, it was tragically undersold."
Her perspective is that Labour needs to change the way things are done, and not necessarily what they believe in (their principles).
Next is Clive Lewis, who grew up on a council estate in Northampton, UK, with his mother ad father who migrated to the UK from Grenada. His past work includes being a BBC journalist, army reservist and working in a processing factory – one might say that he is the jack of all trades. Before joining Labour's parliamentary ranks, Mr Lewis grew up in a council estate in Northampton with his English mother and father, who came to the UK from Grenada, and worked in a good processing factory before becoming a full-time trade union official. Mr Lewis eventually worked as a BBC journalist, and an army reservist, who served in Afghanistan.
One of his aims is to address inequality and encourage diversity. In a recent article for The Independent, he wrote: " The last few years have been a tumultuous time for ethnic minorities and migrants in the UK. A toxic debate around Brexit has unleashed a torrent of racism into British society, leading to a climate of fear and a sharp rise in hate crimes and racist attacks since the 2016 referendum. Labour's inability to deal effectively with the antisemitism crisis has contributed to a sense of division between our communities, which we urgently need to address."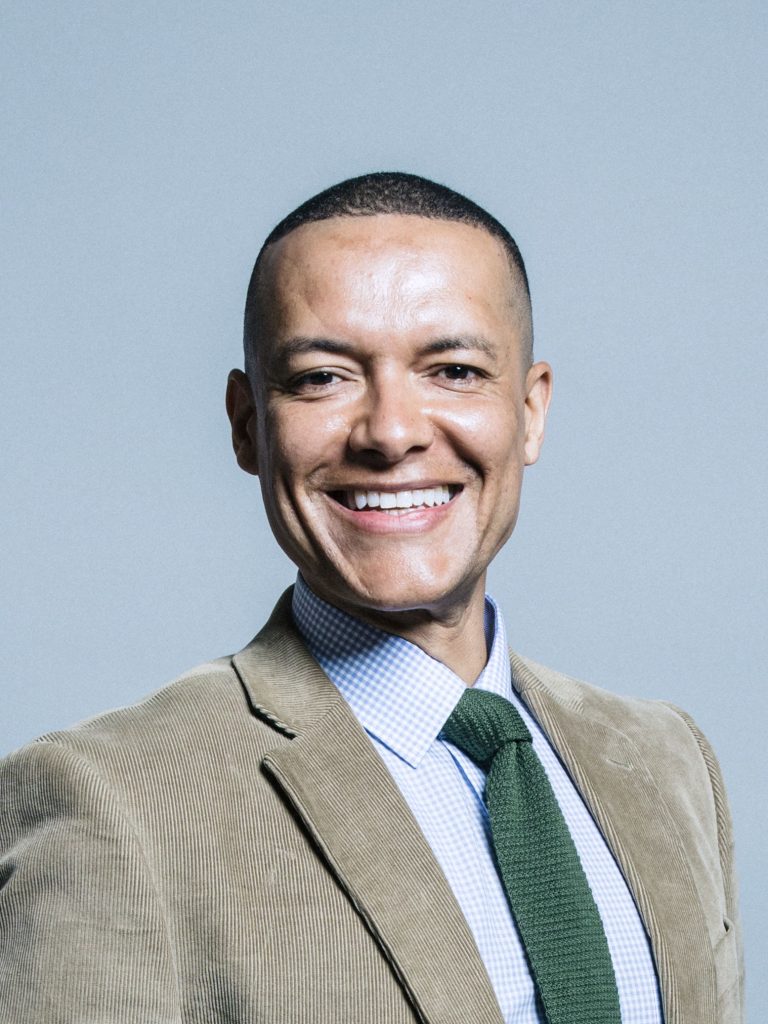 Considering that the party's media coverage was dominated by the antisemitism crisis, especially towards the end of the campaign, Lewis' approach could see him elected as the new leader.
Wigan MP Lisa Nandy announced her run very recently by writing to an exclusive letter to The Wigan Post.
She wrote: "I wanted to tell you first that I'm standing to be leader of the Labour Party because, after a decade of having the privilege to represent you, I have a deeper understanding of what has gone awry in our discredited political system.
"I'm standing because I know too many people in places like Wigan no longer feel they have a voice in our national story. So many of you have told me you believe many leaders are not interested in what you have to say and are unable – or unwilling – to understand your lives. I believe you are right."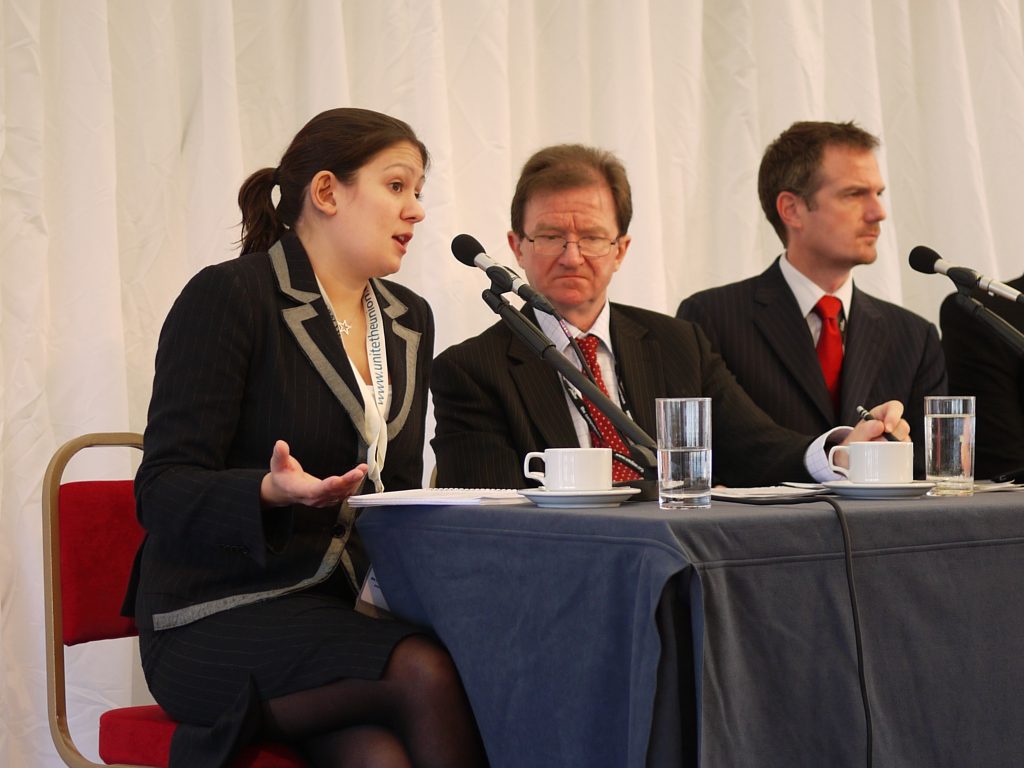 Nandy was elected to represent the Wigan area in 2010, and reportedly wrote that she was "heartbroken that so many working-class constituencies had chosen the Conservatives over Labour at the last general election." Her focus is bringing the issues of her local constituency to the national front.
Last but not least is Emily Thornbery, who is currently Labour MP for Islington South and Finsbury, and the Shadow foreign secretary.
Like Lewis, she grew up on a council estate, and grew up to study law at Kent University and become a human rights barrister. She has more recently been very outspoken of her critique of Prime Minister Boris Johnson, over the current Iranian crisis.
She believes that it is time to "rebuild, reunite and revitalise our party [Labour party] and take the fight back to the Tories. But we must do this together."
We may not know who will survive the first round of the Labour party's race for leadership, but it is clear that they have a big task of reviving the party's image and winning back the hearts of voters.