The Duke and Duchess of Sussex have announced they will step back as "senior" royals and work to become financially independent. In a joint statement, Prince Harry and Meghan also said they plan to split their time between the UK and North America. According to reports, other royals – including the Queen and Prince William were not consulted before the statement and Buckingham Palace is "disappointed".
The Duke and Duchess of Sussex released a statement saying they intend to step back as senior members of the Royal Family. Here's that statement in full:
A personal message from the Duke and Duchess of Sussex:
"After many months of reflection and internal discussions, we have chosen to make a transition this year in starting to carve out a progressive new role within this institution.
"We intend to step back as 'senior' members of the Royal Family and work to become financially independent, while continuing to fully support Her Majesty The Queen.
"It is with your encouragement, particularly over the last few years, that we feel prepared to make this adjustment.
"We now plan to balance our time between the United Kingdom and North America, continuing to honour our duty to the Queen, the Commonwealth and our patronages.
"This geographic balance will enable us to raise our son with an appreciation for the royal tradition into which he was born, while also providing our family with the space to focus on the next chapter, including the launch of our new charitable entity.
"We look forward to sharing the full details of this exciting next step in due course, as we continue to collaborate with Her Majesty The Queen, the Prince of Wales, the Duke of Cambridge and all relevant parties.
"Until then, please accept our deepest thanks for your continued support."
Buckingham Palace responded with a statement saying:
"Discussions with the Duke and Duchess of Sussex are at an early stage.
"We understand their desire to take a different approach, but these are complicated issues that will take time to work through."
'We saw this coming'
For many, cries of 'I told you so' will undoubtedly ring over dinner tables across the country. Many saw this coming and some commentators have been less than kind when reporting the news. There is no doubt that Royalists at this moment in time are frothing with anger at what this may mean for the Royal Family.
Piers Morgan on Daily Mail Online described Megan Markle as 'an unsavoury manipulative social-climbing piece of work who has inveigled her way into Prince Harry's heart and used his blind love as a platform to now destroy everything he once held so dear.'
He also said 'None of this has surprised me. Meghan's been doing this kind of stuff all her adult life. She's disowned 99 per cent of her own family. She's ditched and ghosted numerous old friends. She got rid of her ex-husband when she tasted TV stardom. Nothing said more about Me-Me-Meghan than her wedding day when she plonked newly-acquired A-list celebrity friends like Oprah Winfrey and George Clooney up the front where most brides usually put their family."
Piers's fiery article is a composition of shock, disbelief and annoyance many seem to be making sense of. He is channelling a national shock that has gripped the country as they ponder what happens next.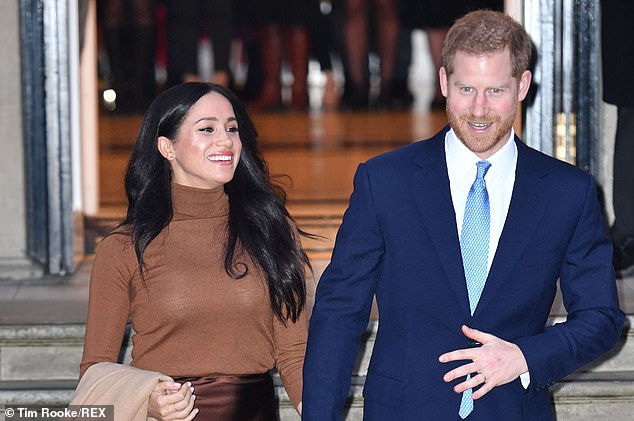 We should have seen this coming
Perhaps we all saw this coming but chose to ignore it. It is no secret that Prince Harry and Megan have at times struggled with royal life. Prince Harry loved the crowds but struggled with the royal duties and ceremonies. Megan Markle who had tried to develop a voice of her own was railed every time she opened her mouth in the media and later stopped speaking altogether. So much about their behaviour seemed at odds with the institution to which they belonged. From holding hands, something other royal couples seldom did, to the ease at which they connected with the general public, Prince Harry and Megan seemed cut from a different cloth.
Both have also uniquely struggled with the British media. Prince Harry's own rocky relationship with the tabloids dates back to the life and eventual death of his mother, Princess Diana in 1997.
Harry brought up his distaste for the UK papers in a recent statement announcing Markle's lawsuit against the owner of The Daily Mail for publishing a private letter she wrote to her father.
"I've seen what happens when someone I love is commoditized to the point that they are no longer treated or seen as a real person," Harry, 35, wrote.
"I lost my mother and now I watch my wife falling victim to the same powerful forces."
In light of these historic challenges, along with abandoning their "senior" roles in the Royal Family, they also leave behind Britain's mainstream media.
The couple shared their revised media policy on their website, which includes them stepping away from a system called the "Royal Rota," which gives pool reporters from various British news organizations exclusive coverage of the Royal Family.
You can't have your cake and eat it too.
The unfortunate truth here is that you cannot really retire from the Royal Family. Megan Markle knew before she married in that her decision was largely irreversible and would change her life forever. She also admitted her friends had echoed these warnings. Despite this, she married in. Since that decision, the Royal family has been more than accommodating.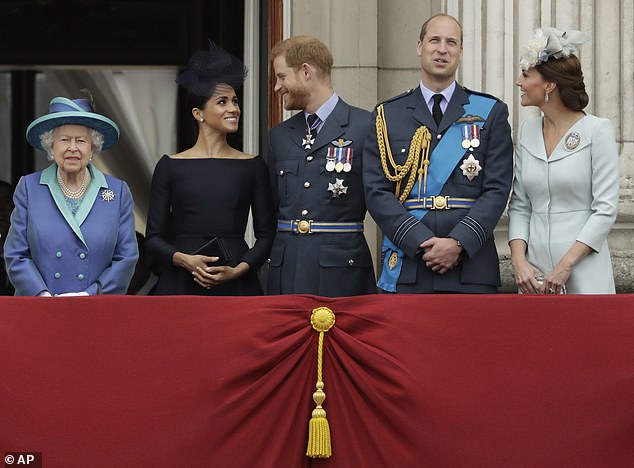 One exasperated aide told the Daily Mail, 'People had bent over backwards for them. They were given the wedding they wanted, the house they wanted, the office they wanted, the money they wanted, the staff they wanted, the tours they wanted and had the backing of their family. What more did they want?
This is the centre of my critique. It seems Prince Harry and Megan are still only concerned about what they want. Whilst their decision may be good for them, that's not the only thing at stake here. Elizabeth at the age of 93, and with her 98-year-old husband Prince Philip who is suffering ill health had to scramble to give a statement as they were blindsided by the announcement.
Nothing in life is all good. We most certainly cannot choose to cherry-pick parts we want and parts we don't. Being part of the Royal family affords you many benefits but also handicaps. You have to embrace both. You cannot have the most-watched wedding in the world, be afforded various luxuries and benefits and then decide which journalists have a chance to talk to you. You cannot treat the country as though it were some cafeteria. Besides, the privacy they are looking for doesn't really exist because being part of the Royal family is a life-defining thing.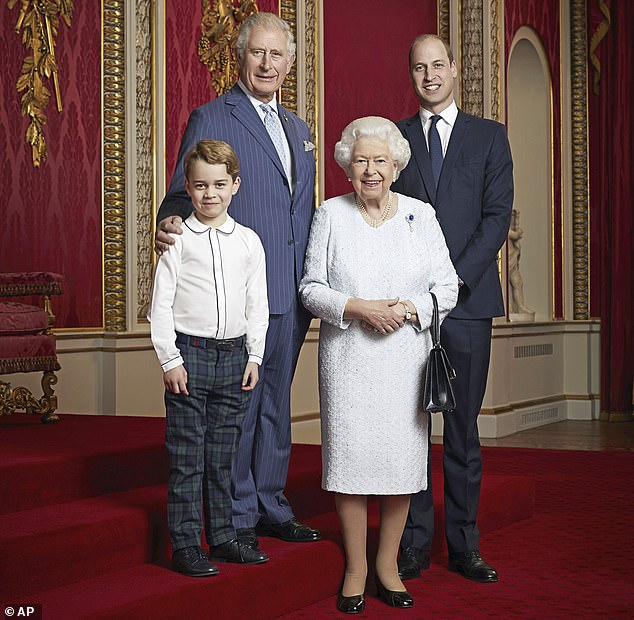 Royal historian Prof Kate Williams said it will be "difficult" for Harry and Meghan to lead "normal" lives, as media interest in them will increase after their "unprecedented" move.
She told BBC Breakfast: "Harry and Meghan are global celebrities. Meghan was already famous [due to her former acting career]" as was Harry, who will become even "more significant" when his father – and later his brother – becomes king.
"He is always going to be very close to the royal fold. It is going to be difficult if Harry and Meghan are going to live in Canada for a certain period of time and try and get on with business and be normal, charitable CEO.
"They will require security because I don't see the media interest in them waning, I see it as probably increasing because what they're doing is so unprecedented for royals."
In any event, it will be interesting to see how this story develops. As Buckingham Palace has said these are complicated issues that will take time to work through. Many keen eyes will follow the story.