Boris Johnson: UK gets 'diddly squat' from May's Brexit plans
In a move that has become somewhat characteristically familiar, Boris Johnson has again put down Theresa May's Brexit plans, saying they would leave the UK with "diddly squat" after the negotiations effectively handing the EU a "victory".
In a recent article in the Daily Telegraph, the rebel used his column to assert that the PM's Chequers deal – which led him to resign in July – "means disaster" for Britain.
Johnson wrote that "the reality is that in this negotiation the EU has so far taken every important trick. The UK has agreed to hand over £40 billion of taxpayers' money for two-thirds of diddly squat". Johnson added that by adopting the Chequers plan, in which the UK would adopt a common rulebook for food and goods, "we have gone into battle with the white flag fluttering over our leading tank". It will be "impossible for the UK to be more competitive, to innovate, to deviate, to initiate, and we are ruling out major free trade deals", he added.
Johnson is not alone. Another, sharing his sentiment, is Michel Barnie the EU's chief Brexit negotiator, who said that he is "strongly" opposed to key parts of Theresa May's proposals for a future trade deal.

  "precise and pragmatic".

The UK government insist its Brexit strategy is still the way the country should go 
The so-called Chequers deal was agreed by cabinet at the prime minister's country residence as the UK's preferred way forward in negotiations with Brussels. 
When Can I Have A Go?
The launch of these fresh attacks will no doubt be seen by many as Johnson's final preparations for a leadership challenge to May just as the Brexit negotiations reach their critical phase in the autumn.
Johnson called on May to return to the argument of her Lancaster House speech of January 2017. He said that on the current plan, "we will remain in the EU taxi; but this time locked in the boot, with absolutely no say on the destination. We won't have taken back control – we will have lost control."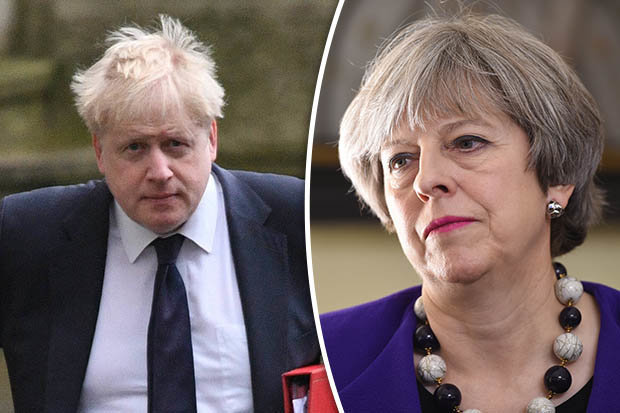 Weeks after his statement that veiled Muslim women look like letter-boxes and bank robbers, Johnson appears to be using his platform to create more distance between the Prime Minister and himself. He wants the British public to believe there is another way, another Brexit and that potentially, he can lead the country that way. His statements and attacks, seen as unpatriotic by some, also consolidate his image as a right-wing maverick – an image he has been manufacturing for some time. Leaving the cabinet frees up Johnson to make any assertions, promises, and statements because he won't have to back them up. Just like the 350 million for our NHS, these promises don't have to materialize.
In his first intervention since quitting the cabinet, Johnson compared negotiations between Brexit Secretary Dominic Raab and Mr Barnier to a wrestling match.
He wrote in his column: "The whole thing is about as pre-ordained as a bout between Giant Haystacks and Big Daddy; and in this case, I am afraid, the inevitable outcome is a victory for the EU, with the UK lying flat on the canvas and 12 stars circling symbolically over our semi-conscious head."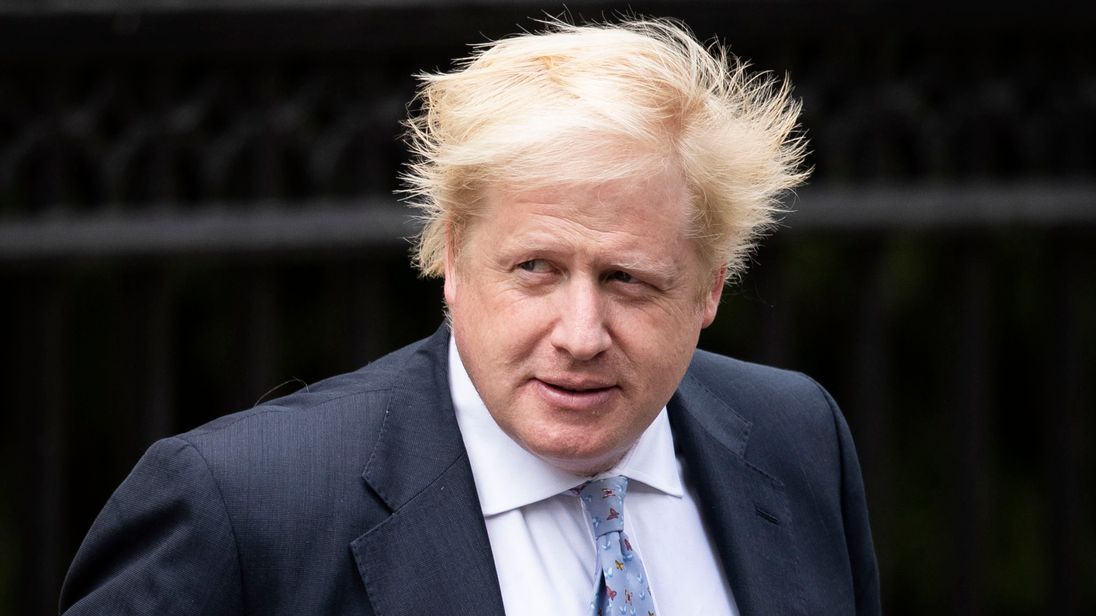 Johnson said negotiations based on the Chequers plan had so far seen the EU take "every important trick", adding: "The UK has agreed to hand over £40bn of taxpayers' money for two-thirds of diddly squat."
He said by using the strategy – defended by Mrs May in the Sunday Telegraph over the weekend – the UK had "gone into battle with the white flag fluttering over our leading tank".
If it continued on the same path, Johnson added, the government would "throw away most of the advantages of Brexit".
Tory Brexiters have welcomed Johnson's comments. This is from Owen Paterson, a former Northern Ireland secretary.
And this (tweet below) from Steve Baker, who resigned as a Brexit minster over the Chequers plan, like Johnson, and how is now puts opinion against it on the Conservative backbenches.
Labour politicians have condemned Johnson. Below is a tweet from Sir Keir Starmer, the shadow Brexit secretary.
And this is from the Labour peer Andrew Adonis.
One has to wonder what Johnson's motivations are with these attacks. It is unlikely that the Prime Minister will change course. She has freshly confirmed her plans to go ahead. Cabinet members, bound by Cabinet Collective Responsibility have equally buttressed their commitment to this strategy. It seems Johnson's desire is to create space between the Prime Minister and himself in preparation for something. Commentators will no doubt conclude this to be a leadership challenge. With Johnson, no one can  known for sure. However, to the degree he wants to further alienate himself from the May administration, there he is successful.