by Umar Zeshan Bhatti
The former Mayor of London and former Foreign Secretary, Boris Johnson, has potentially harmed a huge section of society with his comments regarding Denmark's burka ban – Muslim women. In his article, he referred to Muslim women who wear the veil as 'letterboxes' and 'bank robbers,' a comment which is both ignorant and harmful.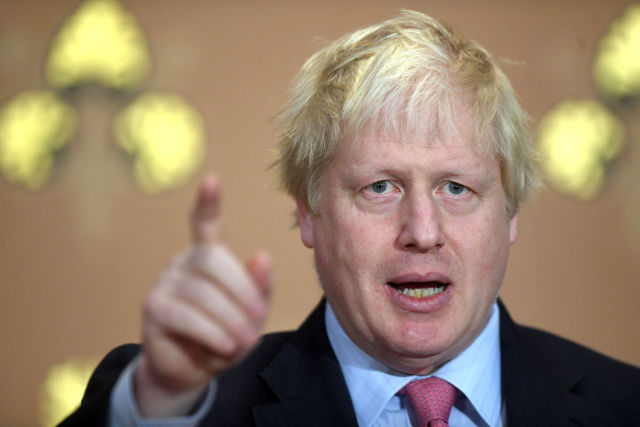 Already the target of most Islamophobic crimes, Muslim women face increasing opposition in every day society. The reality however, is that these women are not at all how Boris Johnson has described them; in fact, they comprise countless hard-working and independent women, who are tirelessly and positively contributing to the UK across all sectors of society-as mothers, teachers, lawyers, doctors, etc.
Boris Johnson's reckless comments will, undoubtedly, empower and bolster far-right elements of society. Mr Johnson has, therefore, attempted to use the far right for political gain, much like Islamophobes such as Geert Wilders and Tommy Robinson. Their rhetoric is destructive, seeking to divide society according to delineations of hate and xenophobia.
Rather than to ''liberate'' Muslim women from so-called ''oppressive'' religious practices, the words of Mr Johnson will place the women they claim to protect directly in the line of danger. For example, the Tell MAMA Annual Report 2017 highlights this issue, stating that 6 out of 10 anti-Muslim hate crime victims were women. This highlights an urgent and menacing threat to the very fabric of our society.
The foundations of this wonderful nation are rooted in the core values of respect, tolerance and a form of plurality that celebrates different faiths, cultures and beliefs. It is, therefore, essential that we abide by these values in the global village in which we all live and create an environment of peace, love, harmony, loyalty, and true integration.
The UK has avoided burka bans, such as those enforced by countries like Denmark, as they result in a hostile and toxic environment for women who have done nothing more than to dress in a particular way.
After making the case that Britain shouldn't follow Denmark in banning the burqa, why Boris Johnson should resort to 'letterbox' and 'bank robber' jibes is plain wring. Such basic disrespect of people.

— Jonny Gould (@jonnygould) August 7, 2018
On the one hand, it is right for women who cover themselves to be asked to identify themselves for security reasons when and if it is necessary to do so, on the other, women who choose to dress modestly according to their own free will, should be afforded the fundamental freedom to do so.
Together with 38,000 other Muslims, I recently attended the Jalsa Salana, an international Muslim Convention held in Alton, Hampshire, in a site that is transformed from a farm into a tent-city by a team of 7,000 volunteers, 3,000 of whom were Muslim women from all walks of life.
I wonder how many Muslim women wearing a Niqaab will have to hear "letterbox" being yelled at them. Your words have real world consequences Boris.

— Nihal Arthanayake ?️‍???????????? (@TherealNihal) August 6, 2018
These women, including doctors, engineers, lawyers and others, are nation builders and an undeniable source of knowledge, power and experience to the UK. When I saw them, I did not see oppressed women, but empowered human beings and role models. Mr Johnson and those who harbour far-right ideology, would do well to recognise this, and harness their immense potential contribution as opposed to syphoning them off like some unwanted minority.
Society must create and cultivate an environment that encourages people of all backgrounds to flourish. Until and unless we do so, we run the risk of destroying the very foundations of plurality and liberal democracy upon which this great nation was built.
Umar Zeshan Bhatti is currently studying Law and is interested in Human Rights. He is part of the Ahmadiyya Muslim Youth Association.