With only a few teams having won 4/4 games in the Premier League so far, what are Liverpool's chances of winning the Premier league title for the first time in the modern era?

Liverpool played Leicester on their game on the 1st of September. Liverpool were off to the races as the game began, which lets be fair every team is used to. Like clockwork we saw a quick early goal from Sadio Mane making it a total of 4 goals in 4 games this season. At the 10th minute mark as he darted into the penalty area thanks to a Robertson assist and placed it past Kasper Schmeichel. Mane is proving to be a valuable player for Liverpool which fans already knew, but it seems this season he's ready to take it to the next level. He certainly is a fantasy team dream player.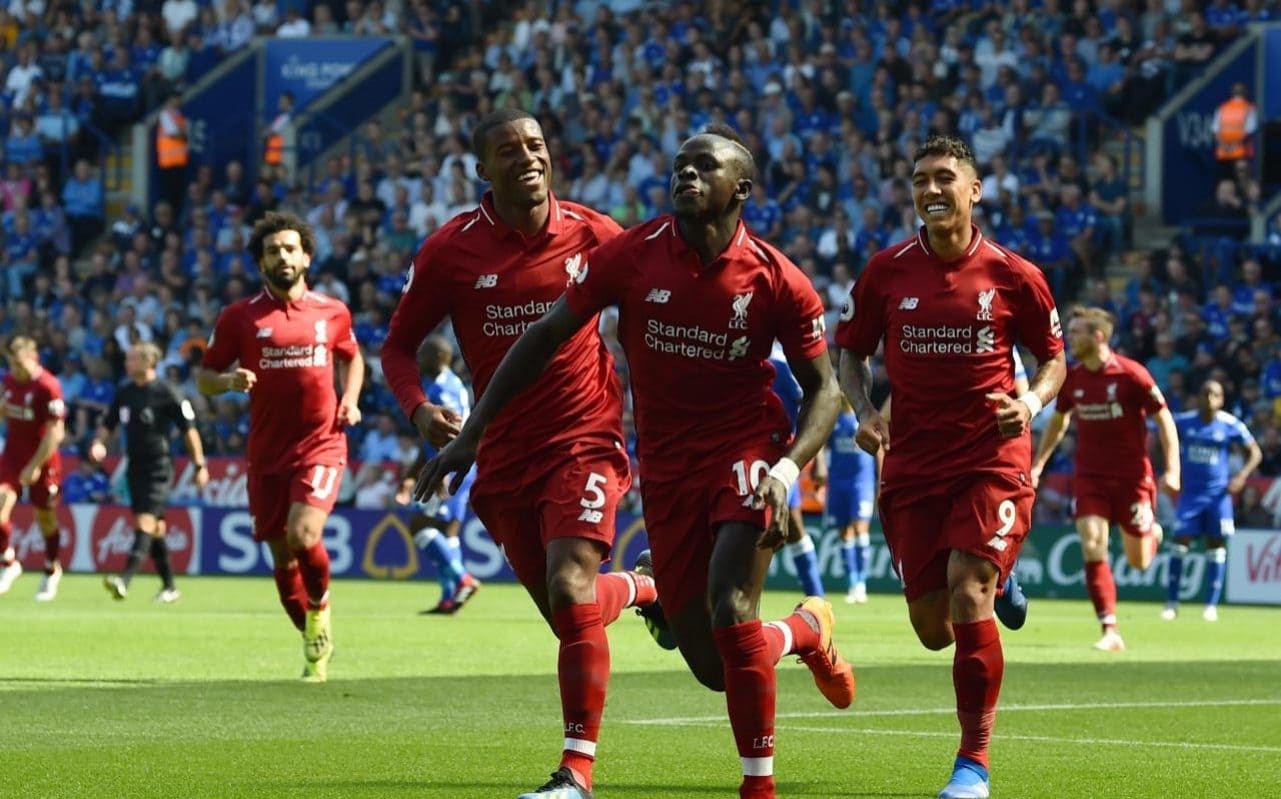 Liverpool already had created some earlier chances with Mo Salah missing a glaring open goal to put the visitors ahead. It should be noted that the Salah of last season would have converted that chance. All throughout the first half things seemed to be even between the teams with Leicester gaining a good amount of possession. Liverpool looked stale during large parts of the game. Though they did bring it all by making all advancements towards the goal seem threatening. The downside is that against an opponent of a clinical stature, such a performance just does not work.

Just before the stroke of half-time Robert Firminho headed in a James Milner corner as he was left unmarked and allowed to pick his spot into the net. Making it 2-0 going into the break.

In the second half, Leicester ramped up the pressure and really put Liverpool's backline under examination as there was several unnerving moments from Van Dijk. However, Joe Gomez really stepped up and showed that even at such a young age, he is a quality player, gaining 100% on his ground and aerial duels against Leicester players. The quality of his plays were definitely noticed by fans and pundits alike.
Liverpool were even further put to the test as at the 63rd minute Alisson made a catastrophic blunder as he tried to do a tricky cut-away; essentially a Cruyff turn from Iheanacho and instantly lost the ball leading to a Leicester goal from debutant Ghezzal's left footed shot into the corner. Alisson himself is aware of his risky plays and warned fans prior to his debut. Klopp stated after the match that an error was 'clearly going to happen one day'. This is still only a minor blip compared to Karius' blunders in the Champions League final. It's better off for Alisson that it was now rather than at a crucial moment in their campaign.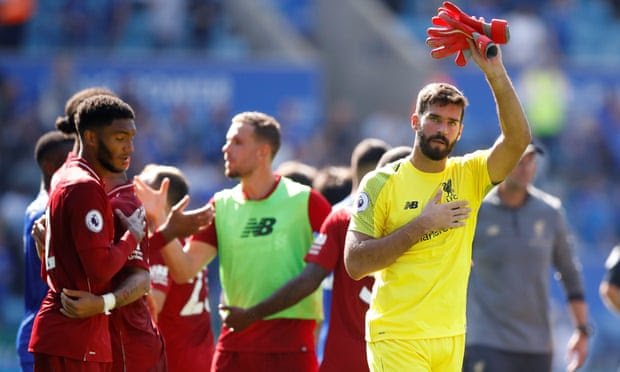 Salah proved further to be ineffective in this game, which was evident to Jurgen Klopp as he was subbed off for Shakiri at the 71st minute. In general Salah hasn't started off from his stellar form of last season. He'll have to be an integral part if they are indeed to win the Premier League title. Liverpool had to dig deep to get these 3 crucial points with a 2-1 win in the end, these points will prove valuable early in the campaign. Leicester showed very promising signs in the game and will definitely get better as the season progresses.
So far Liverpool have started well and are winning games they would have drawn or lost last season. With their new signings and general improvement of quality in the squad, they are better equipped than they were last season.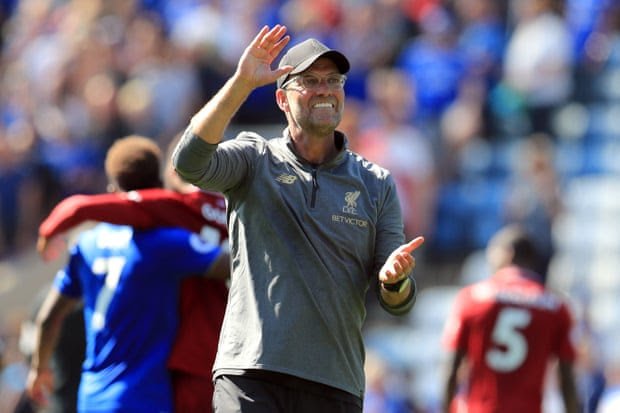 With the Champions League draw having taken place this week, Liverpool loom to be in one of the harder groups. The teams in Group C being Red Star Belgrade, PSG, Napoli. Coming against Napoli and PSG will be an interesting tie as they will pit themselevs agaisny the best of the best, if they can succeed in this group then their morale will be boosted massively in all other competitions.

The question now is, could do they go unbeaten in the league and win? Will they slip up to Chelsea or Manchester City like the infamous 12/13 campaign where a Steven Gerrard mistake essentially cost them the league. With new management and players at the helm can they break this mental curse?