By Abbianca Makoni
Climate change adversely affecting Zambia leading to first food relief in 15 years
Some residents in Zambia have gone days without food and have turned to wild fruits and chopping trees for charcoal to survive.
The food and economic crisis in the country dominated headlines last year – with rolling electricity blackouts lasting 18 hours a day to the United Nations' (UN) announcement that 2.3 million people will need emergency food aid by March 2020, or 25% of the rural population.
Experts and the countries own leader, President Edgar Lungu, linked the severe drought which is caused by "dwindling" rainfall to climate change.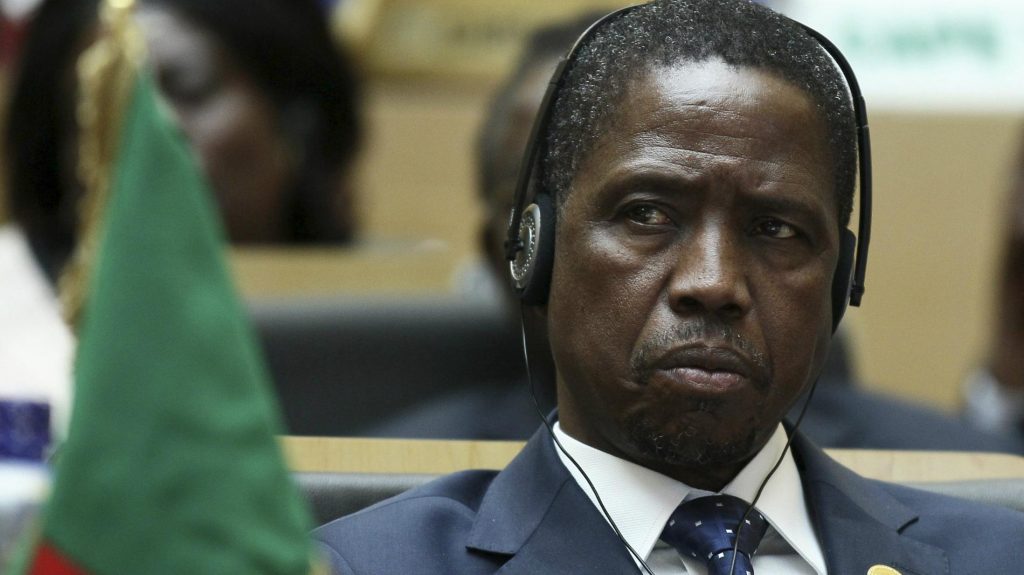 Speaking to BBC, Allan Mulando from the World Food Programme (WFP) said: "In the last 15 years the effective start of the rainy season was October. As we speak now, the effective start of the rainy season is mid-December. Now, this is basically an obvious issue that climate Is actually changing. The second part is the distribution of rainfall."
According to the WFP, Zambia rarely needs the organisations to help with food and this is the country's first food distribution for 15 years.
The dry spells between rains and crop failure left populations in southern and western parts of Lusaka and the Eastern and Central provinces with food shortages in what has been a two-year drought and as a result, food prices soared last year – causing frustration among locals.
The price of maize increased nearly by 50 percent, from ZMW 75 (£4.53) last year to ZMW 110 (£6.64) per bag of 50 kg with immediate effect up until 31 October 2019.
In the recent report, the BBC also found that locals were chopping down trees in the hope of finding charcoal to sell and make money for food. But some villagers disagreed with the idea – with the fear that the land may turn into a "desert."
What happened last year?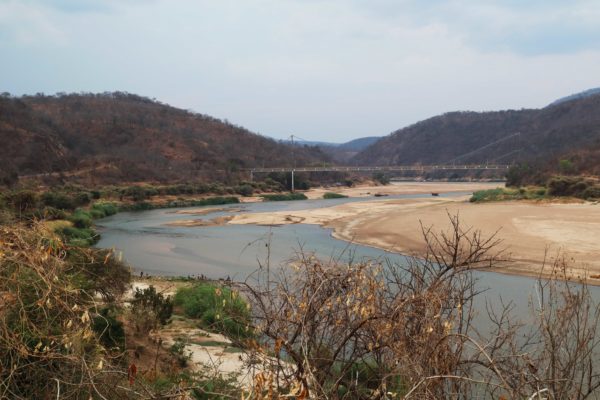 "We are talking about people who truly are marching towards starvation," is how the situation in Southern Africa was described by David Beasley from the United Nation, World Food Programme.
The heightened conversations on drought, famine and the countries debt meant local organisations, groups and residents voiced their frustrations on all mediums possible.
The coalition of civil society organisations, Civil Society Scaling Up Nutrition Alliance (CSO-SUN), had said at the beginning of August 2019 that the "government has no choice but to declare the hunger situation a national emergency for the country to access support from cooperating partners."
Hakainde Hichilema, President of the UPND tweeted: "The world is now speaking about the famine in Zambia where many of our people are starving to death. We must put politics aside and address this issue NOW. We are formally writing to DMMU, so we can engage and resolve this crisis and save millions of our innocent citizens' lives."
One local commented on a famine report pleading with the President: " Please @EdgarCLungu declare the situation in Zambia an emergency. People are starving. You are our leader, therefore, you should put the people's interests and well being first."
Another tweeted: "ClimateEmergency has brought parts of Zambia to the brink of famine. Does the international community need to see starving babies before there is a substantial response?"
Just Zambia?
This drought, which is said to be the worst in 40 years for the continent is affecting a number of countries across Southern Africa.
Zambia's neighbour, Zimbabwe, has faced the same issue with most of the rural country now without crops, livestock or water.
Tsitsi, a farmer and mother of four living in Zimbabwe told aid organisation Action aid that when the drought hit, her crops withered and died. She was left without food, with a hungry family to feed.
She said: "Both my mother-in-law's and my crops wilted and we are surviving from hand to mouth. We are eating porridge in the morning and have one meal of sadza (cornmeal) in the evening. We do not put any sugar or peanut butter in the porridge, and this has affected the health of my baby twins who were diagnosed with kwashiorkor [a form of malnutrition] in September.
"As a breastfeeding mother, I need a balanced diet so that I can produce healthy milk for my twins. I haven't managed to pay school fees for my eight-year-old son who is in grade 2. The school has not sent him home yet, but I fear that one day they will," she told Action aid.
Donations on helping those affected by the drought in Zambia and Zimbabwe can be made on https://cafod.org.uk/News/Emergencies-news/Southern-Africa-food-crisis
Abbianca Makoni is a reporter often writing on gender and social issues. Her most recent work was on child brides suffering from fistula in northern Nigeria being abandoned by their husbands due to costly health care. Her work can also be seen on The Independent, Evening Standard, and Belfast Telegraph.