We are now halfway through 2022, and it is the time of year to celebrate pride. 
It is a month to recognise the impact that lesbian, gay, bisexual and transgender individuals have had on history locally, nationally, and internationally. 
Yet, this month has an intersection with a term linked with gesture politics, performative allyship and tokenism, something we have unfortunately seen a lot of. 
If that is the black squares or the clapping of the National Health Service (NHS), rainbow washing is part of the same bracket. 
---
What is rainbow washing?
Before addressing why brands putting a bunch of colours on their logos is so problematic, let's address what we mean by rainbow washing. In simple terms, it is when a business uses the rainbow pride colours to suggest to consumers that they support the LGBTQI+ community without having to put in the effort to help those in this community. You can see such examples of rainbow washing when seeing brands change their logo colours just for a month, brands pushing products with the colours of pride or using team members who identify as LGBTQI+ as props. What's worse is that we have gotten used to brands doing these kinds of empty gestures year by year, and the question is, why do they keep doing it.
It's simple: slapping anything rainbow onto your brand or products makes you money in June. According to LGBT Capital, LGBTQI+ adults have the buying power of $3.7 trillion. Because of such a large amount of buying power, companies have lured this demographic or consumers into buying their products.
They place rainbow colours in everything they do just for one month to capitalise on this amount of purchasing power. Somehow, even though we have seen this happen year by year, this strategy works for companies. This is especially when you find out that 70% of people admit to being positively influenced by ads that contain gay and lesbian imagery. When our minds see such imaginary, we are tricked into believing that these brands or companies support this community or care about issues relating to these communities. In reality, they don't care, and they just want your money.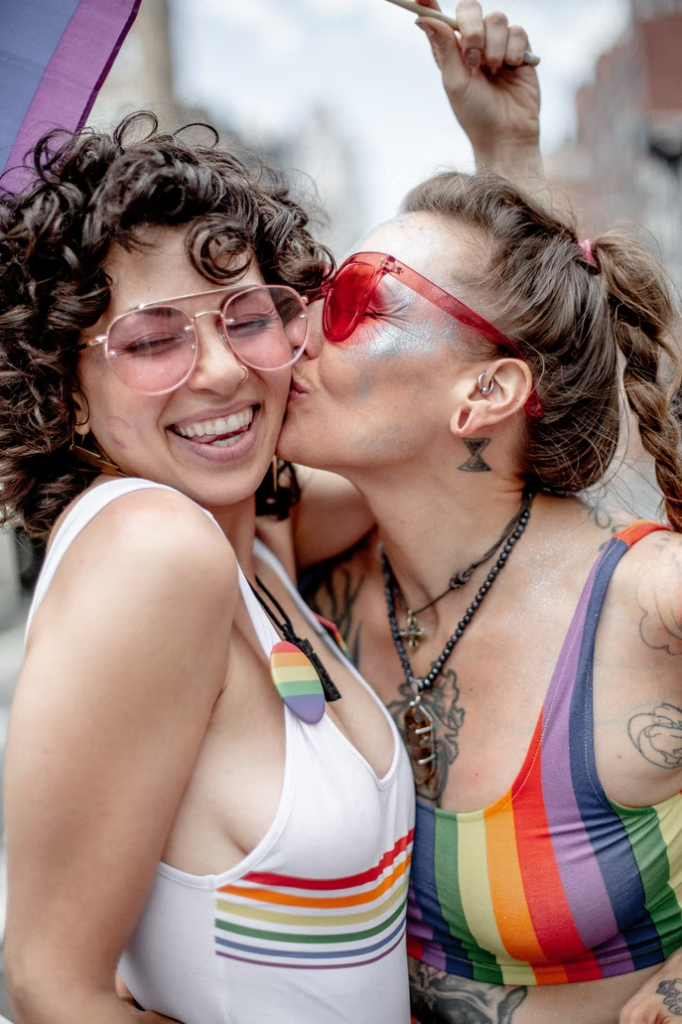 "One of my main issues with rainbow washing is the fakery of it all. I am always curious about the employees of let's say for example a popular supermarket who have turned the logo into a rainbow and have pride flags around the shop. How many of those employees actually support pride? How many of them would genuinely support me? 9 times out of 10, I genuinely don't believe that the majority would."
– Luke Severn, a content writer and journalist from London who is openly gay.

Why is rainbow washing problematic?
You may wonder what is wrong with companies wanting to make money in June. There is nothing wrong; just don't use a social cause like pride month that doesn't belong to you to promote yourselves and your brand. It turns a social cause into consuming goods and services, which is not what pride is about. Pride month, as we have said before, is about celebrating this community whilst also highlighting the issues that this community faces. It is about celebrating this community's contributions to our society and creating more acceptance. What brands do by putting rainbow colours on their logos for a month is water down this month into some meaningless capitalistic spurge. They lure people into thinking that they are helping those part of this community, whereas they are doing the opposite. By being brainwashed by rainbow washing, you are filing the pockets of business owners while neglecting this community.
Buying an Apple watch that showcases rainbow colours does not help the one in five LGBTQI+ people who have experienced a hate crime. Brands that showcase LGBTQI+ influencers do not address the one in five who are discriminated against at work due to their sexual orientation. Wearing a rainbow colour armband while playing sport doesn't address the homophobic sporting culture that 80% of people believe exists. We have become used to this cycle of companies, organisations or individuals showcasing the rainbow flag year by year, without much change in the issues that this community faces.
Now is the time to break this cycle of rainbow washing. Do organisations support LGBTQI+ people all year round? Is their support transparent and measurable for this community? Do they speak out against anti-LGBTQI+ policies and legislation? These are the questions that need to be asked. If all of these actors fail on these questions, their intentions don't lie with these communities. Their intentions lie in their wallets.