Countries around the world have traditions, both good and bad. In the United States, one of its traditions has turned its ugly head once more, with the media frenzy, the pro and against arguments for gun control and thoughts and prays commencing.
The latest mass shooting in America has taken the lives of 19 children and two adults in Uvalde, Texas, after the gunman purchased two AR-15 style assault rifles. There have been emotional outpours for the lives taken, speeches by members of Congress demanding change and the National Rifle Association (NRA) reappearing in conversations. Yet, we have been here before. We see the same old conversations, the same amount of media buzz around a town and the same old arguments on social media platforms. 
All of this is best summarized by the mass shooting flow chart, which goes as follows: mass shooting, thoughts and prayers, facebook debates, everyone forgets, congress does nothing, crickets chirping and then back again to a mass shooting. This year alone, this cycle has been played 214 times, with more than 17,300 people becoming victims of this horrendous cycle. But despite the jaw-dropping numbers, inaction occurs. It is as if those within the system of decisions are stuck in quicksand unable to move an inch when it comes to guns. When will this change is a question that has come to the mind when seeing the devastating images across the pond and into the state of Texas.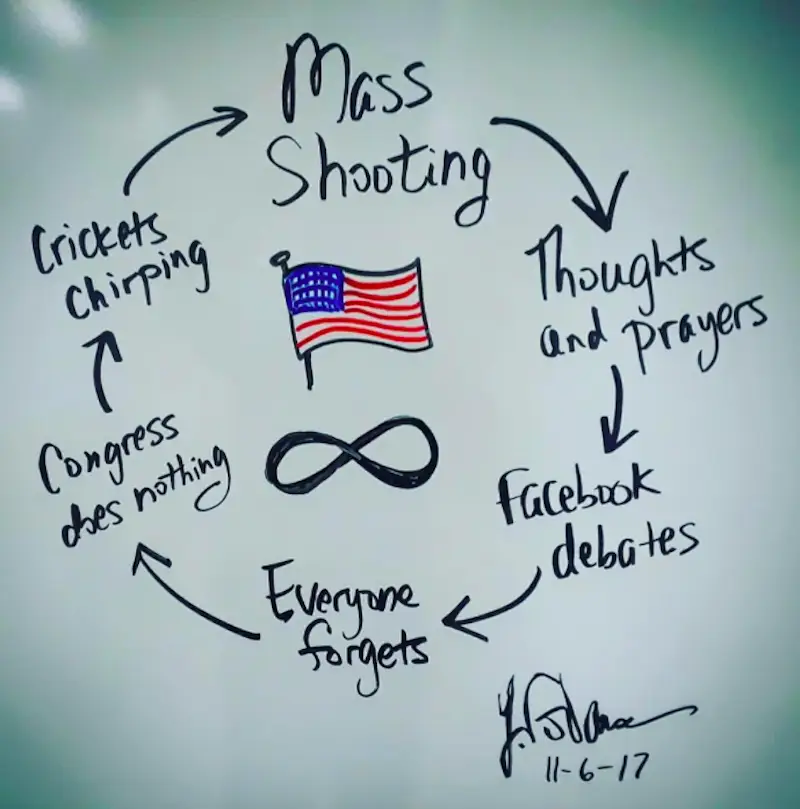 The constitution
The feeling of hopelessness comes, not just from outside of the so-called land of the free, but within the arbiters of power that should protect people's liberties yet diminishes them. The main source of reducing such freedoms is a single piece of paper known as the constitution.  
Those who hold this piece of paper hold it like a firstborn baby, and even with a slight nudge to this paper, all hell breaks loose. Yet, those who hold close to this piece of people will be offended by what has to be said. In its current form, this paper is outdated, is no longer fit for purpose and doesn't reflect the views of Americans.
This is especially true when almost half of Americans want Congress to implement stricter gun laws. But that isn't the only thing that is outdated. When you have an organisation like the NRA that spends about $3m per year to influence gun policy, how can you expect this debate to change in favour of more regulation and simply for lives to be protected? Yet, as the NRA always says: more guns mean a safer America, despite 79% of murders happening by guns in the United States in 2020, compared to Canada at 37%, Australia at 13%, and the United Kingdom at 4%, all of which have strict gun laws. 
When will the gun debate change in the United States?
And so back to the question that I ask myself after the tragic shooting in Ulvade: when will this gun debate change in the United States? No overnight change will occur even if another speech goes viral about this issue from someone of power. But what the United States has got to do is wake up and realise that there is a clear cycle of mass shootings, one that I have pictured in your mind. Australia, Canada and the United Kingdom have broken those cycles after tragic events, and it is now time for the United States to do the same.
President Joe Biden has asked when we are going to stand up to the gun lobby. It's a question all of us want to know the answer to but is wrapped up in the dirty handling of lobbying that has placed the political system of this land in quicksand.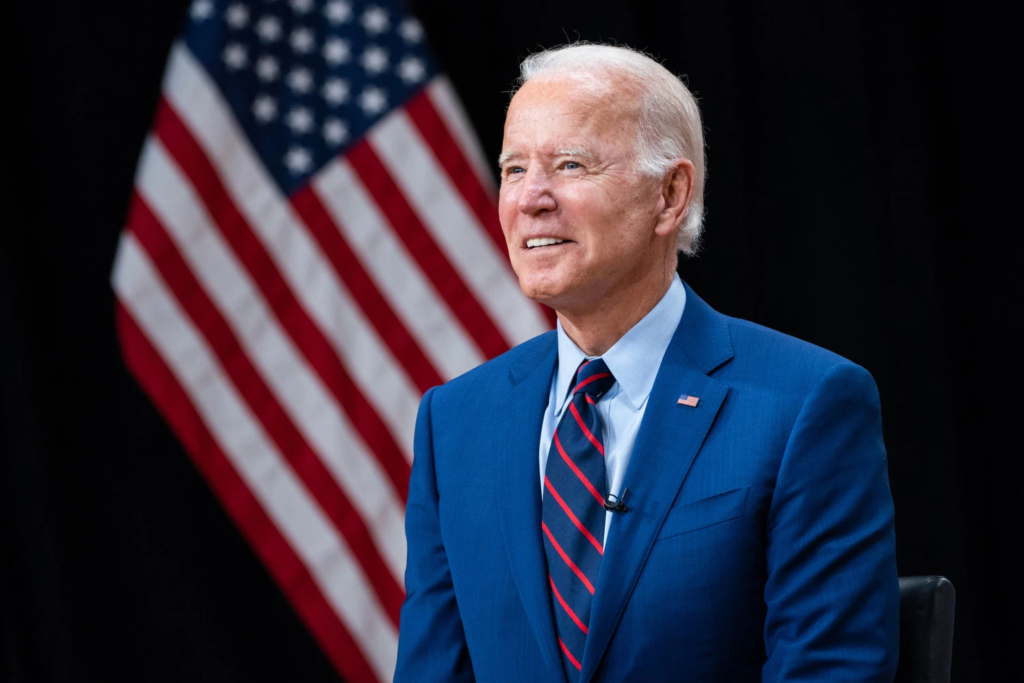 Will Biden risk losing votes to address the gun lobby's toxicity is something that he has to contemplate. But if the United States is going to loosen itself from this state of inaction on this issue, it must address its core: the constitution, congress, the senate, lobbying and its views on guns.
No one law will change this debate, but the hope is that this mass shooting loop will stop repeating itself after another tragic shooting. The question is, are people within the parameters of power willing to avoid the toxicity of the gun lobby so that no more kids or adults die in the hands of another gunman. That is something I am not too sure about.