Boris Johnson will ask the Queen to suspend Parliament days after MP's return to work, proroguing it until a Queens Speech on October 14th to make way for his new administration, it has been announced today. Johnson will seek to extend the normal recess from September 11th to October 14th, leaving MP's only 26 days either side to legislate to halt no deal.
Despite the fact Johnson has repeatedly said No-Deal was absolutely not on the table, this action seems to make the outcome even more likely. With Dominic Raab being the one to first float the idea being awarded foreign secretary in Johnson's cabinet, and Dominic Cummings is known to be a great agitator for radical change this explosive announcement has been kindled in the innermost circle.
Johnson was quick to say how the process is completely legal and "by the book" and to deny it was a move to deny MP's time for debate on Brexit. He stated it was "completely untrue" and was in fact about "getting on with taking our country forward with new and important bills". However, what is proroguing and what does it mean for the UK?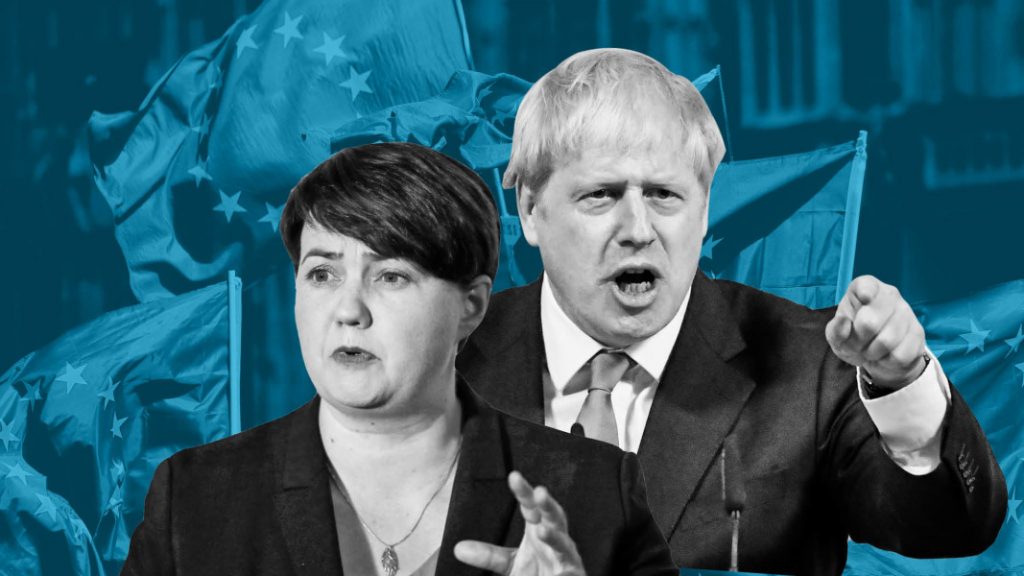 What is Proroguing Parliament?
To prorogue Parliament means the ending of the current Parliamentary session and is marked with an announcement and speech on behalf of the Queen. The leader of the country must formally go to the Queen and advise the proroguing of Parliament. This sends MP's away, and all Bills that were raised in the Commons will not progress any further. Therefore, if a leader worried about MP's blocked a No-Deal with legislation, this would provide a solution.
Proroguing does happen at the end of every Parliamentary session. The current session has been ongoing for two years since being extended in 2017 with the intention of implementing Brexit legislation, making it the longest parliamentary session since 1707. This new move would see parliament suspended in mid-September, leaving MP's just days to stop a no-deal Brexit on October 31st.
Can MP's stop it?
Previously, John Bercow has pledged to stop parliamentary business being suspended, saying he would "fight it with every bone in his body'. Today he has made an extraordinary statement, condemning the action as a "constitutional outrage…an offence against democratic process".
There are also many cross-party bids underway to thwart Johnson's plans. Corbyn and cross-party leaders met only yesterday to work on legislation to stop No-Deal, however with this latest announcement things will have to move much quicker.
After a backbench amendment to the Northern Ireland (Executive Formation) Bill was passed in July, a minister must report to the Commons every two weeks on the progress of restoring the Northern Ireland assembly and reports must then be debated within five days. To continue to comply with legislation, MPs would still have to meet meaning parliament could only be closed for a short time.
A Scottish judge has fast-tracked a cross-party legal challenge that pre-empts any attempt by Johnson to ignore the Northern Ireland bill and prorogue Parliament regardless, by having a court declare such an attempt illegal. Scotland's supreme civil court will hear the petition – backed by 75 MPs and peers – on 6 September, in the run-up to the Halloween Brexit deadline.
Is it a game-changer?
The last time Parliament was prorogued was in 1948, in order to pass the Parliament Act 1949, to further assert the power of the House of Commons over the Lords to shorten how long they could delay bills from two years to one. It seems like sweet irony that the last time this process was implemented it was to strengthen the sovereignty of the Commons over an unelected body.
In reality, MP's already didn't have a lot of time left to push through legislation, with party leaders only finally coming together recently after ridiculous in-fighting over hypothetical leadership choices. To really have a chance of stopping it, the usual September conference recesses must be cancelled altogether. However, whatever MPs decide to do, it will give Johnson the soapbox to stand on, proclaiming the undemocratic behaviour of MPs looking to "steal Brexit from the people" and not supporting the country's domestic agenda. Yes, Boris may have done this by the book, but it is the context that lays heavy and both he and his director in chief Dominic Cummings know it. It will certainly allow the Boris government to lay out their administrations plans to go to an election, rather than risk a no-deal on such a tiny minority. It is incredible that a vote that was dressed up as "taking back control" and defending the sovereignty of our elected parliament is now the basis for doing exactly the opposite.
With Farage promising to make an electoral pact with Johnson to enable a no-deal Brexit this autumn at a Brexit Party rally yesterday, that election will be about whether we keep a liberal democratic Britain. Opposition leaders must take control of parliament and pass legislation to prevent no-deal next week. If a snap election is called, we must tactically vote as a united progressive group against a subversive "people versus parliament" narrative in an election.