Glasgow University has agreed to raise and spend £20m in reparations after historians discover they benefitted in millions of pounds from the slave trade.
Glasgow University has become the first university to pay reparations. A restorative justice scheme will be set up and over the next 20 years which will see the effects of such reparations.
Professor Hilary Beckles, vice-chancellor of the University of the West Indies and Chairman of the CARICOM Reparations Committee and author of "Britain's Black Debt" has said the move by Glasgow university is a "bold, historic" move.
Glasgow University has signed an agreement with the University of the West Indies, where they will fund a joint centre for development research, it was announced at a ceremony in Glasgow on Friday morning.
The reparations agreed by Glasgow University is an anti-racist move to right the wrongs of the past. Slavery's scale was unprecedented, changing the political, and social structure of the world for decades to come.
The Slavery Abolition Act (1833) required the payment of £20 million to the slave owners in compensation for loss of 'property'. The slaves themselves were required to serve out an unpaid, six-year apprenticeship (as further payment of their owners' losses). Slaves were left uncompensated and homeless for their suffering. Instead, they were forced to purchase their own freedom from a group (and within a wider society) that they had helped make rich.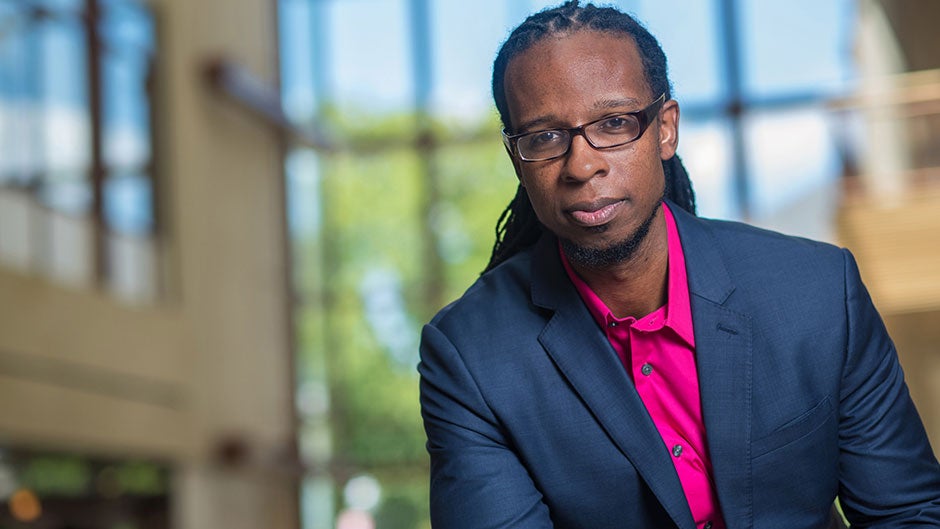 Glasgow is simply a model of progressiveness the rest of the world should follow in their footsteps
Scotland seems to be a step ahead in everything they do. In London, knife crime is a very real threat. There has been 90 deaths in London since the start of 2019.
Scotland's Violence Reduction Unit (VRU) was created in 2005 to stop the tide of knife crime which anointed Glasgow as Europe's murder capital. Gang-related stabbings were not just a policing issue, but a public health issue, with a simple one motto: "Violence is preventable, not inevitable."
"In 2004/05 there were 137 homicides (which include murder and culpable homicide figures) in Scotland – in Glasgow, there were 40 cases alone, double the national rate. By 2016/17 the number had more than halved to 62."
London still struggles to deal with knife crime, but Scotland appropriately handles socio-political issues and this reparation repayment has only cemented Scotland as an environment where true progression is made for communities most at risk.
Reparations for The Black Community? What about the Jews? What about the other oppressed minority groups?
The Holocaust was a torrid stain in history under the horrors of the infamous Hitler, However, Germany paid back for the pain caused.
"In 1999, German industries such as Deutsche Bank, Siemens or BMW faced lawsuits for their role in the forced labour during World War II. Germany agreed to raise $5 billions of which Jewish forced labourers still alive could apply to receive a lump sum payment of between $2,500 and $7,500. In 2012, Germany agreed to pay a new reparation of €772 million as a result of negotiations with Israel."
However, these reparations were not all golden because they led to a massive scam where $57 million were fraudulently given to thousands of people who were not eligible for the funds. How can we manage such reparations payment on a large scale? What happens if you come from a mixed background, how we do quantify a measurable amount to hand out based on race alone?
An anti-racist move has left other oppressed communities outside of this reparations. Reparations have long been a contentious issue in the black community. Unfortunately, it will be always reduced to an oppression Olympics, where individuals will calibrate their trauma on a scale of 1-10.
In conclusion, what is good for the goose is not good for the gander, the black community suffered at the hands of an abominable system that's remnants still live to this day. Enshrined in a collective mental, emotional, spiritual and political trauma that is recurrently denied. A community scorched by the hands of brutality, imperialism, colonialism and neo-colonialism.
What Glasgow has done has simply thrown an anti-racist stone into the racial pond. A pond where the fishes are plenty and to breathe anti-racist air is a drowning thought that only resides in the deepest depths. Scotland is doing so it has created a storm and will inevitably create a tsunami of reparation Olympics, that will move beyond the pond and into the ocean.
Other communities will ask for their reparations and rightly so. The can of reparations worms has been opened, I just hope the soil is enriched enough to withstand the assault coming. Money can not take away the pain, but it can help to deal accordingly to the issues that have arisen due to slavery.