Over the last two days, the Foreign and Commonwealth Office (FCO), in association with the Canadian Government, has run the Global Conference for Media Freedom. Delegates from around the world have come together to discuss plurality of media, protection of journalists and general media freedom.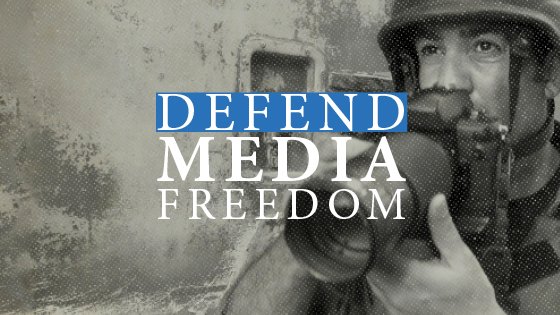 The conference, however, faced controversy for refusing to award accreditation to the Russian television news agency RT (formerly known as Russia Today). The FCO stated that this was due to RT's "active role in spreading disinformation". Critics of the decision argue that it is hypocritical to hold a conference on media freedom and yet bar representatives from a major news outlet. But a closer look at RT's history will show that they are far from a beacon of free media.
What is RT?
RT was created in 2005 and since then its editor-in-chief Margarita Simonyan has repeatedly referred to the network as a weapon. In a 2012 interview with Kommersant, she stated that the Russian taxpayer should look at RT in the same way it does the Ministry of Defence. In the same interview she said "there is no objectivity". She repeatedly highlighted the role of Western media in propagating anti-Russian bias, saying that RT is Russia's response to this bias.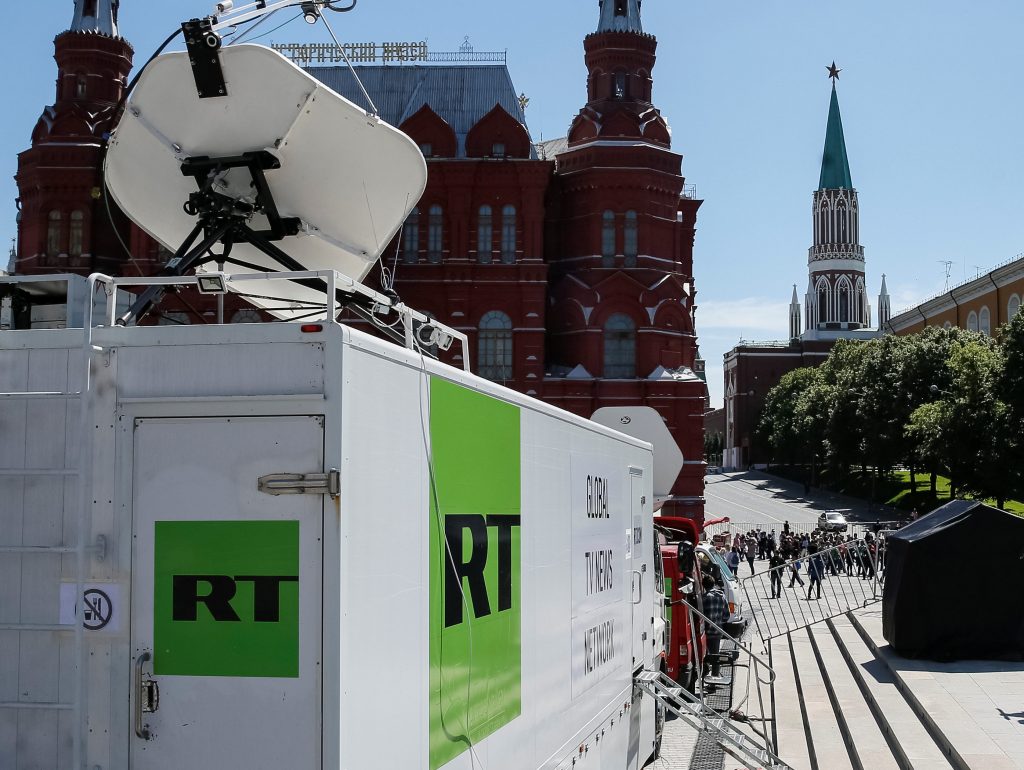 So is Russia open about its use of propaganda?
According to the 2019 Freedom of the Press Index created by Reporters Without Borders, Russia is classed as a "difficult situation" – the second most oppressive category. It shares this classification with countries such as Myanmar, Belarus and Honduras.
Comparatively, the US ranks one step below as a 'problematic situation'. The UK (along with Canada, South Korea and Ghana) ranks as satisfactory.
Are Reporters Without Borders biased or are we right to look upon RT as a tool of Russian state propaganda? Well, one only has to look across the border into Ukraine to see how RT's output is beneficial to the Russian government.
Ukraine and Russian propaganda
In 2014, the Ukrainian filmmaker Oleg Sentsov was arrested and allegedly tortured due to his support for Ukraine's 'Maidan Revolution'. After a trial (in which the prosecution's key witness recanted his testimony, claiming state harassment) Sentsov was sentenced to 20 years in prison. Outcry came from filmmakers, human rights organisations and everyday citizens. In protest at his incarceration Sentsov went on hunger strike for an astonishing 145 days and, as of today, he has yet to be released. Russia's Ministry of Foreign Affairs Human Rights Chief Konstantin Dolgov rejected calls for Sentsov's freedom, criticising what he called Ukrainian terrorism and American hypocrisy regarding its own detention of people without trial. RT referred to Sentsov as a 'terrorist' and claimed that his supporters in the West were "jumping on the bandwagon".
Dr Sasha Dovzhyk, a Ukrainian academic at Birkbeck, has written and campaigned extensively on behalf of Sentsov. She said "he is so important for Ukrainian human rights activists, including myself: he speaks for all of the hostages of the Kremlin. He directs the spotlight away from himself and draws our attention to 100 people imprisoned in Russia and on the occupied territories of Ukraine."
Crimean Tartars
Crimean Tartars have also suffered from the bias of RT. The more pop culture minded amongst us may recall Susana Jamaladinova's (stage name Jamala) 2016 Eurovision entry which recalled the mass deportation of over 240,000 Crimean Tartars by Stalin's government in 1944. An op-ed from RT decried the overtly political nature of the song, calling it 'crude Russia-bashing'. More recently Edem Bekirov, a Crimean Tartar who suffers from multiple serious illnesses and disabilities, has been refused treatment from the Russian government, contrary to the Russian Federation's own legislation. Bekirov is supported in his fight for freedom by Amnesty International and the Russian annexation of Crimea has been condemned by over 100 countries. RT has yet to report on Bekirov's detention.
LGBT lives in Russia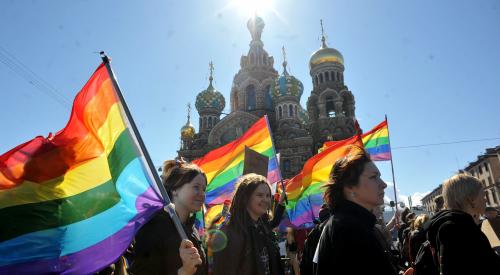 The situation for LGBT people in Russia has also drew international criticism. In 2013, Putin signed into federal law "for the Purpose of Protecting Children from Information Advocating for a Denial of Traditional Family Values". This law forbids the "promotion" of "propaganda of non-traditional sexual relationships" among minors and will call to mind the UK's own Section 28, which was protested for many years by the LGBT community. Maksim Lapunov has filed a complaint with the European Court of Human Rights, claiming that he was arrested and tortured in Chechnya, simply for being gay. His lawyers state that Russian investigators have continued to ignore his please to investigate his imprisonment. RT has yet to report on Lapunov's case, or the 'purge' of LGBT people in Chechnya.
As you walk through security to the conference, you are greeted by a quote from the late Anya Politkovskaya – pictured below. Politkovskaya was a vocal critic of Putin's Russia, particularly her reporting on Russia's war crimes in Chechnya during the Second War (1999-2005). On October 7th 2006 she was gunned down in her apartment in Moscow. Five men were eventually sentenced to between 12 years and life for her murder. However, it is still not known who arranged the assassination. Since 2001, 6 journalists from Novaya Gazeta, the newspaper which employed Politkovskaya, have been killed.
During the conference, Russia's suppression of dissident voices (in particular that of Oleg Sentsov) has been criticised by human rights lawyer Amal Clooney and Canada's Foreign Minister Chrystia Freeland.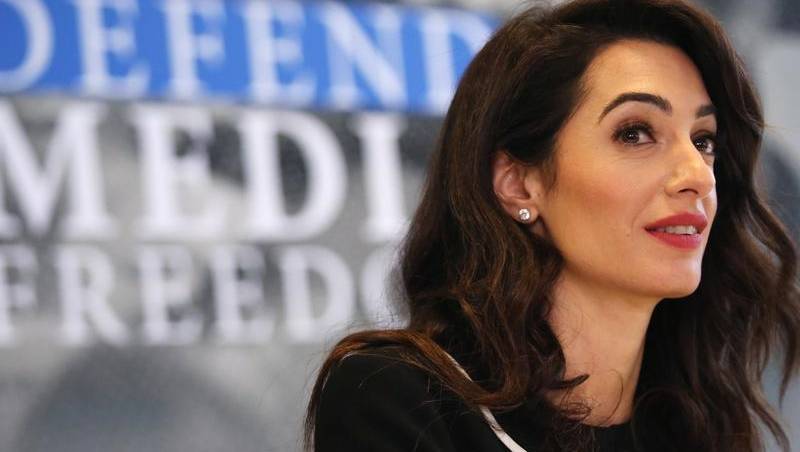 The answer to a biased media is not to deny its bias, or deflect to the bias of other media outlets or governments. The answer is to confront it, highlight it. Many people will think the conference made a mistake in refusing accreditation but RT has consistently shown that it cannot be relied upon to report accurately or fairly. I can think of no greater insult to Politkovskaya's legacy than to allow RT to a conference on free and open media reporting.