Last Friday, Tommy Robinson, the far-right extremist, was convicted of contempt of court. The anti-Islam activist has already been to jail three times. He faces up to two years in prison and the sentencing will take place tomorrow.
Judges ruled that Robinson interfered with the course of justice after broadcasting himself over Facebook Live "aggressively confronting and filming" defendants outside a child grooming court case in May 2018. Two senior judges ruled that this breached laws surrounding the recording of criminal proceedings, that are in place to ensure fair trials. Dame Victoria Sharp and Mr Justice Warby reached their decision after a two day hearing at the Old Bailey.
Dame Victoria Sharp stated that the video "gave rise to a substantial risk that the course of justice in that case would be seriously impeded", continuing "In our judgement, the respondent's conduct in each of those respects amounted to a serious interference with the administration of justice."
Tommy Robinson, real name Stephen Yaxley-Lennon, was imprisoned for 13 months last year after being found guilty of contempt of court on the day of the broadcast. He served two months in jail before the charge of contempt was overturned by the Court of Appeal in August of last year. The case was reopened in March 2019 after the Attorney General decided it was within public interest to bring new proceedings against Robinson.
Robinson, whose damaging Islamophobic views have gained him legions of followers, does "not believe he was breaching reporting restrictions when he broadcast footage on social media of defendants in a criminal trial while jurors were considering their verdict." In a move typical of the English Defence League Founder, he is defending his actions as simply raising awareness of the issues surrounding child exploitation. Robinson believes the seriousness of the issue means that it should be made public. However, we are yet to see Robinson hanging around the trials of white defendants of similar crimes with the same publicising vigour, highlighting Robinson's determination to demonise Islam. While the defendants were accused of abhorrent crimes, surely the illegally broadcasting of trials in this way should face punishment.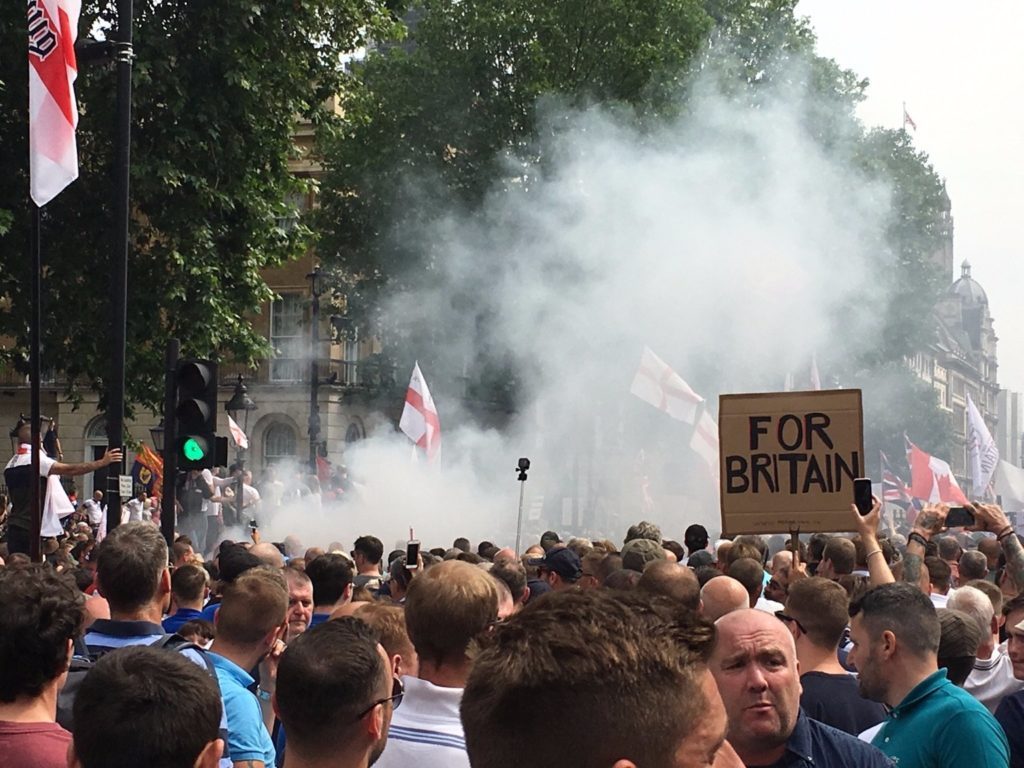 Social Media and Justice
Due to the rapid way in which social media use has increased over recent years, the law surrounding it is still being established. For example, France have just passed a law this week against hate speech online. Robinson used Facebook Live to broadcast his illicit behaviour outside the court in 2018, which was only available for mainstream use in March 2016. Although only Robinson's followers would have been alerted to the stream on Facebook, it managed to reach over 250,000 viewers.
In a strange twist of events, Robinson is now calling on Donald Trump to welcome him to the US as an asylum seeker. Robinson broadcast the video on InfoWars – the website run by far-right conspiracy theorist Alex Jones which receives approximately 10 million monthly views. In the video, Robinson states that in England all that waits for him "death at the hands of an establishment who will feed me to Islamic gangs of Jihadis within the prison system." He goes on to say that "the British state's appeasement to Islam, the unrestricted waves of migrants into this country, means that they are deliberately persecuting and illegally imprisoning anyone who speaks out against their globalist agenda". In appealing to Donald Trump for political asylum, Robinson seems to forget Trump's clearly stated attitude towards immigrants as unwelcome. Furthermore, Robinson fails to recount when he entered the US illegally in 2013.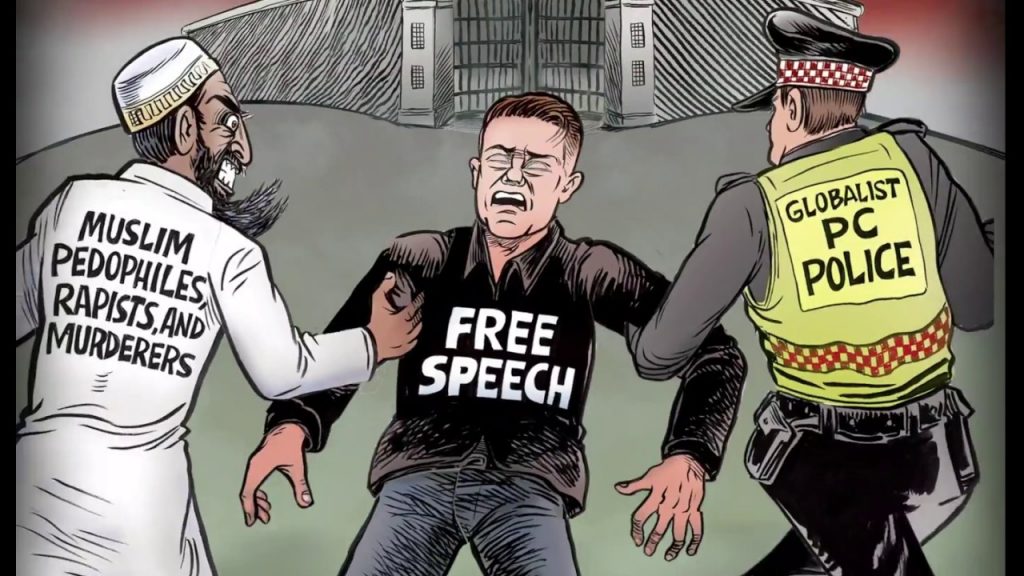 Trump favours political debate through social channels, recently criticising Theresa May's handling of Brexit over Twitter. Perhaps, therefore, he will be impressed by Robinson's appeal. For now, the fate of Tommy Robinson will be decided at tomorrow's trial.