South Asian Heritage Month first took place in 2020 – and has since been running from 18th July to 17th August every year. SAHM seeks to commemorate, mark and celebrate South Asian Cultures, histories and communities, seeking to sow a common thread between the diverse heritages and cultures that continue to link the United Kingdom and South Asia. Jasvir Singh OBE, a family law barrister is the co-founder of SAHM alongside Dr Binita Kane. Jasvir is also a trustee of several charities, including City Sikhs and the Faiths Forum for London. He is also a regular contributor to BBC Radio 4's Thought for the Day, listened to by over 7 million people. In 2017, Jasvir was awarded an OBE for his extensive community work. 
The common history between the United Kingdom and the South Asian subcontinent has reached a pivotal moment – 75 years after the Partition of British India into Pakistan and India, we have our first non-white Prime Minister, Rishi Sunak, of Punjabi heritage. The upcoming annual Remembrance Day on November the 11th – highlighting the contribution of the Commonwealth in the World Wars – further brings into focus the relationship between the United Kingdom and the wider Commonwealth/Former Empire; British India did provide the largest volunteer army in history during the WW2 fight against fascism. 
What was the driving force behind creating South Asian Heritage Month?
So something called the Grand Trunk Project brought me and Binita Kane, my co-founder, together. Binita had been on her own journey in 2017 to Bangladesh to visit her father's ancestral village which he had to flee in the middle of the night from. Together, we built SAHM. We really wanted to explore our appetite for understanding our own collective South Asian history. 
My first degree (undergraduate) was in History – a subject area I've always been passionate about, to explore our collective British South Asian history, which most people don't have a great deal of knowledge about. I was lucky enough to have a history teacher growing up in West London who encouraged me to do my own research on my British South Asian culture. Our people don't have the platform to explore our shared British history and identity – so it's really been about creating that platform.
Just this year actually, for SAHM 2022, we hit a reach of 405 million across our social channels – in just one month. We feel we have a huge sense of responsibility as the custodians and guardians of South Asian Heritage Month. I really do feel a huge sense of responsibility.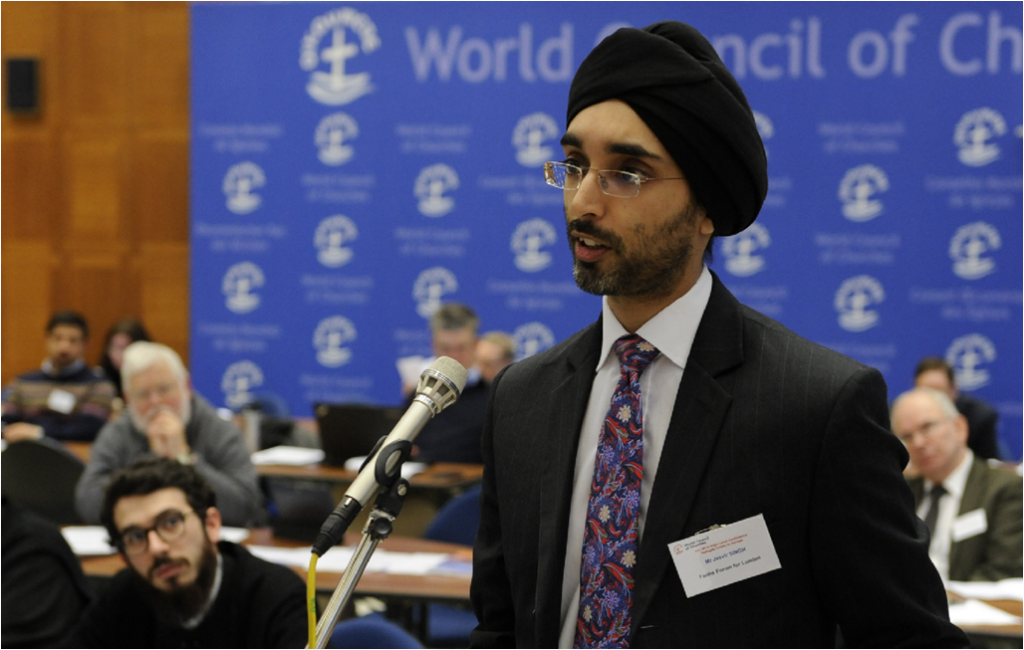 Was the wave of BLM (Black Lives Matter) a source of inspiration for SAHM?
BLM wasn't a significant inspiration as we had had our concept launch in 2019, prior to George Floyd's murder. We were inspired by Black History Month, but our work with SAHM is much more than just history. It's about the past, present and the future. When we were conducting our research, myself and Dr Binita Kane (SAHM co-founder) came across SAHM in Ontario – which has been held every May since 2002. The question then became why can't we do that here? And why not nationally? The UK has a significant South Asian population so the opportunity was clearly there.
Are you hopeful that SAHM will provide the space to reduce frictions and barriers in our collective community?
Take the example of West London – there's a significant Somali population following the 1990s Somali civil war and also a big population of South Asians. My school headteacher growing up there was a British Punjabi man, and his presence as headteacher meant that we didn't feel limited in what we could be.
In a similar way, SAHM is there to intertwine the nuances of South Asian Heritage into mainstream culture such that we don't feel ashamed to talk about Diwali or Eid, wear a kurta pajama or shalwar kameez, and so on – so South Asians don't feel limited in what we can aspire to be.
Take music for example – the most famous pop and rock singer in history is Freddie Mercury of Queen, whose family was of Parsi/Gujarati origin. South Asians have always been a part of this wider British culture, but we've been embarrassed to talk about our authentic selves. This goes back to people from earlier generations from the subcontinent adopting Anglicised nick-names upon their arrival to the UK in order to fit in. 
This ultimately goes back to South Asian people being proud of who they are, and not being embarrassed to be expressive with our identity. We need to do this in a very British manner – not American nor Canadian. We are British and we are South Asian. So SAHM effectively provides that space to talk about what it means to be South Asian in Britain today.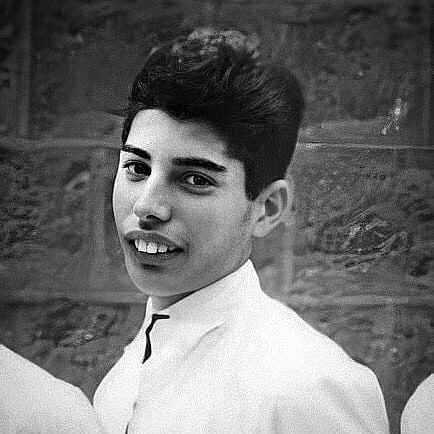 Do recent events – namely the passing of the Queen, provide a pivotal moment in what it means to be British and the relation with the wider Commonwealth?
To some extent, I do think so – look at the institutions of the Crown for example, as being present-day reminders of our colonial history. The Koh-i-Noor more specifically acts as a metaphor to the complexity of the issue – currently, in the Crown Jewels, its history traces from Lahore to Kabul to the Mughals and then as far to the Southern Indian Empire of Vijayanagar from which the Mughals stole the diamond. So when people talk of returning the Koh-I-Noor, where do we return it to? Similarly, you can see our collective and nuanced British South Asian identity in the same way. 
Where do you see the broader South Asian community going moving forward?
Clearly, there is a huge level of disparity within the British South Asian communities between those at the very bottom compared to those at the top – we currently have a British South Asian Prime Minister yet socioeconomic indicators of many within the British South Asian population remain low.
How do you deal with something like this? We're dealing with a rapidly changing environment but social mobility is the real issue here rather than race and ethnicity.
Importantly here SAHM can provide a platform for honest discussion of these issues, a month to talk and eventually open other doors, for example, wider inclusion in our national school curriculum. From the inception of SAHM, I want it to eventually not exist – I eventually want it to disappear. I say this because I want SAHM to have built-in obsolescence – why limit the conversation to one month? However, I look at the example of Black History Month – that's been running for 35 years and it's needed more now than ever. That's why I reckon SAHM will be around for many years to come. People need to know about Freddie Mercury's Gujarati-ness, how South Asian food managed to end up on every British high street, and even how the British Bhangra music industry exported the sounds of 1980s Southall and Birmingham back to Punjab. I'm proud to be brown, and I want others who are brown to be proud of who they are too and be able to celebrate all parts of South Asian-ness.