Imam Sabah Ahmedi has emerged as a voice of hope and change using his platform to actively address misconceptions about the Muslim faith.
He not only serves as a religious leader but as a bridge between different communities diligently working to promote unity as part of his daily commitments in the press office.
In this exclusive interview, we delve into his journey, his mission to reshape perceptions and the intersection of faith and the modern workplace.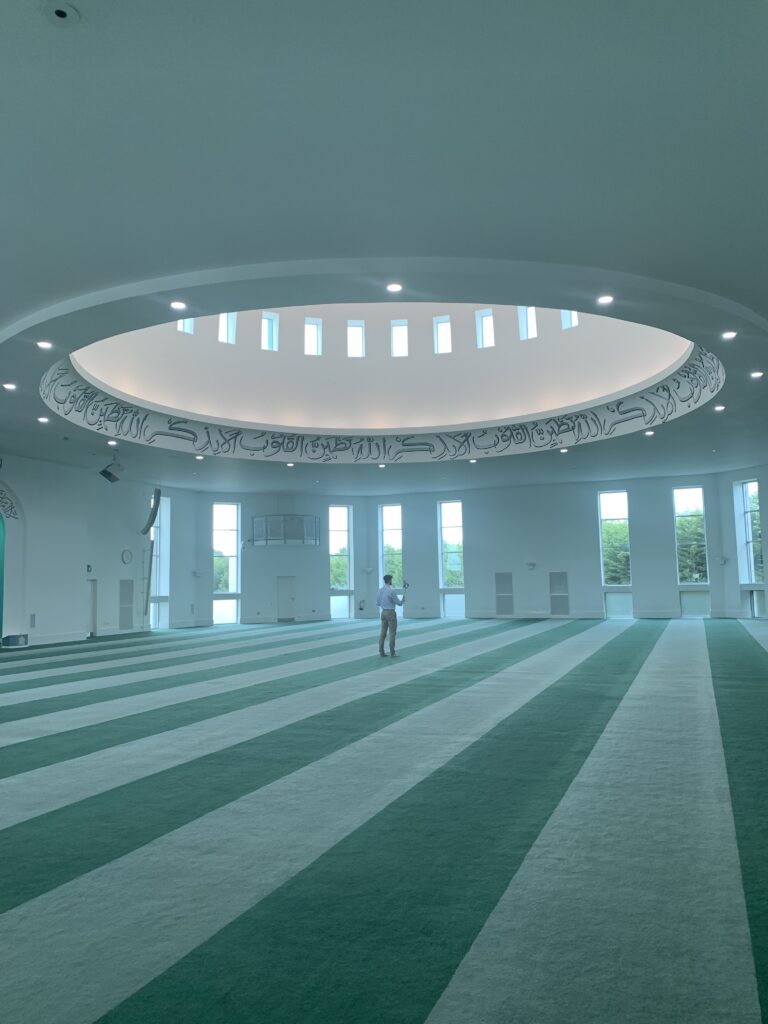 Why did you become an imam and what's your journey?
Sabah Ahmadi's path to becoming an Imam is marked by dedication and a sense of calling. Born in Manchester, he attended an all-boys school, where he served as deputy head boy. However, it was the prayers of his parents that played a significant role in influencing his decision to devote his life to the service of religion. At just 17, he woke up and chose to undergo a seven-year journey of studying to become an Imam.
How do you seek to change the narrative/misconceptions about the Muslim faith?
Sabah is keen to address certain misconceptions about Islam and believes the public's perception of Islam is often fuelled by media portrayals of the faith and a lack of personal encounters with actual Muslims. As a faith leader, he feels a profound responsibility to dispel these misunderstandings. Through his social media and other platforms, he aims to engage his generation and anyone interested in learning about Islam. He also actively challenges misconceptions about young Asian men and addresses the misconception that Islam promotes misogyny, emphasising Islam's historical role in establishing women's rights.
Why do you think faith is increasingly becoming a talking point in the working world?
Faith is gaining prominence in the corporate world, Sabah attributes this shift to the need for increased efforts for inclusivity and diversity. Companies are recognising the value of allowing employees to bring their whole selves to work actually improves performance and fosters a sense of belonging.
If it were the case that employers were discouraging workers from openly displaying their faith, negative consequences would be inevitable. Hence, there is significance in creating safe spaces for individuals to comfortably express their beliefs.
What are the common denominators that align every single one of us no matter our faith?
Sabah is a firm believer that there is a plethora of principles and beliefs that serve as common denominators between people of different faiths. However, he emphasises the importance of praying for one another and genuinely wishing good for one another as we transcend religious boundaries. He hopes young faith leaders will use their voices to contribute positively to society and foster understanding among diverse communities through interfaith dialogue.
What change would you like to see within the forthcoming years?
Sabah's vision for the future is one of hope and unity. He envisions a world where people learn about Islam, dispel misconceptions and pray for each other. He also hopes this spirit of goodwill extends to all faiths and young faith leaders take up the mantle of positive change within society.
Imam Sabah Ahmedi leaves us with a powerful message: "My life is not my life anymore; my service is my life"
This message serves as a reminder that young faith leaders live a life poured out to service and are dedicated to the flourishing of their religion. Sabah continues to live a life of service in addressing misconceptions about the Muslim faith.