With the 'People's vote' march in London this weekend reportedly attracting crowds of over 1 million, the pro-Brexit 'March to Leave' was still taking place further north, but the small turnout provided some with great cause for laughter.
As the Brexit countdown comes ever closer to zero, the UK's toxic atmosphere, both in and outside parliament shows no signs of dissipating. However, we saw a meaningful change over the weekend. As the government continued to languish in argument and indecision, the public decided to put on a clear display of 'people power' in an attempt to garner their attention.
After Theresa May announced she was not seeking a lengthy Brexit extension, the petition calling to revoke Article 50 gained extraordinary momentum and has, at the time of writing, over 5.7 million signatures. In the meantime, Saturday saw a million demonstrators descend on London demanding a 'People's Vote'.
The petition and in particular the march have been rightly celebrated as a perfect example of peaceful, passionate protest. Seeing those from different walks of life, all sporting bright colours and amusing slogans in a unified show of defiance which must be admired. Praise was similarly forthcoming for the infamous 'Don't attack Iraq' worldwide demonstrations in 2003. The right to protest is a key cornerstone of a working democracy and on days like this, is regularly encouraged. It is however, disingenuous and unfair to suggest that this was the only credible form of protest seen this weekend.
The 'March to Leave', which has been organised with the help of Nigel Farage is now into its 10th day, with the event set to conclude on 29th March; the day Britain was initially supposed to leave the European Union. Stretching 200 miles from Sunderland to Parliament Square in London, the march is no mean feat, but so far those participating have been met with nothing but ridicule.
On first glance, it is not difficult to see why. With just 350 people signed up and only 50 of those pledged to complete the entire walk, it is hardly the earth shattering blow to the Westminster 'elite' that some envisaged. Worse still, was that the event's supposed figurehead Nigel Farage was largely nowhere to be seen, leaving the protesters to battle the elements alone.
Surely then, those taking part in the walk deserve a level of recognition rather than be treated with contempt? If protest is welcomed and encouraged in regards to progressive politics, does the same not apply for more conservative values? Of course, if those protesting are doing so in the name of a cause which preaches hate and prejudice like the English Defence League and their recent appropriation of the yellow vest movement, then this changes things somewhat.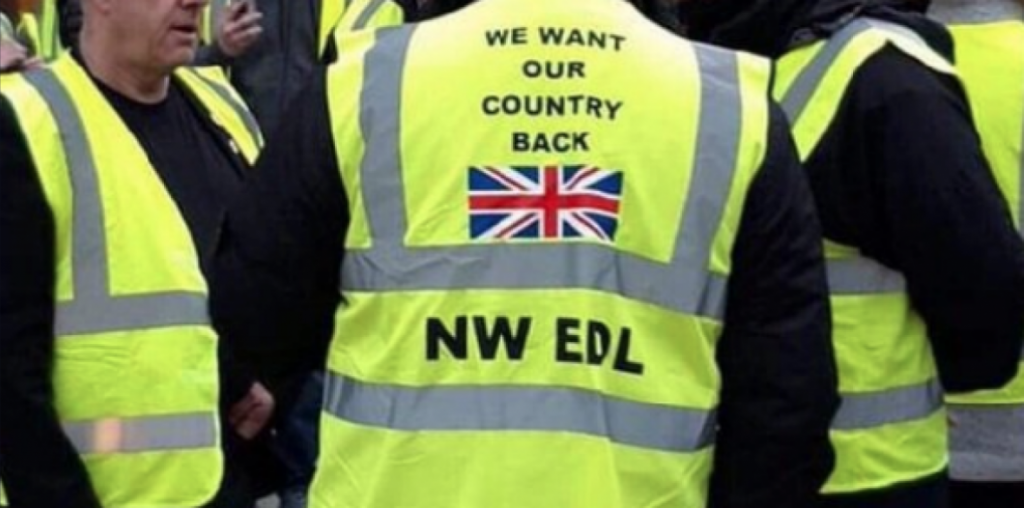 But while the argument about some Leave voters' own personal rhetoric can certainly be made, the 'March to Leave' in itself is not representative of this. Just like the 'People's Vote', it is simply normal people who are angry at the state of the government's approach to Brexit. Nevertheless, as a result of the Leave campaign's association with racist rhetoric, their right to protest feels as if it is being questioned. It is reminiscent of the discourse touched upon by the excellent theatre writer Lyn Gardner, in a piece titled 'White van man has a story to tell too'. Here she asks whether only stories within very particular communities provide greater agency for artists to work with.
Politicians not people
Anyone who is frustrated about the state of Brexit should direct this frustration towards all the politicians and 'businessmen' that brought us to this point. Mocking those who voted for it and who are now fighting for their vote, is inflammatory and misplaced while playing the political blame-game does not equate to healthy debate. Twitter accounts and protest group Led By Donkeys are currently running a brilliant billboard campaign full of compromising past quotes from prominent Brexiteers. Initially paying for two ad-vans to drive beside the 'March to Leave', even they agreed this just didn't feel right, making the statement below.
If blame continues to fall at the feet of members of the electorate, then we will have learned nothing from the last 3 years in politics. Back in 2016, it was this attitude which lead to the state of affairs that the UK currently finds itself in. Suppose then, that the 'People's Vote' campaigners do eventually get their wish and the UK decides to remain in a second vote. In this eventuality, they simply must be prepared for demonstrations from Leave voters calling for a third 'People's Vote' and another chance to exit the EU. While for some this doesn't bear thinking about, any of these protests would have no less legitimacy than the current campaign. Both are wholly democratic.