90ZBACK is redefining what a vintage shop is. The brand is quickly building a reputation for merging contemporary fashion and trends with old school, nostalgic products. 90ZBACK is vintage fashion like you've never seen before.
I caught up with founder of the brand, Bukki Ojo to find out more.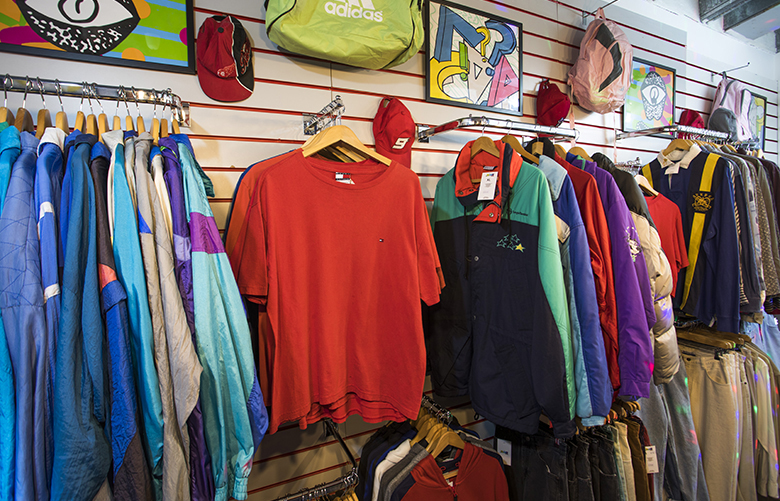 Could you please introduce yourself, and how you first got into the fashion industry?

"My name is Bukki Ojo. I first got into fashion through my own brand: Bukki, which focused on reworked vintage denim. I eventually stopped because I realised I needed to build up more business experience. I went to study my masters in Fashion Entrepreneurship at UAL College of Fashion.
During my studies, my friend recommended for me to sell off what was then left from Bukki at Camden Market. So at 21, I would study in the week and then sell off the vintage denim pieces on the weekends.

When I had sold off all the stock, I reinvested my profits based on customer
requirements; this included windbreakers, sports jackets and sweatshirts etc. The concept was successful, so I expanded through various suppliers based in Europe and the US."

Where did the name 90ZBACK come from?
"It actually came from neighbour stalls – when I stepped away from the stall they would call out 'The 90s are back, 90s are back'. Once I identified that my speciality was specifically 90s sportswear the name 90ZBACK stuck.

I got an official sign and registered the name in April 2017. The following year, management saw the success of my stall and I was moved to a small unit in Camden."
What makes your vintage store different from many other vintage stores emerging on the scene?

"What I've found with vintage stores, is that there's a tendency for them to be messy… and smelly. It makes the shopping experience difficult for customers.
In terms of vintage clothing, the online sector is already booming, I realised to make sure the retail sector was popping too – I needed to find a solution.

This solution was to change this perception of vintage shopping and create a curated shopping experience. Where a customer will come in, know exactly what they want and then find exactly that quickly. My visual merchandising does exactly this; extremely neat organisation, colour coding, and modern aesthetics.

Also, everything in my store in unisex. So when customers come into my store there's no segregation and everyone can try on whatever they like. Some customers are just kids who recognise items from old pictures of their parents, and some are older customers who are simply nostalgic of the 90s. 90ZBACK is for all."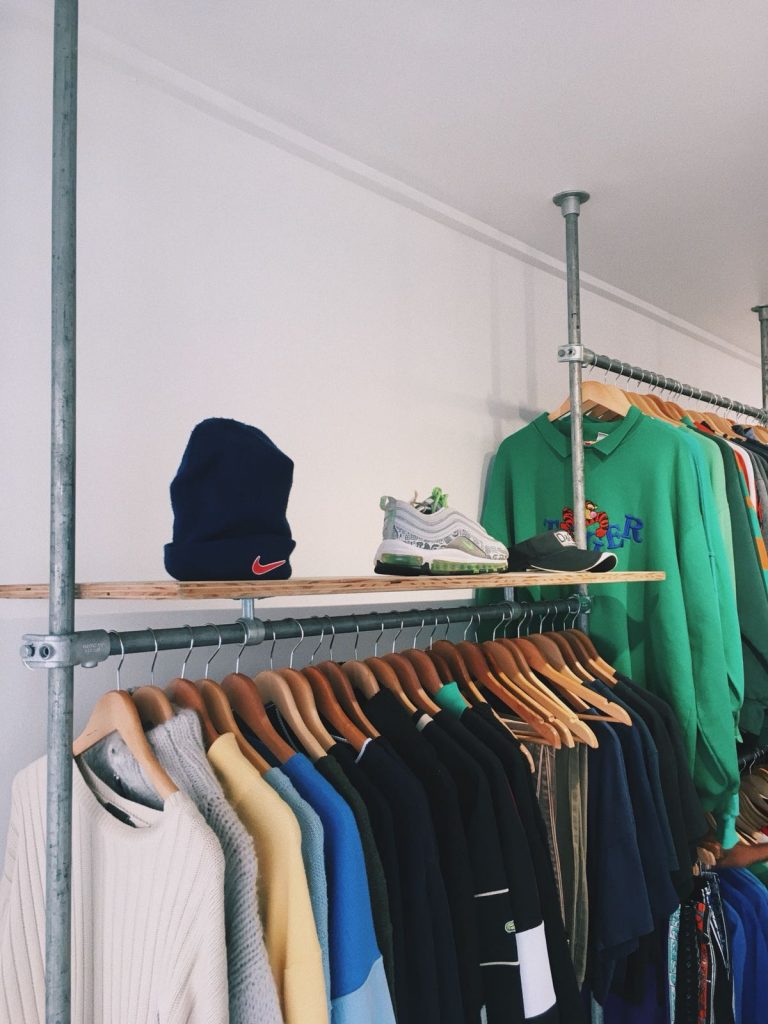 Why do you think there's a trend for vintage/nostalgic clothing recently?
"Vintage has always been popular because consumers love nostalgia. But recently the influences of street designers, such as Virgil Abloh and other influential people, have made sportswear a trend. Even brands such as Zara are releasing more sportswear that is casual and fashionable. Sportswear that's not only for the gym but for fashion."

Why did you choose London as the location for the flagship store?
"London is where I started out on various markets, and Shoreditch is a notorious hub for vintage fashion. I also have plans to open up in Berlin soon, as there's a huge gap in the market there, as well as a huge demand for vintage fashion"
Is there anything else you'd like our readers to know?

"Yes! So I also work with smaller vendors and businesses in order to provide a platform for them. I'm all about collaboration and raising profiles of other amazing resellers. For example, I have suppliers from France to Liverpool, and I'm always on the search for new businesses to collaborate with."
90ZBACK's flagship store is located at 188 Shoreditch High St.