With the Premier League return hot on our heels, sports writer Jireh Antwi uses Manchester United's last game to pros, cons and all things in between.
When Bruno Fernandes gave Manchester United the lead during the Europa League semi-final with his trademark hop skip penalty, the Reds looked to have booked themselves in the final.
At the end of the night they left Germany losers however, and Sevilla went on to clinch their sixth Europa League in the club's history.
Beating Inter Milan 3-2 in a thrilling end to end spectacle.
Disastrous Sunday League defending from the back four consisting of £80 million captain Harry Maguire,Victor Lindelof, Aaron Wan-Bisaka and youngster Brandon Williams proved United's downfall.
Maguire after the game reiterated that 'losing at this club is unacceptable'.
United's only goal coming from a penalty from their attacking midfielder tells the tale of a misfiring front three that night.
Despite Sevilla's keeper putting in a superhero performance, Martial should have scored at least two goals more.
Rashford and Greenwood were both anonymous for large parts of the game with both displaying poor decision making on counterattacks.
Sevilla's scorers Luke De Jong and Suso scored two very similar goals. A cross from wide and a simple tap in for the unmarked forwards, David De Gea helpless.
United had faced Sevilla in the Champions league a two years ago also losing 2-1 in their round of 16 second leg. A different stage, same score.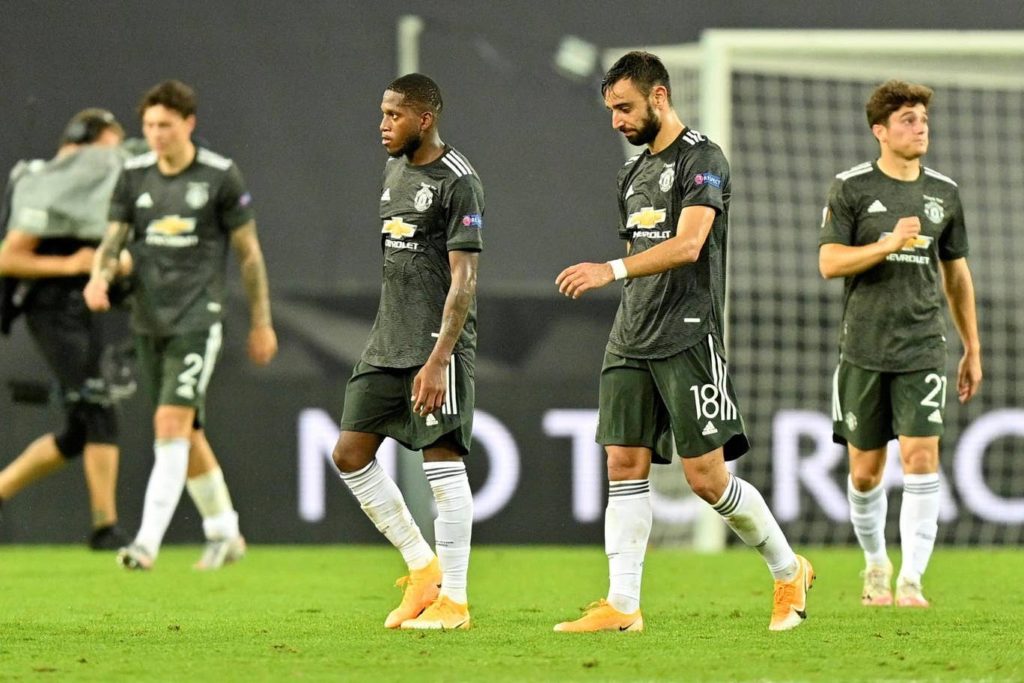 Jose Mourinho was at the helm and after the loss he heralded Sevilla for having football heritage and accused Manchester United for having none.
That was inevitably the beginning of the end for Mourinho.
Now with Ole Gunnar-Solksjaer at the wheel history has repeated itself.
United's glaring problem isn't underperforming star players but but the lack of tactical awareness and identity.
Ole at most times seems to be out of his depth, even though he has achieved a miracle finishing third in the premier league the performances have looked subpar.
Momentum can only get you so far and it won't be long until his over reliance on the 4-2-1-3 formation and poor in game management takes it toll.
Ole after the game was insistent that United needed to strengthen. Whilst that may be true knowing what to do with what you have is equally important.
United need to improve their squad depth by a considerable margin. Not just marquee signings but players that can make a difference from the bench.
Whilst this loss might not solely be on his head this is an accumulation of weaknesses that were there before Ole arrived and are still there with him currently in charge.
With now three semi-final losses for Ole and the reds this season, those being the League Cup, Fa Cup and Europa League. If things pan out similarly next season, it won't be long before there are calls for a new driver at the wheel.