The lives of black men in the UK have long been adversely affected by negative public perceptions. We are often turned away from jobs because we are not the "right fit", while on the streets, we are regularly treated by police as dangerous suspects.
In a 2011 study, Media Representations & Impact on the Lives of Black Men and Boys, conducted by The Opportunity Agenda, negative mass media portrayals were strongly linked with lower life expectations among black men. These portrayals, constantly reinforced in print media, on television, the internet, fiction shows, print advertising and video games, shape public views of and attitudes toward men of colour.
Black male achievement is seldom celebrated in the UK mainstream media. Rather than waiting for things to change, we want to use our own framework to do this. It's consistent with our desire at The Common Sense Network to 'discover stories from across the political spectrum, local stories, stories that hold power to account, that uncover wrongdoing, that empower the forgotten and the unheard.'
In a wide range of ways, the overall presentation of black males in the media is distorted, exaggerating some dimensions while omitting others. The truth is there are many black men working hard to do a lot with a little, changing the world and playing on their own court. In this series, we want to introduce you to 10.
On the 23rd of July 2020, we sat down with Joseph Okuboyejo to find out more about his journey and mission.
Strangers describe me as…
Calm cool and collected
Close friends would describe me as…
Ambitious
Only I know that I am…
Extraordinary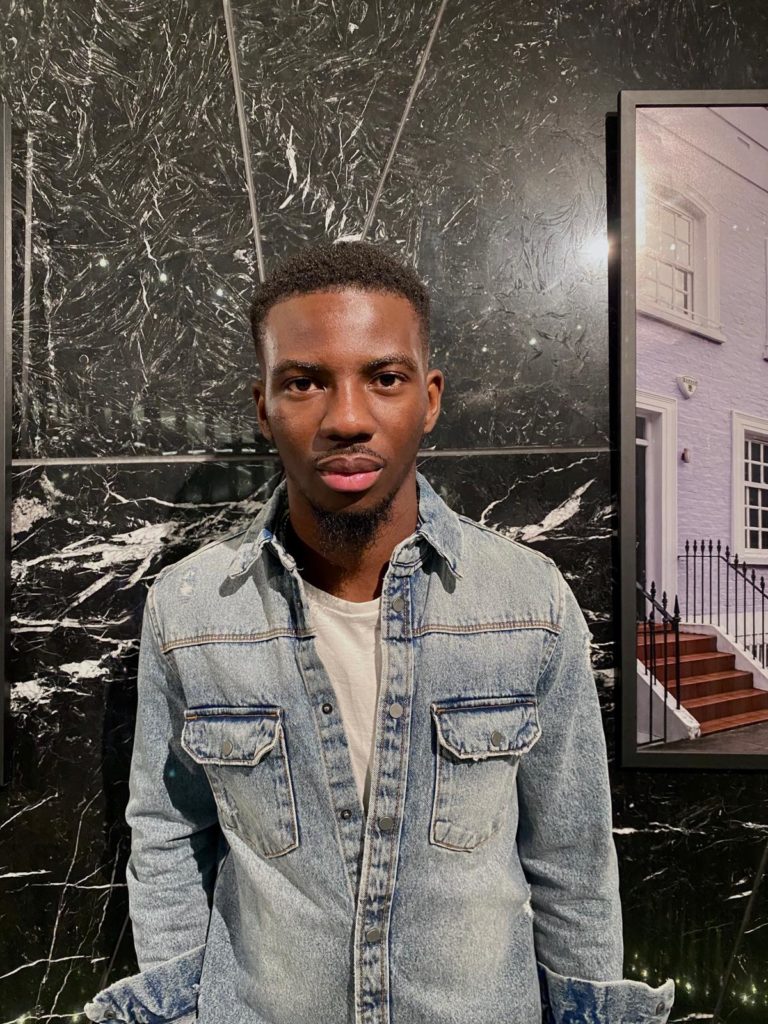 How did this all begin?
This started from wanting to stand apart. Everyone around me wore typical brands but for me and my business partner at the time, we wanted to be different.
We started in 2017, that's when we came up with the idea. I was in sixth form when we made a logo. We went to a local printing company and printed our logos on t-shirts. We would then wear the t-shirts to functions and parties and they would really draw attention and catch peoples eyes. People kept noticing and asking us how they could get it. That's when we realised we were on to something.
That began a back and forth; people kept asking for more and so we kept making more. That's when we learned that this brand could go far. It was really motivating to see people loving it and asking for it.
My personal journey is also intertwined with the business. Before I went to uni, I was forced to take a gap year. During this gap year, I was away from close friends and family which gave me the space to recalibrate my thoughts and purpose. I was really thinking about my purpose during this time. It was the time, I was really thinking about what "Rich" and "Broke" meant. During that year, I was also able to think about how to grow the brand and sell it to more people. I was able to really drill down on the unique selling point of the business.
I was able to work out what the exact purpose of the brand and how we would stand about.
How have things been since you started?
Things have been a rollercoaster. Running a brand is hard and we have stopped and started many times. I'm so grateful to people who have stuck with us throughout. Honestly, because we have received a lot support from friends, family and even strangers.
We had challenges developing as a brand. Moving on from a logo on a t-shirt to a brand with a purpose. We faced challenges finding manufacturers that could understand our idea and turn it into a really good product. We have so many talented friends who are always willing to help and share the brand. I'm generally happy. Things haven't been smooth but we came through. It shows me the potential we have as a brand. Going forward, the potential of the brand is big.
The fact that we are able to come through all the challenges shows me that the our brand is resilient and has great potential.
What do you hope to achieve with this project?
My ambition is to change people's mindset through fashion. With all our projects we hope to pass on a message. This message is that we shouldn't chase the money and things like that but to instead be rich in the things you love. I also want us to be a leader in streetwear fashion by building a fashion brand that speaks not just making money.
What's surprised you so far about your personal journey?
There is a lack of guidance within the industry. A lot of people hold their cards close to their chests, however, it goes to show that you need to be in the right circles if you want to actually make an impact. I've also been surprised by the physical distance you need to go to find the right materials that suit what you are trying to build/design.
What are some of the ways you've made an impact thus far?
We have made a really big impact in Kent University by taking part in different fashions shows. We have also been able to sponsor a Kent University Sports team. We have also been able to help countless people who tell us about the way their mindset has been changed after reading our blogs or buying our clothing.
The interactions on our blog page are so reassuring for me because it shows me that people understand what we are doing and it is genuinely making their lives better.
What have you found most personally challenging about leading on this project?
The amount of consistency needed to grow the brand. You have to constantly be creating and innovation and you cant really stop. There is so much competition out there, so we have had to work really hard to make sure we are standing out. Also in this industry, a lot of people just want to sell clothes and make money. We are trying to take a different route and so staying true to our core beliefs and mission has been challenging at times.
It's all worth it though. When you see people touched by the brand or when you see a mindset change in people. It makes all the scarifies and hard work worth it
What does success look like to you?
Going out on a random street, asking 10 people what does Rich and Broke mean and hearing 9 people telling me something other than monetary value.