The ITV breakfast show, Good Morning Britain, has been slammed by viewers for its hosts problematic questioning of Curtis Pritchard's sexuality.
Since leaving the villa, the Love Island star's sexuality has made headlines after revealing that he would be open to a relationship with a man, adding that 'love is blind'. During his appearance on Good Morning Britain, Curtis was forced to address these comments with hosts Adil and Kate.
Despite his insistence on not wanting to put a label on himself, both presenters tag-teamed in pressuring Curtis to clarify his sexuality with Adil even alluding to Curtis becoming a role model for bisexual men.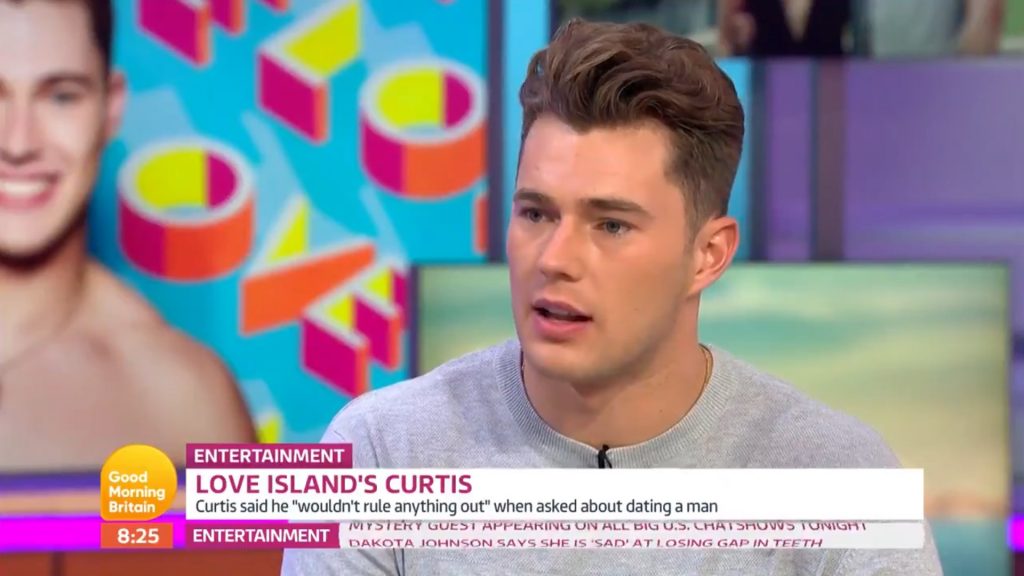 Though quite uncomfortable to watch, the Good Morning Britain interview is an excellent example of the narrow view that society still holds on male sexuality.
Good Morning Britain viewers were left "cringing" and uncomfortable on Thursday 8 August, when the show's presenters started 'interrogating' Love Island star Curtis Pritchard about this sexuality.
Whilst sexually fluid women do face a similar experience of intense scrutiny over their sexuality, generally sexual exploration among women is becoming more accepted by society. In contrast, a stigma is attached to men who do not label themselves as monosexual (gay or straight). Repeatedly finding their identity being dismissed by both the heterosexual and LGBTQ+ community, men like Curtis are accused of either being sexually confused or just plain greedy.
The very fact that his partner, Maura Higgins has been asked to comment on his sexuality is dangerous. This type of questioning plays into the assumption that (i) women do not find men who are sexually attracted men attractive and (ii) Curtis himself must be 'faking his attraction' to her.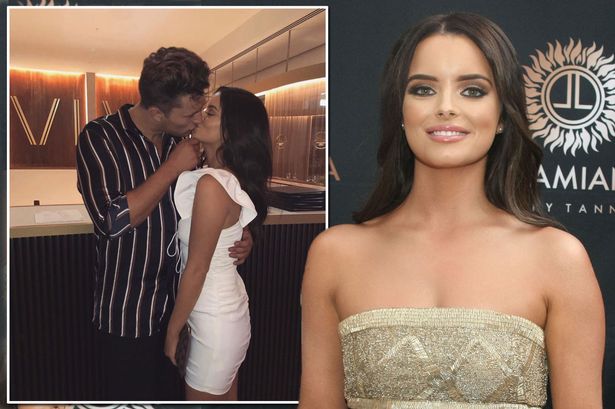 We do not live in a liberal society that is accepting of everyone's sexual orientation and gender identity thus a bit of sensitivity should be included when discussing a person's sexual orientation. Curtis should not feel pressured to have to throw a label on his sexuality nor have to become a role model for bisexual men and lastly it is none of our business!