2017 has seen its fair share of celebrity heat. From engagements to revelations we really have seen it all this year. There have been more crazy celebrity moments this year than we can count, but these 10 pretty much explain 2017 in a nutshell.
10. Ellen DeGeneres – "Yep, I'm gay."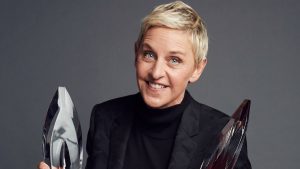 While Ellen being gay isn't newsworthy anymore, this year on April 14th she celebrated the 20-year anniversary of her coming out episode of her then sitcom "Ellen". The episode was titled "the puppy episode" (named to avoid leaks and because when one of the executives heard that Ellen wanted her character to come out as gay he said "Well, get her a puppy. She's not coming out." It gathered around 44 million views, almost 3 times the shows usual views. People tuned in to the dramatic season 3 finale which led to not only the character "Ellen" coming out but also Ellen outing herself beyond than just the people who knew in her personal life. The monumental moment which made Ellen the first lead L.G.B.T.Q character on TV led to her eventually being snubbed in Hollywood and the show being cancelled a year later. But that didn't stop her, and now 20 years on Ellen DeGeneres is truly living her best life.
9. Mayweather v McGregor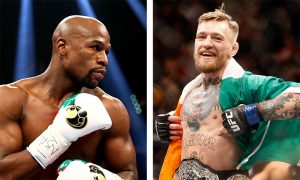 This year we say Floyd 'Money' Mayweather beat Connor McGregor who, although known for UFC fighting had, decided to try his hand at boxing and had decided that Mayweather was the opponent to beat. In all fairness  if McGregor had won, it would have been iconic for him. However, you should know better than to bet against the money team.
8. Usher – Burn

This year we saw singer Usher accused of giving a woman herpes. After a lot of back and forth the case was dismissed, with the intent to refile, which hasn't happened yet. There's no way of knowing whether or not this was true but in the words of Usher himself: Let it burn, let it burn, let it burn.
7. (Not so) Fyre Festival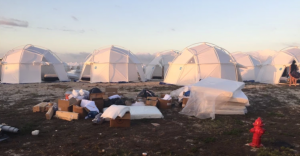 Ja Rule and Billy McFarland planned a festival that was meant to transcend cultures. From headliners such as Blink 182 & the Migos, this was supposed to be a festival for everyone, on a private island in the Bahamas. Tickets were priced as high as $250,000 with the promise of villas, models, yachts and a real life treasure hunt with up to $1 million worth of prizes. What people saw instead were flimsy sandwiches and bad weather. It's safe to say multiple lawsuits were filed after.
6. Rihanna launches the Fenty beauty brand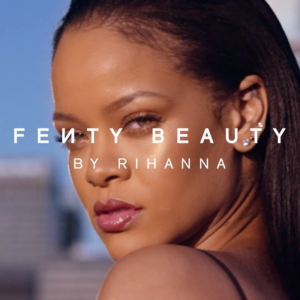 Singer Rihanna launched her beauty brand this year. While she only launched a few products, she delivered on her promise to make her products ones that were inclusive of different shades and tones. Her '30 shades' of foundation became so popular so quickly, that they sold out continuously worldwide and forced other brands to become more inclusive to stay relevant.
5. Covfefe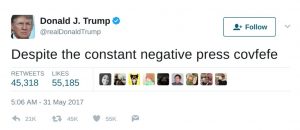 When we thought Donald Trump couldn't get any more creative with his tweets, in May we saw him tweet "Despite the negative press covfefe." With no explanation people were forced to make their own assumptions of the meaning, with most people agreeing that he probably meant to type coverage and misspelled it. It became even more hilarious when he made a tweet about "Crooked Hilary" blaming everyone but herself to which Hilary Clinton replied, "People in covfefe houses shouldn't throw covfefe." Oh, Donald.
4. Bodak Yellow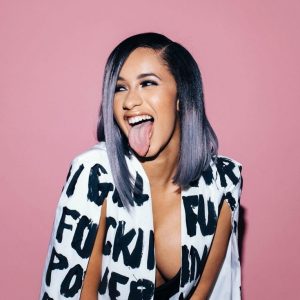 A song about "bloody shoes" and making "money moves" led to Cardi B becoming the first solo female rap artist to get the billboard 100's no. 1 spot since when Lauryn Hill did it with "Doo Wop" in 1998. Seeing as Lauryn was the first, that means that Cardi B was the second to ever do it. Cardi is open about her past as a stripper and how she didn't grow up with much money but like she says in Bodak Yellow "I don't dance now; I make money moves. Said I don't gotta dance, I make money move."
3. Chance The Rapper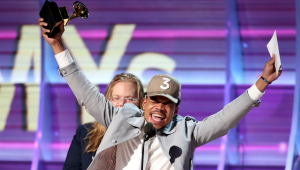 When it comes to giving back to communities Chance is one of the number one people to do it and this year he proved that more than once. In August we saw him donate $1 million to Chicago schools and in September he announced that his non-profit organisation SocialWorks raised $2.2 million that would go to 20 Chicago public schools over the next 3 years. The 24-year-old rapper (who is definitely wise beyond his years) has said that "Funding for public schools is the single most important investment a community can make".
2. Royal Engagement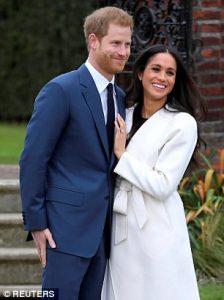 Prince Harry has always come across to me as the 'free spirited' member of the royal family so it was no surprise to me when his engagement to Meghan Markle was announced. The former "Suits" actress is American and of a mixed race heritage. Both of these are far from what we're used to seeing from the royal family but I for one think it's about to be a breath of fresh air.
1. Silence Breakers.
The number one celebrity moment for 2017 has to go to all of the silence breakers who spoke out this year about the things that they have experienced in Hollywood. Sexual assault is something that no one should have to put up with and whilst not all of the people who spoke up were celebrities, since the celebrity influence was so heavy, I think it's fitting that the number one slot is given to the silence breakers. They are silent no more.