New York Times announced that over 300 actresses, female agents, writers, directors, producers and executives have created an initiative called Time's Up to fight sexual harassment in Hollywood and worldwide.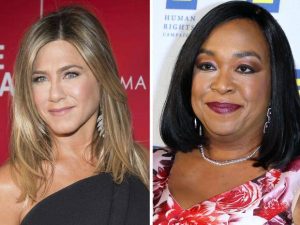 The initiative was announced with a pledge to support working class women. The open letter was signed by hundreds of popular celebrities and it ran as a full ad page in both the New York Times and in the La Opinion – a Spanish newspaper.
The initiative includes a legal defence fund with recieved $13 million in donations to help women in all positions to report sexual misconduct without fallout, legislation to penalise companies that allow harassment, and to discourage the use of non-disclosure agreements to silence victims. There has already been headway made in a drive to have equal male and female numbers in studios. A request was also made that women attending the Golden Globes who were walking down the red carpet wear black and speak out against harassment.
After an open letter was signed by 700,000 female farmworkers declaring their support for the women in Hollywood who were fighting against the abuse they'd received, the #MeToo campaign was criticised for not being inclusive of women anywhere. It was seen as a campaign that only cared about the abuse within Hollywood. With the Hollywood executives being targeted, it looked as though even though women all around the world stood with those attacked, those attacked only stood with Hollywood. The Time's Up initiative allows for women around the world in all positions to feel the same unity.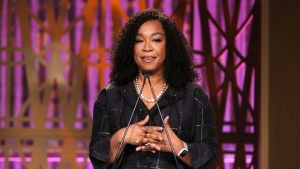 Shonda Rhimes, executive producer and creator of Grey's Anatomy, Scandal and How to get away with Murder said "It's very hard for us to speak righteously about the rest of anything if we haven't cleaned our own house…If this group of women can't fight for a model for other women who don't have as much power and privilege, then who can?"
Some of the women included in the Time's Up initiative are Shonda Rhimes, America Ferrera, Eva Longoria, Rheese Witherspoon, Jennifer Aniston and Nina L. Shaw.