The Lion King's remake has been hotly anticipated, by the world. None more so than the black community, and age-old fans of the Lion King movie.
Lion King promises to be another cultural bastion for the black community likened to that of the Black Panther movie released 12th February 2018. With a lineup comprising of Beyonce, Donald Glover and Chiwetel Ejiofor and set in the continent of Africa.
The Swahili phrase "Hakuna Matata", became understand by our generation to be an African term and children would sing it in class. Lion King, alongside other movies such as Toy Story, hopes to reconnect the old and new generations.
What has an old movie being remade tell us about the current time?
In an ever-changing social landscape, Lion King could not have come at a better time: toxic masculinity is being challenged, men are becoming more emotional and fatherhood doesn't seem like a dirty word. The story highlights something closer to home for the black community.
One twitter user said, "The Lion King told the story of a black man killed by gang violence and his children trying to make it in life without him."
Simba is the lost young black man killed by intrafamily war and he has to go on this path to become his own man. This idea of seeking masculinity is one far too common in the black community.
Mufasa is the epitome of manhood, the alpha male of the pack and the king of the African kingdom of animals. Simba, his son is learning from his father about how to be a leader and to overcome adversity. His teaching was crucial to Simba in his early years.
Many argue that men are socialised to be violent. Whereas Simba uses violence as a last resort. He does not want to be violent. His father Mufasa taught Simba to navigate a line between mercy, rationale, emotions and fatherhood. A privilege not many young black men are afforded.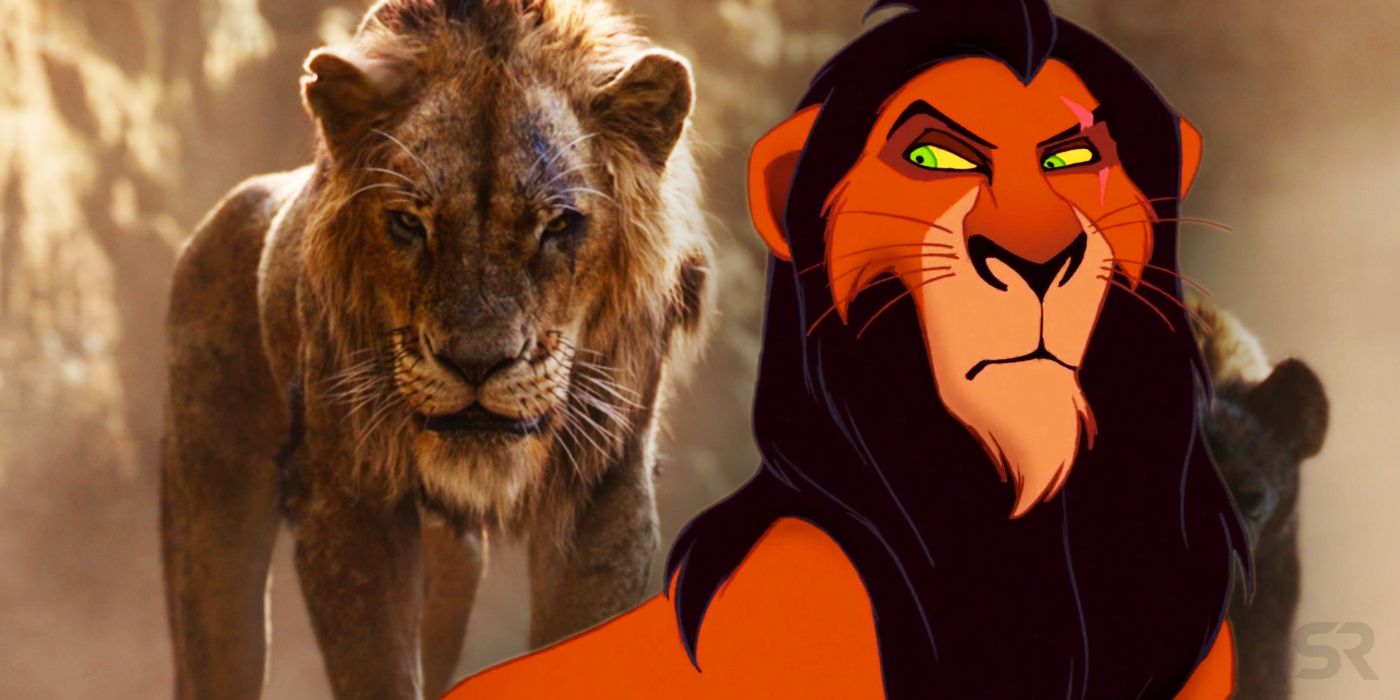 Scar serves to remind us of the ever-present danger of evil, greed, malice and anger, as he desires to take the throne, and rule the kingdom with fear. Mufasa, to his detriment, affords him a lions share of good measure, and Scar in return kills him.
Why are there still a lack of movies about fathers and sons?
There is a rarity in movies about fathers and their sons. Yet is a reality for the black community.
One prominent example "The Pursuit of Happiness", the story of a single father Chris Gardner who was left with his kid, struggling, sacrificing and never giving up on his dreams.
One of the best quotes in the movie is " Don't ever let somebody tell you, you cant do something. Not even me, you got a dream, you gotta protect. People can't do something they wanna tell you you can't do it. If you want something, got get it. Period."
The Importance of Fathers
Men teach boys how to be men, and there is a biological yearning for young boys to be with their fathers. As mentioned in my previous article Dope Black Dads, Father2 Father are all addressing the intergenerational gap between fathers and sons. The intersections between men and their children, fathers and their boys whilst revamping the way we see fatherhood in a racialised context.
The black community suffers most at the hands of fatherless homes. The African home is regarded as one where the father is present but emotionally absent. However, the Caribbean home is one where the father is not present at all.
Lion King is a visual representation of how significant it is for a father to guide his son and to be his protector. To be able to teach his son the world and everything in it.
Representation is changing, gender roles are reforming and the social justice issues are being ironed out. With a renewed lense on such movies, we can see Lion King in a re-energised light.
I hope Lion King reminds us all of the importance of fathers and how they are needed, wanted, loved and appreciated.