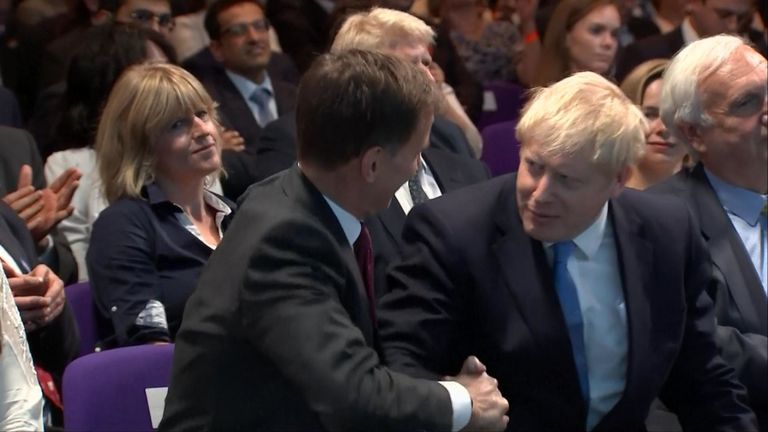 A day of happiness, confusion, or bewilderment. I wouldn't know the answer to that. But in the UK we are coming to terms with the fact that Mr Johnson, a failed Mayor of London, and an even more disappointing Foreign Secretary, is now our Prime Minister. Mr Johnson captured 92,153 votes compared to Jeremy Hunt's 46,656, showing a double majority within the Conservative party. A turnout of 87.4% for 160,000 Conservative members seems to characterise Boris as the "golden boy" for the Tory party.
Congratulations are in order for our new Prime Minister after his democratic election by the "will of the people", a decision made by 0.2% of the UK population. Boris has promised to repay the trust to the people who have put him power by uniting both his party and the country, delivering Brexit and defeating Corbyn.
Now the questions point to what is to follow in the coming months for the new resident in No. 10. Boris Johnson will face many difficult questions from day one in his appointment. Will his "can-do" spirit and campaign promise to 'deliver, unite, defeat and energise' frame his approach to the many important issues which have been in the headlines this past week?
Persian Gulf Tensions
With tensions in the Persian Gulf greatly intensifying between Iran and the UK, concerns point to how the new Prime Minister will be able to manage this sensitive crisis. In a back and forth watched closely by the world, on July 4th the UK seized an Iranian tanker Grace 1 off the coast of Gibraltar, due to suspicions it was shipping oil to Syria against EU regulations. The UK had a tanker seized in the Strait of Hormuz in retaliation by the Iranian Revolutionary Guard. Iran refused to accept the reasoning for the blocking of the tanker, alleging the UK had done the bidding of the US by blocking trade.
With this increasing geopolitical tension, there are worries that Boris Johnson will have to mediate between relationships with the US and E3. After Trump pulled out of the Iranian nuclear deal in 2018 and recent actions from the US heightening tensions with Iran, the UK's involvement in this issue could mean being pulled into another conflict similar to that of Iraq in 2003.
On balance, Mr Johnson will have to play a part in salvaging the Iran deal, which other E3 members France and Germany are involved in. Furthermore, the economic effects of any blockade in the Strait of Hormuz will be felt around the world. 1/5 of the worlds oil passes through this key strategic waterway. But with Trump's declaration on hammering Iran with further sanctions, and our uncertain future relationship with Europe, this is unfamiliar terrain that our new Prime Minister will have to navigate.
Nazanin Zighari-Ratcliffe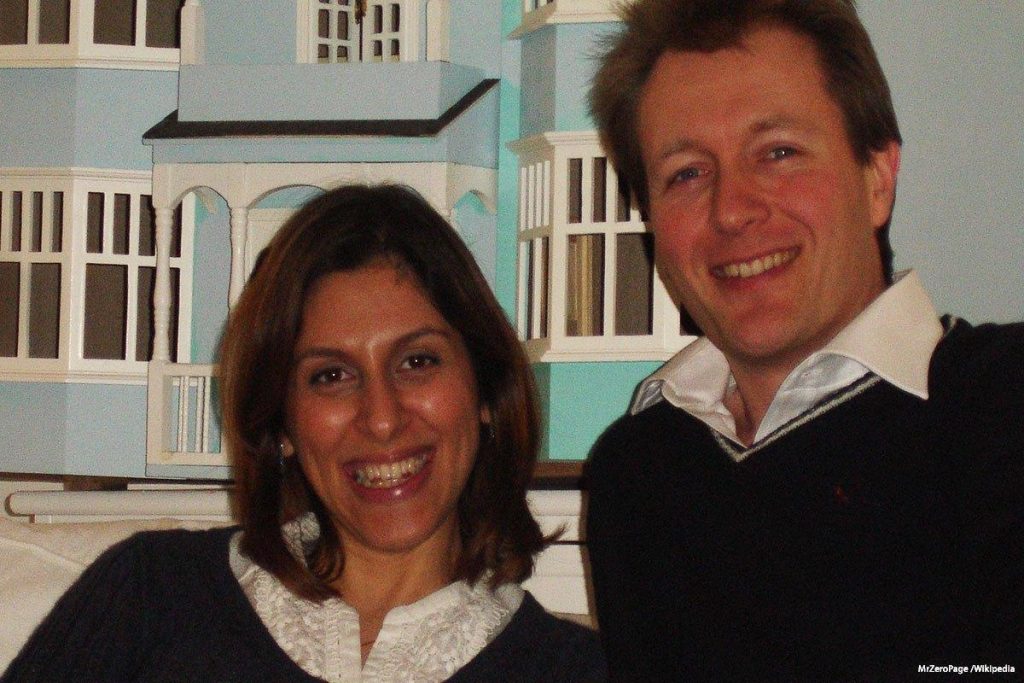 Boris Johnson's previous credentials as Foreign Secretary definitely rings alarm bells given that he is meant to be the face that represents our country on a global scale, acquiring trade deals post-Brexit or attending conferences such as G20. His failure to aid Nazanin Zaghari-Ratcliffe and handle her case with any of the prudence or dilligence required, meant she has suffered tremendously, while in Iranian custody.
His remarks around the sensitive issue during his leadership contest caused Iranian propaganda to be targeted at Mrs Ratcliffe, causing further allegations of Ratcliffe being a spy and arguably worsened her position. Richard Ratcliffe has made it evident that the Prime Minister will have to resolve this issue with the Iranian government to get Nazanin Ratcliffe released.
With the news that Nazanin suffered alleged torture from her psychiatric ward, our then Foreign Secretary's approach to this complex affair draws into question his abilities to respond to this and other critical foreign questions at a time when the UK's position seems uncertain.
Plans for Brexit and the UK Economy
Of course, there is the elephant in the room which is dealing with Brexit. This one Boris has made clear that he has no hesitations pulling the UK out of the EU come the end of October. But with the slim majority that he has inherited from Theresa May, it raises speculation whether the rest of parliament will agree with his mandate for Brexit or will this lead to another scenario akin to what Mrs May experienced with her deals constantly being blocked.
On the other hand, a snap election could be on the cards for Boris to get a larger majority. Crucially, this could make his plans for a no deal Brexit to be implemented more feasible, given that Boris can no longer suspend parliament.
As much as Boris is an interesting character in UK politics, his ability to win elections and votes is recognised so calling election at this moment could be in his favour. Disarray, division and the anti-semitism row within the Labour party with vultures circling over the premiership of Jeremy Corbyn could be the catalyst Johnson needs to seize the initiative, before it is forced upon him. A Conservative majority of only two is not going to stick around for long.
Nonetheless a decisive plan for dealing for Brexit is needed, as the UK economy is suffering slowdown due to uncertainty. Confidence in investing in the UK economy has been deterred, with companies such as Nissan, Bank of America, Ford and more, beginning plans to restructure their businesses within the UK. Boris Johnson must be able to seek all possible options before pulling the trigger on a no deal Brexit and causing further blocks in Parliament.
Rising knife crime within the UK
There is no doubt that within many areas in the UK are shocked by the rise in knife crime. Within London alone there has been 78 deaths since the start of 2019, compared to 132 homicides in 2018. This growing knife epidemic has to be challenged with effective measures from the government working alongside the communities. Constantly waking up to news of a young person stabbed to death, makes me ponder what the government is doing to tackling this.
Would it have to come to a point where MP's will have to suffer the same ordeals that mothers and fathers go through when burying their children, before anything changes? I hope that Boris Johnson understands that something has to be done to mitigate and challenge this attitude to a epidemic, which has been around during his time as Mayor of London.
Final Thoughts
Even though many of us may have not wanted Boris Johnson as our PM, there was a definite need for a new one, as the morale and energy that has been displayed in Parliament of late has been sluggish and uninspiring. Admittedly it's early days to judge on our Prime Minister's performance for domestic and social policy. One thing I know for sure is that come 31st of October "Do or Die Brexit" is a reality. But the aftermath? It's all down to perception. Economic stutters, immediate recession or accelerating growth. In the meantime we all live in Boris land until another Prime Minister comes along. We may not be waiting too long.