Instagram has yet again released a new update, which many users have heavily scrutinised. One of its notable users, Kyle Jenner, has called on the media company to "make Instagram Instagram again." Adam Mosseri, the head of the app, has defended the changes. Via a video statement, he said: "We're going to continue to support photos, but I need to be honest: more and more of Instagram will become video over time." From the constant updates and the app ditching its photo origins, Instagram is no longer what it was and is heading to the grave.
Why is Instagram changing?
There is always a reason behind an app changing, and the main factor is the rise of TikTok. Although Instagram is the third most-visited social network in the UK, TikTok has taken the global number one spot in this category. The Chinese app has risen to fame due to its short-form video content, the virality of funny dances and its duet feature, which enables a video to be side by side with another creator on the app. Tik Tok is the fastest growing app in history and has shifted content from emphasising photos to short-form videos. Such growth from Tik Tok has made Instagram switch from a photo app to a more video-dominated app. Switches include algorithmic recommendations, allowing users to "remix" posts and promoting full-screen vertical video above photos. Instagram's sister app Facebook has also changed to match Tik Tok by rebirthing the chronological feed and a newly algorithmic "home" tab.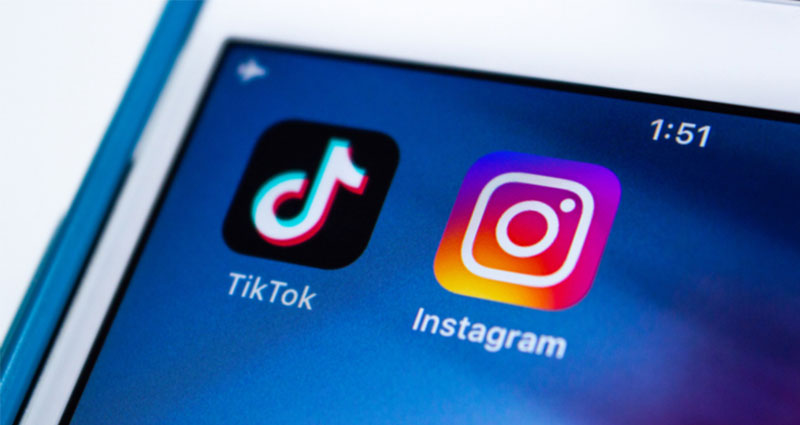 Such changes from such apps haven't gone down well with their users. On her Instagram story, Jenner said: "Make Instagram Instagram again. (Stop trying to be TikTok I just want to see cute photos of my friends) sincerely, everyone." It is not the first time the media personality has commented on a social media app. In 2018, she tweeted about if people use Snapchat anymore, which resulted in $1.3 billion being wiped off this app's market cap. Could something similar happen with Instagram is still up in the air. Mossier has since defended Instagram's direction change, including the platform's "recommendations" feature. He said: "We're going to need to evolve because the world is changing quickly, and we're going to need to change with it."
Competition has ruined social media apps!
Instagram has met its match through the emergence and the establishment of Tik Tok. The Chinese app has done wonders and has gripped many people away from other social media apps that we have used. From such a rise of this app, there was a clear decision to be made by Instagram: stay true to who they are or adapt to the times. Instagram chose the second option, which hasn't worked well for them. A socioeconomic move called the race to the bottom, where you deregulate something to attract investment, helps create competition. More competition should equal entities trying to improve themselves. Yet, with Instagram, competition hasn't done that.
It shows that competition has done the opposite by ruining these social media apps to make them look like Russian dolls. The days when we could see a nice photo of your friend on holiday are no more. Instead, you get videos that lack originality and short dopamine rushes without remembering what you watched. It cheapens videos into something from Aldi rather than having videos that are Waitrose-like quality. This isn't to bash companies that adapt to the time and want to innovate, as we should strive for that. Yet, it will never go down well when you innovate into something that is no longer what you are, who you are and where you came from. With Jenner making it clear where she stands, we might see Instagram rethinking what they are doing and switch to what it was: a photo app. We grew to love Instagram, but now we are growing to hate it.