The latest victory in the fight against period poverty
Campaigners against period poverty have witnessed a substantial victory, as chancellor Rishi Sunak announced that he will abolish the "tampon tax".  The current rate is 5%, compared to other products that carry a standard rate of 20%. However, this 5% has contributed to the issue of period poverty – Bodyform defines this as when people lack the means to purchase sanitary products and have "a poor knowledge of menstruation often due to financial constraints."
As the Guardian highlighted, Labour MP Dawn Primarolo led a campaign 20 years ago that succeeded in reducing the VAT on tampons from 17.5% to 5%. However, this was just half of the battle – campaigners have continuously fought for true accessibility, but EU laws presented an obstacle. Under those laws, tampons and sanitary towels were classed as luxury items and taxed as a result. Member states in the EU could not reduce this VAT tax to below 5%.
It wasn't too long ago that the government announced that all schools and colleges were to provide students with free sanitary products, and now with Britain leaving the EU, the government is creating history and making steps towards improving the quality of life and welfare of women who menstruate.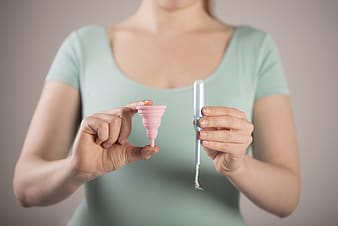 The change is due to come into effect on 21st January 2021 – I spoke to some women about the upcoming change and how it may affect their lives.
Jessica Cryer, 28, said: ""Every little helps – your time of the month shouldn't be a time when you're buying cheaper products. Everyone should have access to the same quality no matter what you earn – no matter what your wage is."
As The Independent documented, the change is set to save the average woman almost £40 in her lifetime – with a "7p reduction on a pack of 20 tampons and a 5p reduction on a pack of 12 pads.
Plan International UK revealed that, as of 2017, "one in ten girls (10 per cent) have been unable to afford sanitary wear," and "one in seven girls (15 per cent) have struggled to afford sanitary wear."
Will an overall £40 saving make a true difference?
Bethany Strand, 19, seems to think so.
"I think they are a need and not a want. They are a necessity – it's not something that you should have to even buy in the first place. It does make a difference!"
Laura Coryton has been a key campaigner for ending what she calls the "period tax" since 2014. In an interview with Sky News, she was asked if she had a struggle to win the campaign.
She said: "Definitely. Just under six years ago now – and at that point nobody wanted to talk about periods. We were still having blue liquid in our period adverts as if it was something nobody wanted to show on TV."
According to Dazed Digital, her next move is to focus on the tampon tax fund – where money raised is donated to women's charities. She reportedly said: " Our next campaign will be to ensure the tampon tax fund does not end with tampon tax. Ending tampon tax was a legal duty, meaning it had little to do with the current government. If this government really wants to show their commitment to gender equality, they will keep the tampon tax fund as a form of back payments (as we've been paying tampon tax for 48 years!)."
The savings that will come from tax-free tampons may seem small – but it will make such a difference in the lives of those who struggle to afford essential items. This could also mark a change in British society – a nation that is more progressive and open to creating positive dialogue around women's experiences and the struggles they face – impacting women of this generation and many more to come.
Courtney Carr is a freelance journalist who first began writing for media outlets at age 14, after experiencing and documenting the Tottenham Riots (2011). She is passionate about uncovering hidden stories, championing justice and enjoys singing, dancing and gaming.