After the abuse and non-compliance that has come to light over the last few years, it is amazing to think that Russia could be the backdrop for the delayed European Championships.
Just two years on from fulfilling successful World Cup hosting duties, further festivities look set to hit the Eastern European nation next summer.
What's the issue?
In 2018, the World Anti-Doping Agency (WADA) banned Russia from all major sporting events for a period of four years, meaning that the Russian flag, and representatives from said nation, cannot compete as representatives/teams of Russia.
Those who can be proven to not be a participant in the state-endorsed doping can compete as a neutral athlete. This has been in practice under the IAAF since 2017, where authorised neutral athletes competed at the World Championships in London that summer.
In addition to this, Russia were banned from hosting any major sporting events. However, according to WADA categorisation, UEFA is not considered a major organisation, hence why they will be able to be the outright hosts for the European nations' showpiece tournament.
On the condition that they qualify for World Cup 2022, they would have to enter as a neutral side, which would be a watershed moment for the Qatar World Cup.
On a whole, it definitely was the shock factor that it could be Russia that's taken the lead to be the sole hosts that made it newsworthy. For English outlets, it was the threat of not hosting any element of the tournament as it will be 25 years since the fairytale that never was in Euro '96.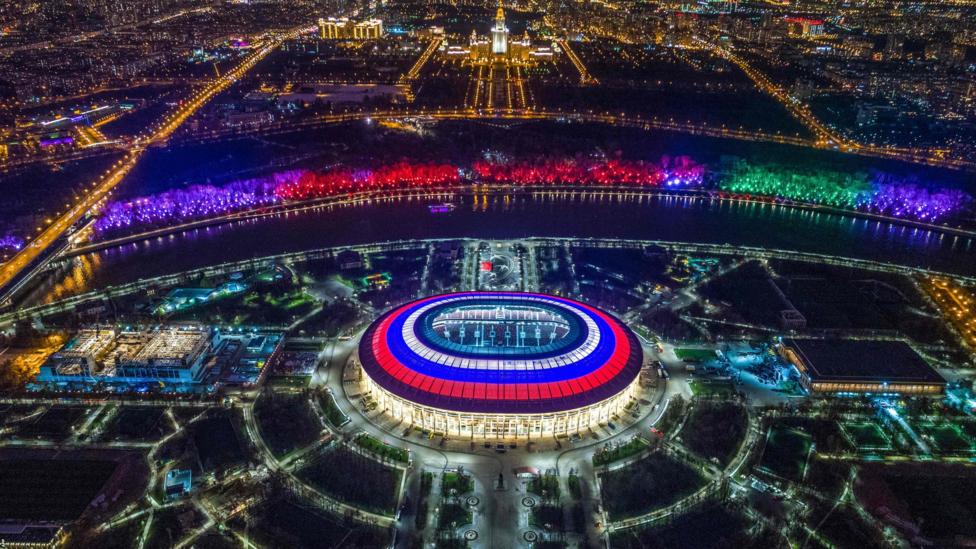 Can it work?
Most definitely, with all twenty-four teams confirmed as of this week (of which Russia is one), this will be the second edition of the quadrennial event in this expanded format. It was initially planned that the showpiece unfolds over a dozen different cities across the continent. However, in the midst of the pandemic it would be safer, smarter and more sensible to have an exclusive host for the tournament that is ready at short notice.
The particulars of fan attendance is in question as Russian borders have been closed since March 18 and special dispensation made for sports teams from abroad as opposed to sports fans from abroad. Teams will probably still be in their current assigned bases.
With the odd preparation of a delayed season start, Euro 2020 (in 2021) will be the conclusion of nearly 14 months of football non-stop for some.
Even with all of the fanfare around the news of Russia as front runners, the UEFA still wanted to proceed with the downplaying of said idea even with the Russian offer to host the tournament this past summer. A sole host would arguably be better right now and postpone the 12-city idea to Euro 2024.
What would be interesting to see, is whether all the teams can be condensed into a smaller location, minimising the travel from team bases to stadia. So much to be determined even with us being just above 30 weeks from the tournament's kick-off date.
Tyrone Chambers is a London-born, Kent-raised Project manager and aspiring Business owner. He holds a BA (Hons) in Global Business Management where he also spent some time studying in Denmark. He is a strongly opinionated sports fanatic who is also a musician. He works with multiple organisations that look to uplift & impact the wider society.