Wide receiver Antonio Brown and quarter-back Tom Brady could establish themselves as a devastating two this NFL season.
Antonio Brown made his return to football this month after signing for the Tampa Bay Buccaneers.
This came as a surprise to many because Brown hadn't played a game since 2019.
The last team he played for was the New England Patriots which also happened to be the team of current Buccaneers Quarterback and NFL legend Tom Brady.
Antonio only managed 1 game for the Patriots before being dropped in what was a turbulent and bizarre tenure.
Now Brady and Brown have another chance to link up and make their partnership work.
Brown is said to be in the best shape of his life according to reports coming out of Tampa. A four-time All-Pro receiver and seven-time Pro Bowler in his nine-season in the NFL, it's fair to say he's no stranger to individual success.
Antonio is one of the best wide receivers in the league so for the Buccaneers decision to sign him was not an easy decision to make.
For all his ability on the field, off the field he's a grenade. In the league Brown was suspended by the for eight games in July for multiple breaches of the leagues personal conduct policy.
One wrong step could see him dropped by the Buccaneers. This will he his 4th team in the span of 2 years. Can he make it work around this time?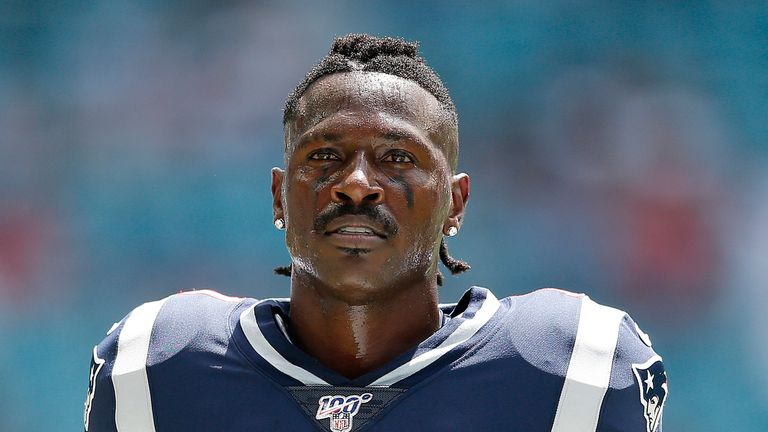 Brown's career has been littered with legal troubles. One of the most prominent ones being a lawsuit which was filed against him by his former athletic trainer for sexual assault.
Brown has denied these allegations, and the case is set to go to trial next month.
One wrong step could see him dropped by the Buccaneers. This will he his fourth team in the span of two years. Can he make it work around this time?
In his recent press conference Antonio reiterated that he's ready to win and play again and give football his full attention. But his court date in December can prove to be a distraction and affect his performances on the field.
Tampa are firing on all cylinders in the league with a 6-3 winning record, which is no surprise as the greatest quarterback of all time Tom Brady is at the helm.
Currently they stand second in their division with Brady having 20 Touch downs and seven interceptions in nine games.
Brady is a leader and motivator for his team, he inspires others to be better. With his long successful career in the NFL he still manages to wow the fans of the sport.
Hopefully, Brady's sensibilities can rub off on Brown and he can redeem himself, otherwise, he'll be thrown to the wayside once again.