Much to the joy of many Arsenal fans, Unai Emery was sacked as head coach last month after only a year and a half in charge. Emery failed to recover from a poor run of form which saw the Gunners go on a seven game winless run, leaving the Arsenal board no choice but to sack the Spaniard.
Arsenal legend Freddie Ljungberg is currently standing in as caretaker manager, but Arsenal fans and pundits alike are speculating tirelessly on who will be the next coach to guide the London club back to their former glory.
We've put together our list of Arsenal's top five prospective managers.
Brendan Rodgers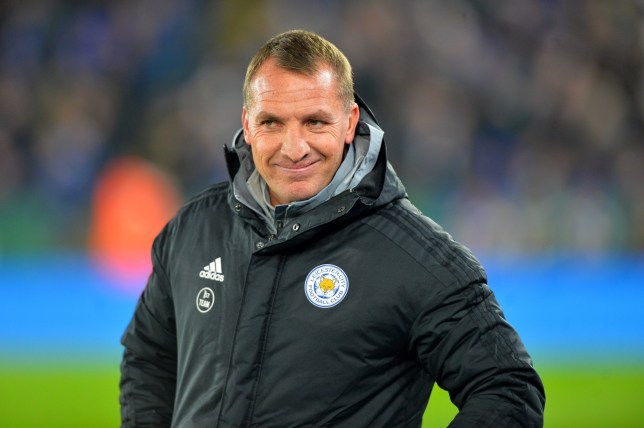 Brendan Rodgers has guided Leicester City back to the kind of form that saw them shock the football world when they won the Premier League in the 2015/16 season.
Leicester currently sit in third place in the Premier League, level with second place Manchester City and have won their last five league games not to mention Jamie Vardy in firing form again. Brendan Rodgers is working nothing short of a miracle at Leicester.
Arsenal fans would be salivating at the prospect of having Brendan Rodgers as their coach. And although Rodgers on Monday said he was happy to stay at Leicester City, Arsenal would hope the right kind of pay package could lure the Northern Irishman to London.
Rodgers said on the prospect of joining Arsenal:
"Yeah, the message is clear and it has been and probably I'll get asked again until they appoint someone, but it's very simple. I'm very happy here.
"I made a choice nine months ago to come here for a purpose. The purpose was very clear in that I wanted to help this club move forward and looking to lead it forward with a group I feel has huge potential."
Almost guided Liverpool to their first Premier League title, rejuvenated a stagnant Leicester City – Brendan Rodgers certainly has the credentials to bring a new wave of success to the Emirates.
Nuno Espirito Santo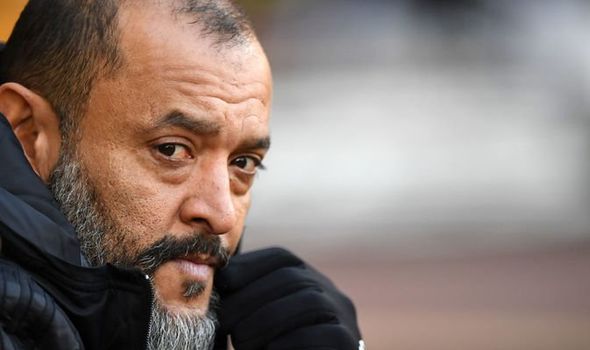 Wolves are continuing to disturb the top six stronghold with Nuno Espirito Santo at the helm. The Portuguese coach guided Wolves to seventh place last season and they currently sit in sixth position having gone unbeaten in their last five games.
Espirito Santo was part of Mourinho's Champions League winning Porto team of the 2002/03 season as a goalkeeper. He said his compatriot taught him how to win and impacted him massively. Traces of Mourinho's tactical genius and enthusiasm can be seen in the Wolves manager, which would no doubt position him as a top option for Arsenal's new manager.
However, much to the upset of Arsenal fans, West Ham manager Manuel Pelligrini has chimed in on the debate warning both Rodgers and Espirito Santo not to depart their clubs for Arsenal. Pelligrini said today:
"I don't think that a serious manager can leave a club for another during the season.
"For me it would be a strange move, exactly the same as Brendan Rodgers and other managers that are in a good moment, that they would throw it all away."
Freddie Ljungberg
Being part of Arsenal's Invincible squad of 2003/04, Freddie Ljungberg knows a thing or two about winning. The former Arsenal winger was joined Emery's first team coaching staff from January 2019 after coaching Arsenal's U23 since June 2018.
Arsenal saw some improvements in their first game under Ljungberg's management, but still failed to register a win against Norwich – the game drawed 2-2.
The idea of a club legend managing their former team certainly looks good on paper, but as Ole Gunnar Solskjaer's 8th place United side are showing this season, it's not always a fairy-tale match up in practice. Arsenal fans will be hoping that Ljungberg's interim position will be no more than that regardless of his performance.
Massimiliano Allegri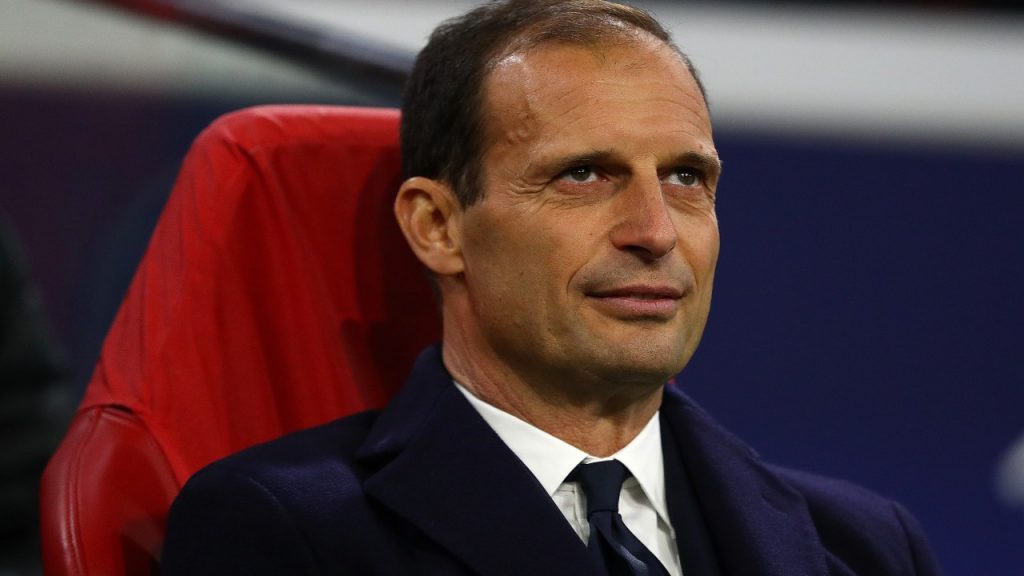 Probably the most exciting on the list for Arsenal fans is former Juventus coach Massimiliano Allegri. The Italian has been out of action since leaving Juventus at the end of last season and is looking to join a team in Europe.
Having won five Serie A titles and four Copa Italia titles with Juventus, Allegri has proven credentials better than any other candidate. However, according to a report by The Independent, Allegri wants to join Manchester United more than any other manager. Crushing for Arsenal fans but nothing has been finalised just yet.
Mauricio Pochettino
The idea of having a former rival coach managing Arsenal probably won't sit well with Arsenal fans, but they'd be silly to ignore his elite coaching ability. With limited spending power compared to other big six clubs, Pochettino was able to guide Tottenham back into the Champions League, and lead them to the Champions League final last season losing 2-0.
It would certainly take some getting used to for Arsenal fans. After managing Tottenham for over five years, the Argentine is extremely familiar with Premier League football and could bring an exciting new style to North London.
Arsenal is certainly not short on options, with additional managers such as Carlo Ancelotti, Rafa Benitez and Mikel Arteta also potential candidates for the North London outfit. The real task for the Arsenal board is carefully picking out the right manager to return the Gunners back to winning ways sooner rather than later.
Thomas is The Common Sense Network's Sports Editor. Following his graduation from the University of Birmingham, Thomas grew a strong interest in writing, and subsequently started a blog addressing the overlooked issues that millennial Christians face in the UK. Thomas also enjoys discussing and researching issues surrounding social immobility and poverty in London, and aims to be more actively involved in this growing conversation. He hopes to use his creativity and innovation to curate online sports content that not only presents a scoreline but also stirs viewers to be involved in the sports they love and know their voice is important as any other.