Lewis Capaldi is making headways, having sold over a million albums worldwide. While we may personally find Capaldi's music drab and depressing, we're even more confused by how his music matches up with his social media fuelled millennial joker persona.
Take the TV advert for his album for example: Capaldi sits in funny positions, saying funny self-deprecating things about his girlfriends, being…funny? Meanwhile, his miserable hits drone on in the background. The paradox is laughable, but perhaps not for the reasons Capaldi intended.
In defence of Capaldi, his humour is undeniably relatable and the success of it is understandable – his unflattering selfies are reminiscent of the type of Snapchat streak you only hold with one of your best mates. While I'm not fan of his album, Divinely Hellish to a Hellish Extent, Capaldi is certainly talented and there is no reason why he doesn't deserve his current success. It is therefore very easy to be conflicted by Noel Gallagher's comments which started the war between the two musicians. In an interview with Radio X, Gallagher boldly states "music is f***ing wank at the moment", continuing, "Who's this Capaldi fella? Who the f***'s that idiot?". Catch his comments at 23:15 mins in:
In theory, I share the same opinion as Gallagher, but I'm not sure what this says about me. Gallagher has managed to stay relevant with ready-to-soundbite insults, touring off the back of his success with Oasis, and holding a very public feud with brother Liam. Rather than brush off the Manc's uncalled for comments like most of his other victims, Capaldi reacted with a video on Snapchat. The singer wrote "What a day. It's Father's Day and I'm getting slagged off by a man who's old enough to be my da. I've never been more happy. Happy Father's Day, Noel." Gallagher then tweeted this video of his 11 year old son, telling Capaldi to find "some joy" in his music.
Following this, Capaldi used his set at Glastonbury to mock Gallagher, walking onto the stage decked out in a khaki parka and a t-shirt emblazoned with Noel's face in a love heart. It is clear that Capaldi refuses to be intimidated by Gallagher's provocative remarks. Capaldi then posed with Liam Gallagher, which would have only incensed Noel further.
Laying into him in an interview with Variety magazine, Gallagher stated:
"F—ing Chewbacca should enjoy his 15 minutes. The greatest day of his life that I slagged him off or called him an idiot. It's the greatest day of his f—ing life so far. He's just thinking, "Wow!" Well, I know you're Scottish and all that, but f—ing hell! It is like a third world country, but for f—'s sake, man, you must have had a better day than this. Surely!"
Many Scots were rightfully offended by Noel's description of Scotland as a "third world country". Aside from demeaning a nation in one swoop, the term itself is no longer considered politically correct. Capaldi swiftly changed his Twitter photo to himself as Chewbacca and his handle to 'Chewis Capaldi'. Capaldi certainly knows how to play to his audience and his adept use of social media draws attention to the fact that Noel Gallagher is older, less in touch and unable to play into the hands of Generation Z.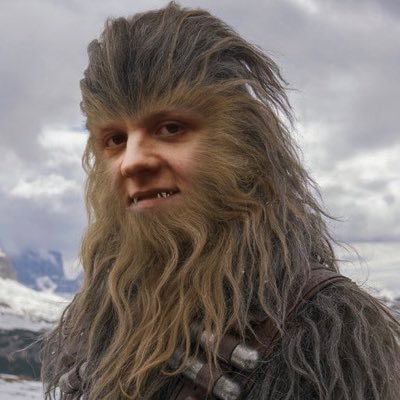 Capaldi then made a winning move last weekend at TRNSMT festival, making a grand entrance wearing a Chewbacca mask, which he is auctioning for the charity Tiny Changes, having already raised over £5000. It's fair to say he has outdone Gallagher:
Capaldi's outwitting of Gallagher's comments is certainly laudable. With hope, Noel Gallagher might think twice about his self-constructed role of the UK's omnipotent cultural critic. Oasis was one of the most successful bands to have come out of Britain, but Noel's continual criticism of Britain's youth culture highlights his exclusion from it. As a 52-year-old, is the ex-frontman supposed to understand youth culture? In his interview with Variety, Gallagher stated that "I meet young people, and they're so culturally lost at the moment. All they can do, young people, is take pictures of each other." With his avid use of social media to subvert cultural snobs such as Gallagher, Lewis Capaldi has managed to weaponise comedic pictures and social channels to undermine a showbusiness bully. Yes, all young people do is take pictures of each other, this suggests, and Noel Gallagher cannot be part of it. Capaldi arguably hit the perfect nerve, showing the former lead vocalist of Oasis that he is no longer relevant to modern popular culture.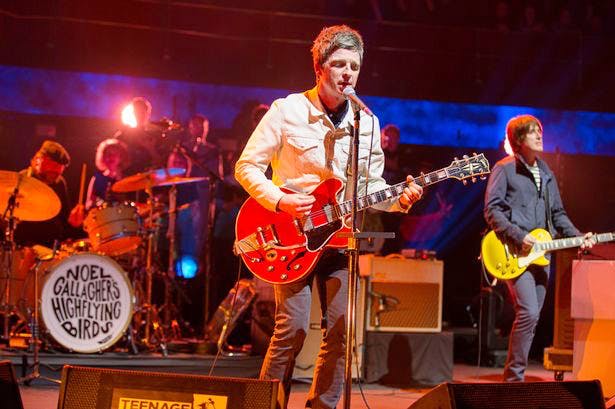 Conversely, Capaldi completely played into Gallagher's hands. Noel has received press attention he clearly so desperately seeks, with no actual detriment to his public perception. I'm not sure if I agree with Capaldi's decision to dedicate the opening of his set to making fun of Gallagher. Playing Glastonbury is the highlight of many artists' careers and an opportunity for Capaldi to create a moment in history as a pop singer at the peak of his popularity. By wearing a Gallagher t shirt, Capaldi exemplified the argument that millennials have no youth culture of our own. However controversial it may have been, Noel Gallagher was entitled to state his opinion. By reacting so heavily to Gallagher's Radio X interview, Capaldi has essentially demonstrated an inability to accept criticism. Gallagher might be an irritating figure, but the success of Oasis did earn him his stationed spot in the music industry, whether he remains relevant or not.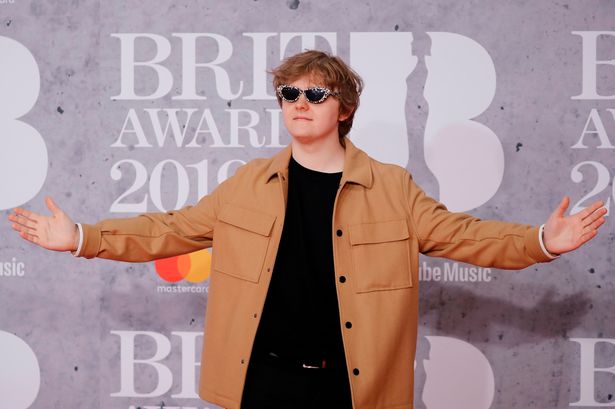 With his talent and popularity, Lewis Capaldi's music is not going anywhere soon. Although I might not like his songs, it is heartwarming to see a star with both a sense of humour and humility take the limelight. He is certainly more of a likeable character than Noel Gallagher, who pops up every now and then to insult someone.
I can't help feeling, however, that if a feud between a fading rock star and the latest pop star is the most current British cultural news, then Gallagher may have a point. It is certainly no Blur vs Oasis. However, if millennial musicians are taking themselves less seriously, it might reflect a refreshing awareness that pop music is not the be all and end all. In the meantime, the battle has certainly provided plenty of enjoyable entertainment for the public.