The second round of the NBA Playoffs are halfway through in most of the match ups in the Eastern and Western Conference, each having played three games a piece. And it's fair to say the Playoffs are really heating up.
Toronto Raptors vs Philadelphia 76ers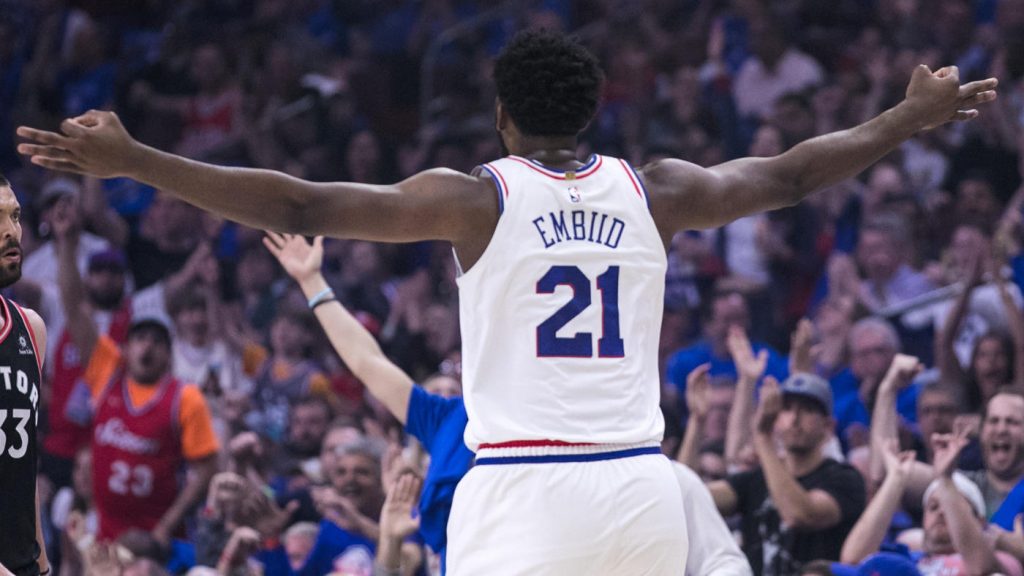 Kawhi and Embiid as the two best players in the series face each other head on with both possessing exceptional offensive and defensive capabilities that surpass the rest of the league.
However Kawhi Leonard has proven himself to be the more consistent player in the playoffs especially in Game 1 and 2 of this series. But Embiid's Game 3 performance could not be matched. He put up 33 points, 10 rebounds and 3 assists in their 20 point blow out against the Raptors where the 76ers shot 51% from the field and 43% from the three point line.
In fact the 76ers had a better shot percentage from the three than the Raptors did for field goal percentage at 42%. Their teams are both loaded, whoever's wins this series is most likely favourites to go to the finals. So far Lowry and Simmons haven't put on a spectacle in this series but Siakem (who's likely the most improved player in the league) and Jimmy Butler certainly have. With the 76ers winning Game 2 they've managed to steal home court advantage away from the Raptors. The tides have turned against the Canadian team as they were pitted to win this series.

My prediction for this series is a Philadelphia 76ers win due to their starting 5 collectively is better than the Raptors and frankly right now the Raptors bench isn't aiding the team effectively enough.
Golden State Warriors vs Houston Rockets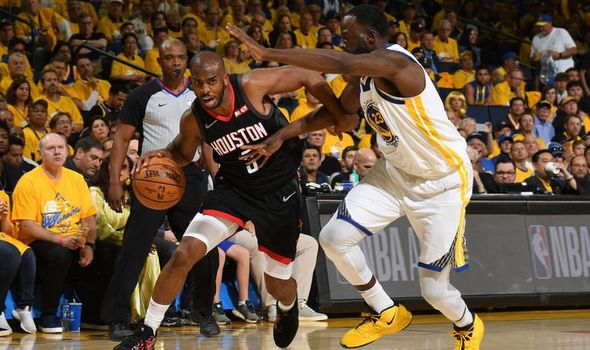 The most anticipated match up of the whole NBA playoffs and its come a round quicker than last year due to the Rockets' seeding position.
A star studded Warriors team against a Houston team with MVP Harden and Chris Paul who nearly knocked them off their throne last year when the series went to seven games.
Kevin Durant has been sensational so far in the series putting up 35 points in Game 1 and 29 points in Game 2. He's proving why he's the best player in the world and along with a healthy Andre Igoudola is making the difference in the series for The Warriors.
With Steph Curry and Klay Thompson both suffering from ankle injuries and Curry furthermore suffering from a dislocated finger it will be an interesting series as to how Houston can exploit this in physicality and being clever in their plays.
In Game 2 Harden suffered an eye injury which he used as an excuse for his performance even though he put up 29 points. His team however, needed more offensive rebounds and needed to lower the amount of turnovers which was a deciding factor for they're loss in Game 2. In Game 3, the Warriors suffered their first defeat losing 126-121 after the game went to OT.
James Harden scored a whopping 41 points and Kevin Durant answered right back with 46 points, with 17 in the third quarter alone, however it wasn't enough as Curry missed a wide open dunk in OT that allowed the Rockets to seal the deal. The Rockets deserved this victory as Golden states Curry and Thompson have been a shadow of themselves again and need to regroup.
My prediction is that the Warriors win this series in 6. Even though both teams haven't played at their best with the Rockets already losing 2 games might prove to be too difficult for them to pull back against the 2x defending Champions.
https://deadspin.com/the-four-overtime-slog-between-the-nuggets-and-trail-bl-1834524931
Portland Trailblazers vs Denver Nuggets
The Blazers were favourably ranked to beat the Nuggets after their amazing win against OKC even though the Nuggets are the second seed and so far the Blazers are holding true to that.
For Game 2 CJ McCollum came to the Blazers rescue and carrying them to tie the series with 20 points, 6 rebounds and 6 assists being the only player on the floor to even reach 20 points. And once again in Game 3 CJ McCollum came up big again in a 4x Overtime thriller with victory against with 41 points. The last time a game went to a 4x OT was back in 1953 and certainly neither team was prepared for such a marathon of a game but for the neutral it was phenomenal.
My prediction for this series is a Blazers win, this particular series however is the most difficult to call. It all depends on if the Nuggets can still shine through their lack of playoff experience.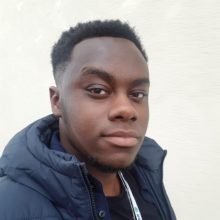 Jireh Antwi
Jireh Antwi was born in Amsterdam and raised in Manchester in his teenage years. He is of Ghanaian descent and has a keen interest in the science field having a Microbiology and Molecular biology degree which he currently uses in his career. Sports and technology are some of his passions, alongside political shenanigans.
---