by Hal Fish
Since the formation of the Premier League in 1992, English football's top division has developed into a vast melting-pot of diversity and culture. In fact, just 12 of the competition's possible 31 Golden Boot winners have been English. Fascinatingly, in the first nine seasons of the competition these league top scorers were all English, but since 1999 only three winners have been from Britain – a stat which clearly outlines the multicultural nature of the league. And whilst England may have a strong claim for having the most entertaining competition in the footballing world, this assertion comes with a great debt owed to the foreign talent within the country.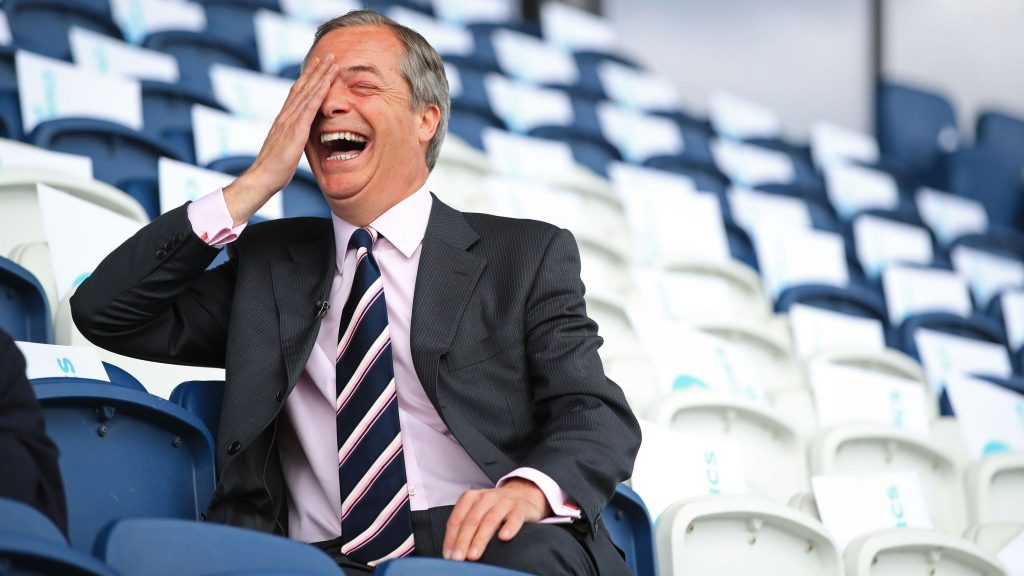 Sadly, however, despite the countless range of different ethnicities on the field providing fans with top quality entertainment, issues of racism and discrimination have always cast a murky shadow over the English game; much like in the rest of the world. Recently it has felt as if we are never too far away from a small but notable section of any club's fanbase disgracing themselves with acts of abhorrent racial and xenophobic abuse targeted at the footballers; who, after all, are just people in their place of work.
A recent high-profile example of this occurred in April 2019 when Chelsea fans – travelling to the Czech Republic for their Europa League tie with Slavia Prague – began chanting 'Salah is a bomber' in reference to the ex-Chelsea and current Liverpool winger Mo Salah: a Muslim from Egypt. The Guardian reported that three of the Chelsea fans were immediately identified and banned from entering the Slavia Prague stadium and will face further action from the club at a later stage. But as of yet that action, if any, has not been made clear to the public.
In satisfactory fashion, just three days later, Salah responded to his abusers on the field by scoring a wonderful goal in Liverpool's 2-0 league victory over Chelsea. He pulled a one-legged yoga pose in his celebration, his hands pressed together, perhaps alluding to a message of calmness and peace. However, it shouldn't have to be up to the players to respond on the field; more action must be taken off the field by the governing bodies such as the FA, UEFA, and FIFA as well as the clubs involved.
Indeed, one of the biggest off-field areas of debate at the moment is just how to correctly issue punishments when disturbing racist events, such as the Salah incident, occur within the context of the game. Raheem Sterling, a Jamaican born England international, who plays for Manchester City, stated in an article he wrote for The Times that he "would call for an automatic nine-point deduction for racist abuse. It sounds harsh, but which fan will risk racist behaviour if it might relegate their team or ruin their title bid." Such a rule change would certainly send out a clear message to all that such ill actions will no longer be tolerated.
The irony of it all can be a hard pill to swallow at the best of times. Quite frankly the Premier League relies on black, Asian and minority ethnic (BAME) migrant talent to maintain the quality of football within the league. In return, the league ought to do its best to provide a safe environment for those players to work in. But if it continues to fail in doing this, perhaps footballers will start to look elsewhere. The league's appeal certainly must be fading for migrant players; and this issue may well be further exacerbated by the impact of Brexit.
The UK has previously been quite accessible for young emerging talent. Although FIFA bars all players under 18 from moving to a foreign club, they make an exception where those aged 16 and 17 can move across teams and countries within the European Economic Area. Former Arsenal and Chelsea midfielder Cesc Fabregas is a notable example of this. In 2003, as a 16-year-old, he left FC Barcelona to join Arsenal – taking full advantage of the free movement between Spain and England. His move brought him near immediate success: still aged 16, he became the club's youngest ever senior player and goal-scorer.
However, if a player wanted to follow a similar path post-Brexit, they will come across many more obstacles. Brexit not only brings the end of transferring under 18s across the Continent but also means European players who want to sign for British clubs will have to apply for a Tier 2 Sports Visa. This Visa requires the FA to endorse the application and the player must be considered an 'elite' sportsperson as recognised by the governing body. This process could take up to three weeks which may be problematic when teams look to make last minute transfer deals. Also, the Visa only covers a stay of three years; though this can be extended to six.
Whilst this won't necessarily prevent the best and highest paid players from coming over, it will likely affect those who fall into a lesser bracket of footballing quality and stardom. The lower leagues, and even the smaller Premier League teams, may suffer significantly as European players will likely prefer to avoid the hassle of visa applications when they could just move to another club in the EU without so many complications.
For well over two decades now, the best players from across the globe have flocked to England with ambitions of playing in football's most competitive league. But as Britain breaks off from the EU and free movement comes to an end this may no longer be the case. Premier League clubs will likely miss out on the previously accessible emerging talent, who will now be snapped up by the European clubs still able to sign those youngsters. And, on top of this, the break with the EU after Brexit, alongside the disturbing rise of racism, will make Britain a less attractive prospect for senior professionals.
Those factors working in tandem could quite significantly change the face of English football across the next few seasons. As a result, the Premier League could regress from one of the most exciting and diverse leagues in the world, into something much more culturally bland and sportingly uninspiring.
Hal Fish is a specialist content writer and correspondent for the Immigration Advice Service – the UK's leading organisation of immigration solicitors.