Can Love Island really be deemed as harmless fun?
Love Island returns to our screens THIS MONDAY the 3rd of June (9pm, ITV2). If you're anything like me, this date sparks joy in your heart. You (and a few million others) cannot even fathom that you've been gifted the show yet again – pure unadulterated fun! Sexy, hot singles gracing our screens for weeks on end, what could there be to complain about?
What makes our shared attitude so confusing, however, is whether the fun really is unadulterated. Love Island show cases exactly the type of people many of us lived in fear of at school; vain, conceited lookers dripping in self-confidence, are these the people we should be giving airtime to?
Aside from the characters on the show, the premise of 'looking for love' no longer just feels a bit silly, but is arguably now a downright lie. That is unless love can be found in post-exposure sponsored Instagram posts, exemplified by Georgia Steel recently outdoing herself with a promotional car air freshener post.
Most 'couplings' either split in a dramatic prosecco glass being thrown, or in a media splashed feud a few months after. All bar one of the smitten winning couples of the show have all ended up breaking up, only Series 2's Cara and Nathan eventually reuniting after parenting a child together.
On the other hand, there are some couples that have gone the distance. 2017's Camilla and Jamie, potentially the classiest couple formed on the show, are continuing their wholesome relationship by buying a new home this year. Olivia and Alex of S2 are married. These are undeniable success stories and probably a pretty accurate statistical representation of how many relationships go the distance. Let's be honest, most people form short lived and/or meaningless romances at some point in their youth.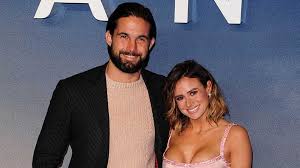 Maybe our disapproval of the contestants really stems from jealousy. Comedian Romesh Raganathan has made this point before, stating "We don't want Love Island to be popular because all the contestants are hot." There is an assumption that contestants are vapid and unintelligent, when in actuality many have been successful in legitimate careers (yes, personal trainer does count) as doctors, engineers and even humanitarians. *Surprise surprise* people entering a highly watched reality show might want fame, and use the opportunity to form a minor celebrity career, instead of just seeking love. Our demeaning view of participants is perhaps just unfounded snobbery. Raganathan goes on to comment "It is always interesting to see what the cultural elite deem appropriate for consumption by the masses, while simultaneously dismissing the masses as savages".
There are a few problems with the show which are impossible to brush aside. Tragically, Series 3's Mike Thalassitis hanged himself earlier this year, aged just 26 years old. Critics argue that contestants are plunged into temporary fame without being equipped on how to deal with it, nor the financial peaks and troughs that will occur with such an unstable income.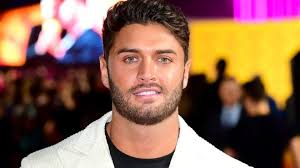 Previous contestant Sophie Gradon also committed suicide last year, after battling depression. The Guardian reports that "ITV has pledged to increase the level of support and advice it provides to Love Island contestants." Fellow 2017 participants suggested that Thalassistis's portrayal as an arrogant player on Love Island and Celebs Go Dating was inaccurate, Montana Brown giving a poignant interview on This Morning:
With the recent cancelling of The Jeremy Kyle Show following lack of mental health support similarly resulting in suicides, it is imperative that ITV make changes in their reality participants' support to justify the continuation of Love Island on our screens.
In addition to the lack of mental health support, the lack of diversity on our screens is also highly problematic. It is something that ITV have made meagre attempts to address. New face in our 2019 batch of bidding love seekers Anna Vakili was falsely labelled as 'plus size' by Jameela Jamil, but on the whole the show reinforces traditional notions of beauty and body shape ideals. Creative director Richard Cowles counteracted criticism of this, telling The Radio Times, "it's an entertainment show and it's about people wanting to watch who you've got on screen falling in love with one another(…) Yes, we want to be as representative as possible but we also want them to be attracted to one another".
Cowles' excuse might seem feasible if we look at it from Raganathan's perspective, but there is no excuse for the lack of racial diversity that 2019's cohort looks no closer to solving. Last year, gal-dem social media editor Paula Akpan commented that racial diversity on Love Island is "severely lacking". The show continues to tokenise BAME entrants, with many viewers finding Samira Mighty's 2018 experience difficult to watch. The men she was interested did not seem to like her back, Habiba Katsha observing that "It would be simplistic to say that all the men who entered the villa didn't find Samira attractive because she was black. But it would also be foolish to ignore how race plays a huge role in the dating world". Samira, a beautiful, witty and talented West End performer, suffered an experience of rejection which did not reflect her character, arguably down to race.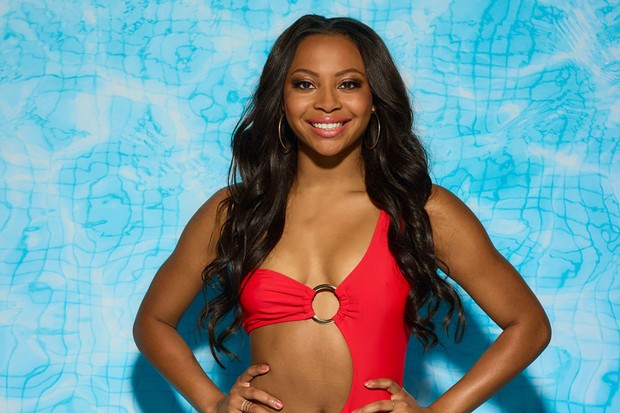 Georgia Steel labelled her type as 'mixed race' boys, her flippancy rightfully leading to discussions on what is appropriate in the way we describe race and desirability. If the main stars of a show about hot people are all white, this can only wrongly reinforce notions of a racial hierarchy in beauty standards. Furthermore, there needs to be increased diversity to truly represent the cultural makeup of Britain; there has never been a woman of South Asian descent on the show, for example.
We cannot demonise a programme just because it showcases incredibly attractive people who embark on meaningless relationships. However, criticising the lack of racial inclusivity and mental health crises that reality television has contributed to is not only justified, but essential. I am excited to watch Love Island this Monday, but I will be disappointed if ITV does not pull through on its promises of increased diversity and mental health support.