A north London man has been charged on suspicion of murder of the missing Hatfield teen, Joy Morgan.
Ajibola Shogbamimu, 40, was re-arrested for murder earlier this week and is said to appear appeared at St Albans Crown Court today.
It is reported that both Shogbamimu and Morgan were members of the same church, Israel United Church in Christ (IUIC) located in IIford. Shogbamimu is said to have been regularly driving Morgan to her church services, also being the last person to be seen with the missing teen on the 27th of December last year.
The church is part of the Hebrew Israelite movement in America, which hold controversial views regarding race and Black Supremacy.
The church have yet to make a formal statement on the disappearance of Joy, however, IUIC's New York Branch have released a statement stating that: "local news reports…have misconstrued IUIC'S involvement into the investigations of Joy Morgans disappearance."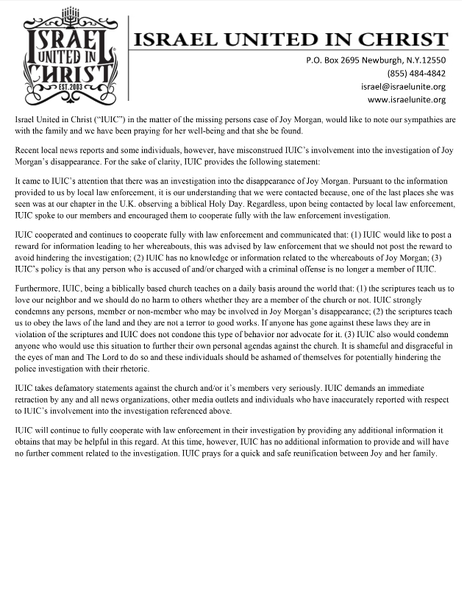 They add that the church has been fully cooperative with the law enforcement investigation and that "any person accused of or charged with an offence will no longer be a member".
A Go Fund Me page has been created to help fund Joy's burial but her mother, Carol is disputing the speculation of her daughter being dead. She expresses her belief that her daughter is alive and has pleaded for her to come home.
Shogbamimu trial date is set for Monday 8th of July.