Little Mix, the X Factor winning girl band, are beloved by fans all over the world. The group have sold an estimated 50 million singles and albums worldwide, with a further 6 sell-out tours. The chart-topping pop stars were the first group act to win X Factor UK, and one of a handful of the reality show's alumnae to make it globally, alongside One Direction and Leona Lewis. Adored by teenage girls everywhere, the singers have been praised for the big sister type roles they have taken on over the years, inspiring confidence and self-acceptance in adolescents all while pumping out empowering tunes such as Shout Out to My Ex and Power.  
Despite the international success of Little Mix, the unbelievable level of attention the four women have received has not been without its downsides. BBC viewers have been left saddened at Jesy Nelson's recent documentary, Jesy Nelson: Odd One Out, in which she reveals that she attempted suicide after receiving relentless online trolling. The 28-year-old Dagenham native painfully unveiled how being known as "the fat one from Little Mix" and being constantly criticised for her face being "deformed" led her to believe her life was no longer worth living.
On the night Little Mix won the X Factor, Nelson opened Facebook to find the first message sent to her which read "You are the ugliest thing I have ever seen in my life. You do not deserve to be in this girl band. How on earth were you ever put in this girl band? You deserve to die". In the documentary, Jesy describes how on the following day, what should have been the best day of her life, she felt like "the whole world hated me". Her mother recalls how strangers would send the aspiring star pictures of her face on a monster's body. It is easy to see why being in the limelight resulted in Jesy developing depression and eating disorder, partly fuelled by Katie Hopkin's tweeting "Packet Mix have got a little chubber in their ranks. Less Little Mix. More Pick n Mix".
Other members of the group have unveiled their own struggles as a result of being under public scrutiny. Perrie Edwards has openly discussed suffering from anxiety, while Leigh-Anne Pinnock felt "invisible" as the only black member of Little Mix, pointing out ongoing racism within the music industry. All four members have previously suffered from bullying growing up, with Jade Thirlwall having been racially tormented while at school in South Shields. These collective experiences led the band to be at the forefront of BeatBullying's 'The Big March' anti-bullying campaign in 2014.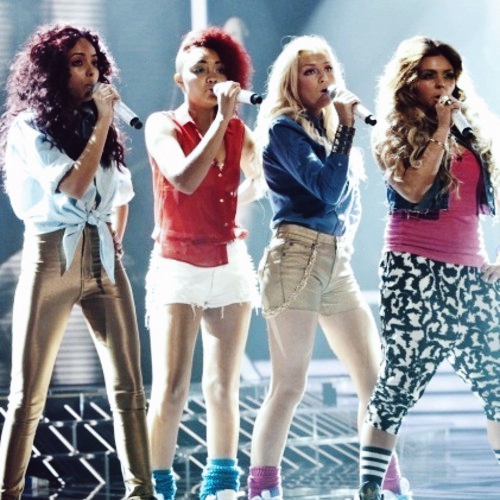 Sites like Instagram and Twitter provide a platform for the public to directly message individuals with hurtful insults that can lead to devastating results. The parents of Sian Waterhouse, a teenager who tragically ended her own life after online bullying, feature in Odd One Out. Jesy Nelson observes that "It doesn't matter whether you're in the public eye or not. You cannot get away from social media, and it's ruining a lot of people's lives". The programme bravely discusses the neglected issue of cyberbullying, the phenomenon of which has meant that the all too commonly experienced secondary school bullying carries on past the school gates, leaving victims powerless. A study has shown that cyberbullying "makes young people more than twice as likely to self harm or attempt suicide".
As anyone who has experienced any form of bullying can affirm, there is nothing more isolating, belittling or self-esteem destroying than being targeted for personal attributes that are often intrinsically linked with your identity. What makes Jesy Nelson's story so harrowing is the fact that she was specifically targeted for her looks, and her gruelling schedule and global success meant she felt she did not have the option of voicing her pain or even taking a break. The aesthetically targeted nature of the trolling reveals not only a sexist, but an endemically fat-phobic, British society.
Nelson points out in her documentary that before X Factor, she had "never looked at myself and thought that I was abnormal looking". While the public gathered together to condemn Jesy as larger than her bandmates, in hindsight it is clear that the star was never an unhealthy weight to begin with, simply made to feel so. Whether someone's weight is genuinely affecting their health or whether they are simply being made to feel unattractive because of the perceptions of others, Nelson's story illustrates how shaming and bullying lead to negative coping mechanisms such as eating disorders and depression.
It is therefore not surprising that Cancer Research's recent obesity campaign, which compared being obese with the personal choice of smoking, caused outrage over the summer. Commenting on the campaign, the NIHR (National Institute for Health Research) states "Stigma is a highly ineffective way of reducing obesity" and that "the campaign reinforces the deeply held belief that weight management is entirely within an individual's control, and therefore everyone has a responsibility to maintain a 'healthy weight'. The trolling Jesy Nelson received demonstrates a society determined to outcast individuals who do not conform to Western body ideals, which the campaign arguably encourages.
"Stress caused by fat shaming – being made to feel bad about one's weight – by public health campaigns, GPs, nurses and policymakers, often leads to increased eating and more weight gain."

The BBC reports on new findings that fat shaming is ineffective in propelling weight loss.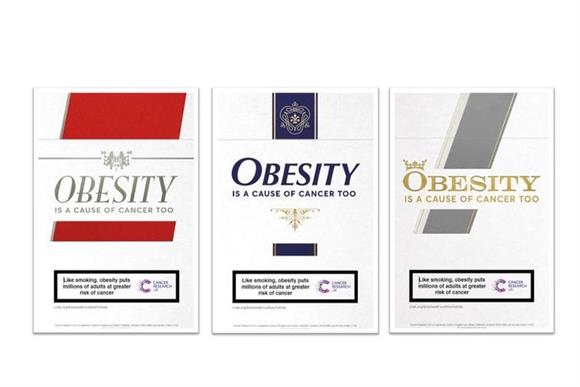 It is clear from Jesy Nelson's documentary that the public scrutiny she faced had life threatening consequences. Concerningly, her case is not isolated, but merely symptomatic of a British society embedded in prejudices that social media has provided a platform to air. Young girls in particular are facing the same sexist expectations of a perfect physical appearance, albeit on a smaller scale to Jesy. We have seen the devastating effects this can have on both celebrities and normal teenagers. With technology ever-expanding, it is nearby impossible to regulate cyberbullying.
As a society, our next steps must be to change the cultural conversation with regards to weight, appearance and mental health, so that bullying can be stopped earlier. With hope, the issues exposed in Odd One Out will make young social media users think twice about their behaviour online and deter larger organisations from oversimplifying the incredibly complex issue of obesity.