Nickelodeon star memoir "I'm Glad My Mum Died", details abuse as her mother lived vicariously through her.
Child actress Jennette McCurdy, who co-starred in Nickelodeon shows "iCarly" with Miranda Cosgrove and its spin-off "Sam & Cat" with Ariana Grande, has released her memoir "I'm Glad My Mum Died". In the book, she details her experiences in Nickelodeon and the "emotional, mental and physical abuse" she received from her mother, Debra McCurdy.
McCurdy recounted a time she had told her mother that she wanted to quit acting: "We're on the way home, in bumper-to-bumper traffic on the 101 South," she writes in the excerpt shared by Entertainment Weekly. "I'm sitting in my booster seat since I'm still small enough to be required to sit in it."
"'I don't want to act anymore,' I say before I even realize I've said it. Mom looks at me in the rearview mirror. A mixture of shock and disappointment fills her eyes. I immediately regret saying anything."
McCurdy's mother reacts: "'Don't be silly, you love acting. It's your favourite thing in the world,' Mom says in a way that makes it sound like a threat."
Though McCurdy defends her view, the child ultimately gives in to her mom's opinion. "'You can't quit!" she sobs. 'This was our chance! This was ouuuuur chaaaaance!'" McCurdy writes of her mother.
"She bangs on the steering wheel, accidentally hitting the horn. Mascara trickles down her cheeks. She's hysterical, like I was in the Hollywood Homicide audition. Her hysteria frightens me and demands to be taken care of."
So, McCurdy responds, "Nevermind."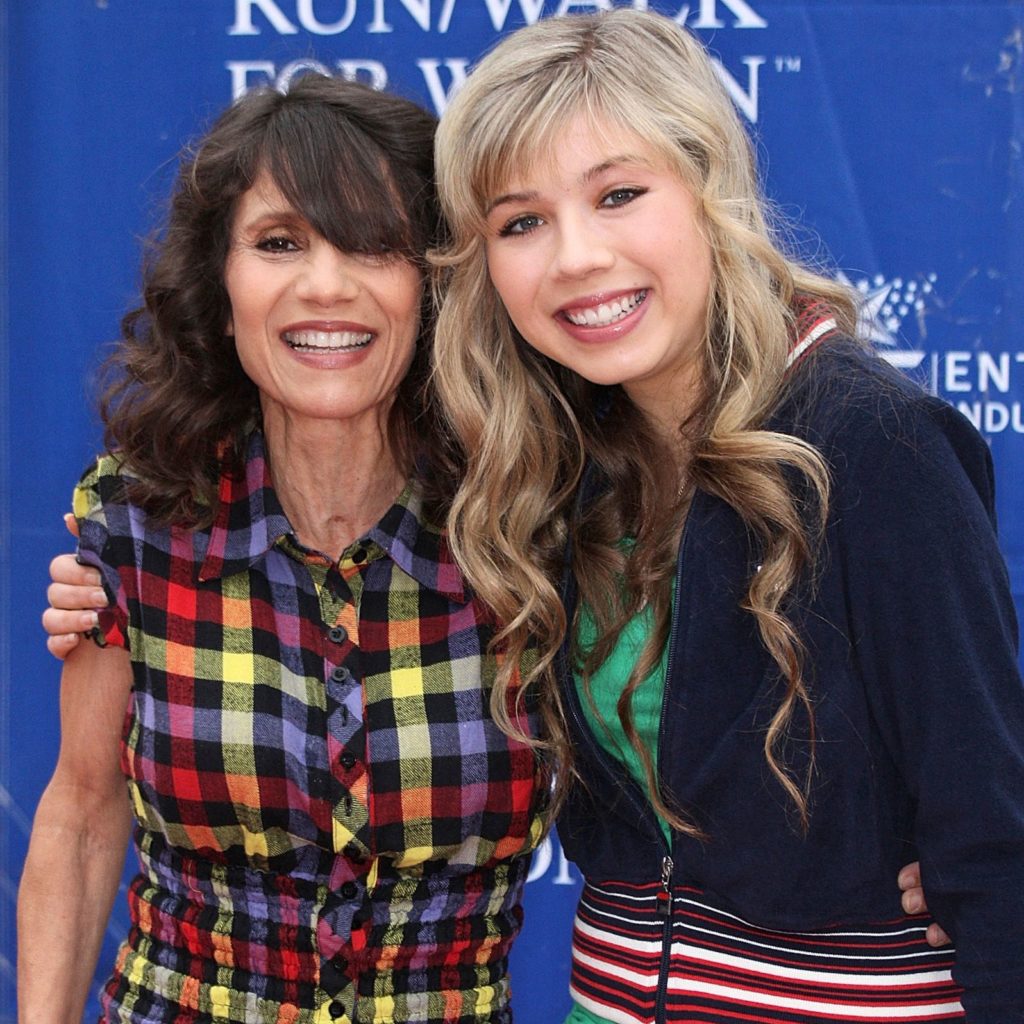 Jennette never wanted to become an actress, but she wanted to please her mum. From the title of her book, many would have guessed that McCurdy's mother is at the centre of her story.
Debra, who had been diagnosed with breast cancer when McCurdy was just two years old and died from battling the illness in 2013 when McCurdy was 21, always wanted to be an actress – in her failure to do so, she forced her unfulfilled dreams unto her daughter.
She controlled Jennette's likes and dislikes well into her teenage years and insisted on giving her showers where she would perform breast and vaginal exams until she was 16 years old.
In her memoir, Jennette shared that she has suffered from obsessive-compulsive disorder, eating disorders and anxiety under the watchful eye of her mother. She stated that "distance from her mum was the only thing that got her healthy."
My Thoughts
Life comes with its share of disappointments; for some, it is just a passing moment, but others try to deal with their disappointment by living their lives through their children.
Parenting culture differs depending on where you are from – as the daughter of two African parents, the way I was raised is very different from how my white friends were raised. However, we can all agree that parenting can be competitive, which takes a toll on the children as they grow. Being a parent can be exhausting and shame-inducing. Still, when you add this unhealthy desire to one-up everyone to a parent's unrealised dreams – it is easy to see why most parents live vicariously through their children.
Some parents believe that they are doing what is in the best interest of their child, but it can be difficult for parents to differentiate between supportive and obsessive behaviours. I know most parents would encourage their children to do things they enjoy – and I don't think that's bad. There's nothing wrong with taking your child to the book store if you love reading, or to a basketball game if you are a sports fan. The difference is ignoring your child's needs and feelings to make them succeed at a particular activity.
Ignoring a child's needs is harmful because it ignores their individuality and stops them from achieving their dreams – then the cycle repeats itself. Children and parents are different. They have different goals and interests, and even though some children may be interested in the same things their parents are – the way they go about getting to that interest might be different. Parents must be attentive and supportive of their child's interests for them to become fully functioning adults.
Five Signs To Show That You Are Living Through Your Child:
Forcing children to do things they don't want to do which offers no benefits
Predetermining your child's life because of your disappointments
Ignoring your child's interests and needs
Punishing your child for poor performance at school and extracurricular activities
Telling your child how to think and feel about certain hobbies and goals.