by Lucy Kenningham
Much is made of Germany's (usually) well-judged and ubiquitous recognition of its past. Going to Berlin, Munich, Dresden, a tourist wouldn't be ABLE to evade monuments or tributes to its Nazi past. Even if you're the kind of tourist who takes a selfie in an open-air Holocaust Memorial park. You are at least present. In fact, Bernard Schlink's The Reader discusses the over-memorialisation of Nazi crimes and the psychological impact (namely, guilt) this can have on citizens. German literature has a whole genre dedicated to the struggle to come to terms with the past – Vergangenheitsbewältigung, by the way. Our equivalent? Historical fiction?
Britain, in my opinion, wholly lacks such a frank and upright approach to its own blighted past. In school, we learn repeatedly of WW2 (evil Germans), about World War One (evil Germans, encore), the Cold War (evil Russians this time), and guess who comes out tops each fight (literally and ethically?) – Britain!
We don't learn about our colonisation of India which ended abruptly in 1947 aggravating a conflict in which two million people died and 14 million were displaced in the creation of Pakistan and Bangladesh out of India – which the British wiped their hands clean of. We don't generally learn of Britain's role in the slave trade. If we do learn about the slave route, we learn of America's role in it, rather than Britain's own cooperation and participation.
We don't, in most cases, learn about Britain's relationship with Ireland.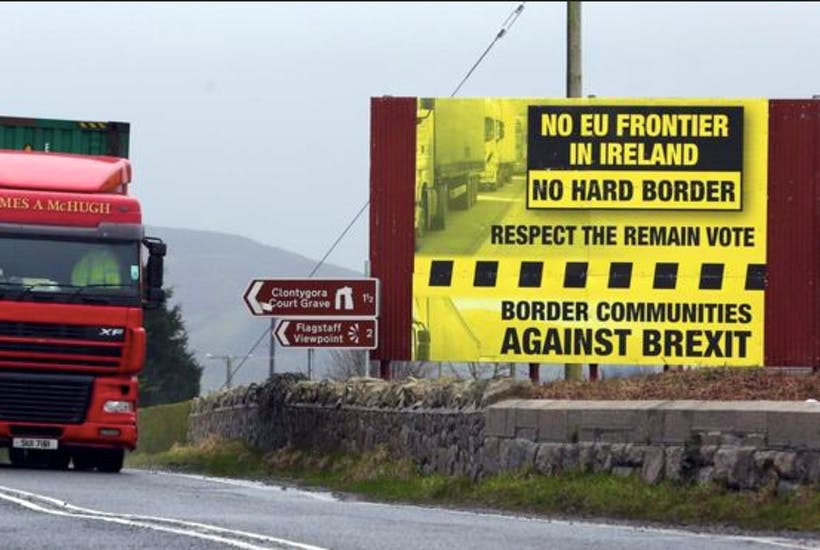 The History of Ireland
Henry VIII was the first monarch to rule Ireland as well as England. From the mid-1500s, English Protestants started moving to live amongst and disturbing Ireland's Catholic majority. Wars ensued, culminating in a Protestant victory abolishing the Irish Parliament in 1801 with the UK-birthing Act of Union.
What follows; the Potato famine killing one million and displacing two million, the Anglo-Irish War, the signs of 'No Blacks, No Dogs, No Irish' splattered across English establishments suggesting the extent and encouragement of racist attitudes in Britain, the infamous Troubles, a Good Friday Agreement. And the situation as it stands which sees a partitioned country, each with a different currency and government – but a largely peaceful one.
HMS Brexit lands between Cape Disappointment, Delusion Point and Exasperation Bay https://t.co/26ovJXaNuG via @IrishTimesOpEd

— Fintan O'Toole (@fotoole) November 27, 2018
Having just visited the Republic of Ireland for the first time, I get the impression it has remembered its history. Although in a vastly different manner than Germany, this has led to similarly beneficial result for both countries. People in Ireland struck me as being incredibly well-informed about contemporary politics and on history. An elderly cab driver, called Vince, in Dublin, who's planning on retiring to Vietnam next July where he has a "lady-friend, gave his own complex (firmly negative) opinion on Michael Collins (an Irish revolutionary) and pointed out a Collins-named building, and monuments relating to the Famine, and to early 20th century struggles. Vince explained that, yes, Irish people were generally worried about Brexit and couldn't see the benefits. But, he said (generously), Britain had the right to do what it wanted without fretting about its next-door neighbour.
A balding man called Michael, also a taxi driver – previously in the military, pondered with me, the possibility of army-presence at the border with Northern Ireland. This scenario was raised by, and scared, everyone I spoke to. Even more so than the prospect of huge and debilitating delays in movement between the two sides. Michael told a story of a man thinking of moving his entire factory across the border in order to avoid hours of delays which would ruin his milk and other fresh produce.
Living in England, Scotland, or Wales privileges one with no experience of what a hard border across land (not sea) is like. I think we thus find the hard border situation difficult to imagine and therefore don't really get it..
The majority of Irish lived through the Troubles, which killed 3,600 people in thirty (very modern) years and spread paranoia, anxiety and trauma across both sides of the border and beyond. The Good Friday Agreement was made in 1997, only 21 years ago.
Brexit's impact on Ireland itself
Dublin, Michael explained to me, is popping off financially! Google, Facebook and LinkedIn have their European HQs in the city. This creates jobs both in the companies themselves, but also in the city more generally; building new offices, accommodation (which Dublin badly needs), transport links etc. Undoubtedly, it generates money. Post-Brexit, the number of businesses plunking European HQs into Dublin could rise, as Ireland is the only other native English-speaking country. As Vince said, the trading language isn't going to be changing to French anytime soon (!)
This sounds pretty good. In fact, the World Economic Forum this year placed Ireland 2nd in a list of highest growing economies. But what about the rest of Ireland? There is already huge disparity between the economic success of Dublin and the comparatively poor situation in the rest of the country.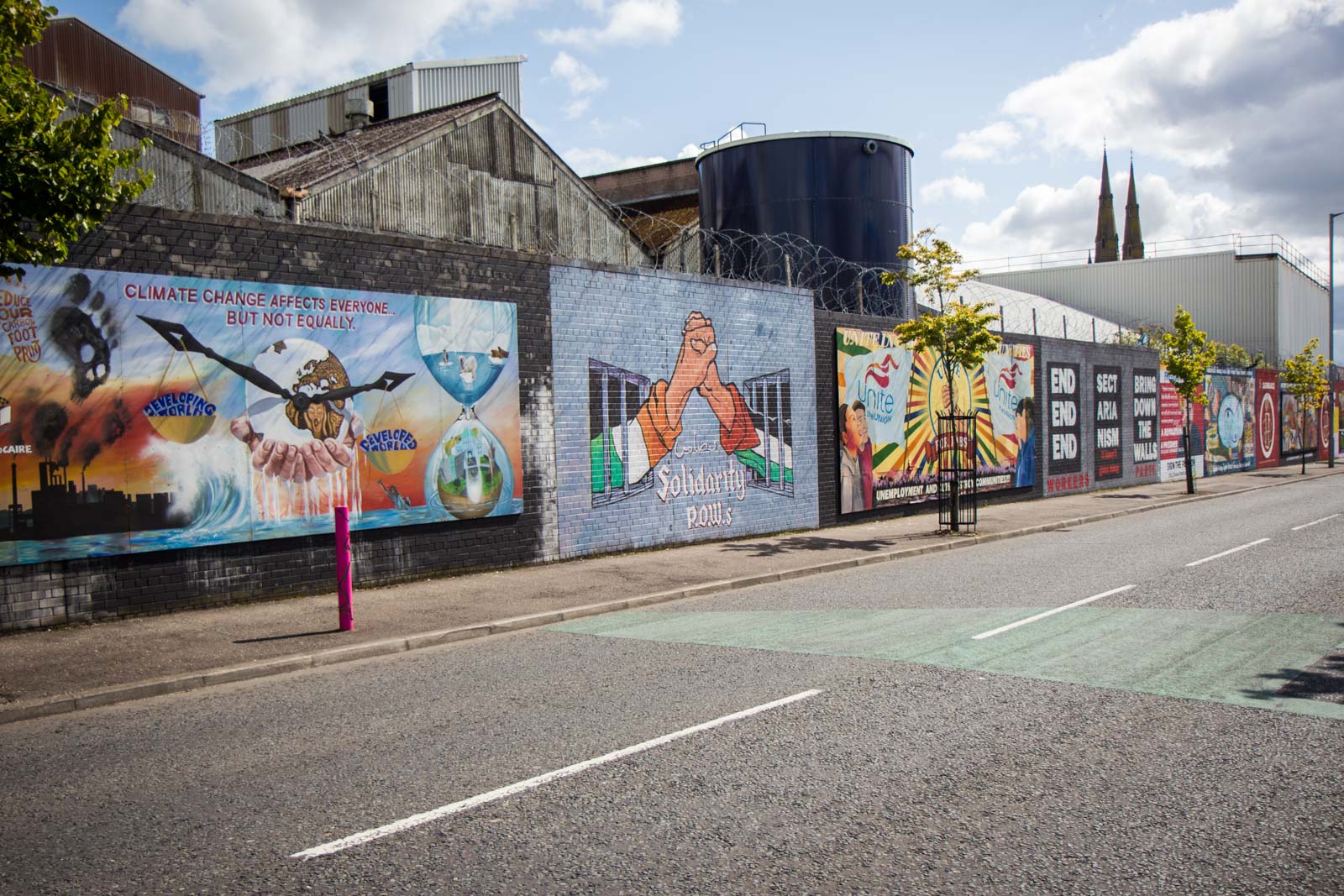 Worse off than the Republic is Northern Ireland. RoI's GDP growth rate is 4.7% (which is great!) – the UK's is only 1.4%. And Northern Ireland is one of the poorest regions of Britain already. Suggested, is the possibility of European firms moving from Belfast etc. to the Republic, or another country, embellishing these unsavoury inequalities.
Uma Mullahy wrote a convincing article in the Irish Times that a lack of self-examination has fuelled a Brexit inciting interiority- and superiority-complex amongst the British. Fintan O'Toole, another respected Irish columnist, has suggested that Britain's 'paranoid fantasy' (which lies – in his humble opinion – behind the Brexit vote)' stems from its psychological obsession with its history of not-being-invaded in either World War.
Such a grandiose sense of self-worth on Britain's behalf (demonstrated in one dimension in the national history curriculum) has left the British public with a skewed sense of their place in the world. Thus, we vote to get rid of the EU because we think we can 'go it alone' with ease. Ireland's example, the country's overt memorialisation of its troubled past and present, has led to an appreciation of the peaceful and cooperative intentions of the EU. 77% of the Irish are optimistic about the EU's future compared to the EU average of 56%. 82% of Irish actually feel like they are citizens of the EU. For the UK, the number was 54%.
These statistics point to the Irish public's consciousness of political actualities, as a result of history lessons. Caitlyn, in a pub in Cork, told me of her daughter's Gaelic fluency. Fluency isn't the norm, but the language is compulsory in schools. Across the Republic, road signs, pub names and even train announcements are in Gaelic as well as English. Everyone knows some of the ancient language. This is just one other sense in which Ireland's history drapes the landscape.
https://twitter.com/IRLPatricia/status/1069508993939320834
Of course, it may be less complicated to 'remember' if you are a victim of colonisation, rather than the perpetrator. But that's no excuse not to do so.  And without a fuller and more reasonable perspective of British history, our country will surely continue to make ill-informed, self-aggrandising decisions such as voting for Brexit.
Lucy Kenningham is a recent graduate of the University of Manchester with a BA degree in English Literature. Originally from South London, she now lives and works in (South) Manchester. Her interests include philosophy, gender and international affairs. She co-founded and -edited the young person's political and cultural magazine, Scuffle, from 2014-16.