City vs Chelsea
A possible chip in the armour could have been found on 8th December at Stamford Bridge, as Chelsea faced Premier league champions Manchester City. A game that had anyone who's not a City fan feeling very elated and joyful due only to the result. It's become a formality under Pep Guardiola's City to expect a win before the game even kicks off. They possess a sort of aura that makes teams seem very fearful off them and rather than play their own, the football teams play in a manner of damaged limitations as they're bound to score-  its just a matter of how many really. Now, their unbeaten Premier League run – which dates back to April – is broken.
With a first-half domination, City, through possession and shots, failed to be ruthless in their conversions in front of goal. Chances came to Raheem Sterling and Leroy Sane but neither were able to produce the final products. This game definitely wasn't a highlight for Manchester City, they played a t their usual best for the first 44 mins with what seemed to be talent bursting out of their seams, but for the first time in a while, they really struggled to get a goal. To top it off, at the last minute of the first half, Chelsea produced a quick goal against run of play from Kante by an Eden Hazard assist. This must have felt like a dagger to the heart for City. Hazard in the box dribbled the ball carefully before pulling it back into the open space missing quite a few players allowing N'Golo Kante to run into the centre box and smash it with his right foot into the roof of the net, it was a difficult goal for Ederson to save.
Kante this season has played in a new position that he's not known well for especially for the skill set and technical ability he possess, but Sarri's tactic to play him in a more advanced manner paid off in this game.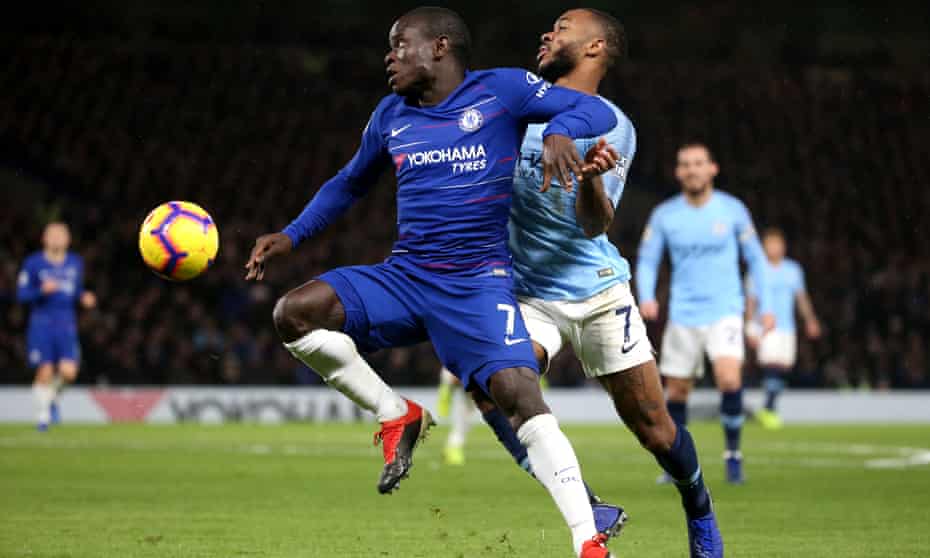 As the second half went on, Chelsea gathered more confidence in their plays and momentum was on their side. City, even conceded a corner a goal from David Luiz in the 78th minute came – a light touch header that went into the far right corner by bouncing off the bar into the net, coming from another Eden Hazard assist. At first glance you wouldn't make much of the goal and still would have thought that City were in the game to pull one back to at least salvage a point but when you could see the side net ripple you could well and truly tell the game was over, as all Chelsea had to do was sit back and shut up shop for the remainder of the game. Goals from unlikely candidates in Kante and Luiz gave Sarri his first ever win over Pep Guardiola. This now means Liverpool are currently sitting on top of the Premier League table with one point ahead of City. Liverpool are now also the only unbeaten side in the Premier League.
Pep Guardiola did signify that his team played exceptionally well and anyone who doesn't think so didn't watch the game. However it is evident that City missed Aguero's killer finishing which has helped them out quite a few times over the calendar year. This defeat will most likely not set Manchester City back and will definitely regroup for their next game.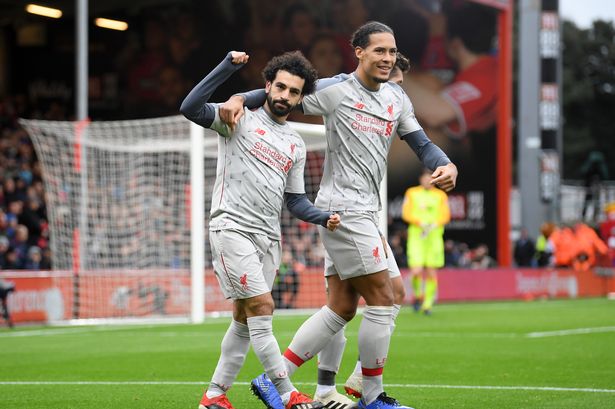 Title Race Starting To Open Up?
With City suffering a defeat in the first half of the Premier League campaign what does this mean for other teams in the league?
Well Liverpool who have been grinding out results seemed to have gained some form with their 4-0 win over Bournemouth with a hat trick from Mohammed Salah. Is this season the season that Liverpool win their first ever Premier League trophy?
Tottenham are also in contention of being able to win the league but being 5 points behind the juggernaut that is Manchester City might prove to be too much for them.
This loss could have been a new fuel source that City needed to be even more motivated to win their second consecutive title.