On today's Holocaust Memorial Day, we can remember so many incredible and heart-breaking stories from across Europe of suffering, brutality and liberation. Some of those who were saved from the horrors of the Nazi concentration camps were thousands of Jewish children who made their homes in Britain.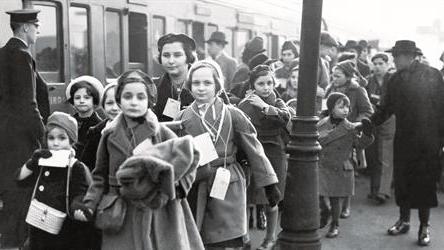 In 1939, the Kindertransport program gave homes to nearly 10,000 mostly Jewish children in the months before the start of World War II as Hitler rose to power. Unaccompanied children travelled hundreds of miles away from home, boarding trains and boats to England to stay with families of strangers all over the UK. Some, of course, would eventually become the only surviving members of their families.
When I was 18, I travelled to Poland and walked beneath the iron sign reading 'Arbeit macht frei' – work sets you free – to see the horrors of Auschwitz-Birkenau and hear the story of a Holocaust survivor who had been only a child when they themselves had been imprisoned at the death camp. Displays of piles of every-day objects is the visual that stays with me. Hundreds of thousands of pairs of glasses, razors, suitcases and even hair piled up confronted you. Where there is such silent absence of life, their inanimate-ness shouted with humanity through the glass.
Perhaps people don't know much about the Jewish faith. Perhaps they don't know what's in the Torah or what the Shabat is. I know I don't. But you know possibly your dad, your grandad, your brother uses a razor to shave each day and possibly glasses to read. You know they hold these objects in their hands, an extension of their humanity. I remember being unable to stop myself crying when I saw a tobacco tin that looked exactly like my great uncles, that I have kept since his death. I understood and felt a connection to an anonymous person who owned a similar object some 75+ years ago. I could never imagine what it was to die in circumstances he had, but imagining their fingers rolling a cigarette in exactly the same way haunted me.
Similarly, it is really hard to understand what a person currently trying to seek asylum and claim refugee status is experiencing. But what each of us can understand in some way shape or form is the idea of family – whether by blood or by choice – people you are connected to and share your life with.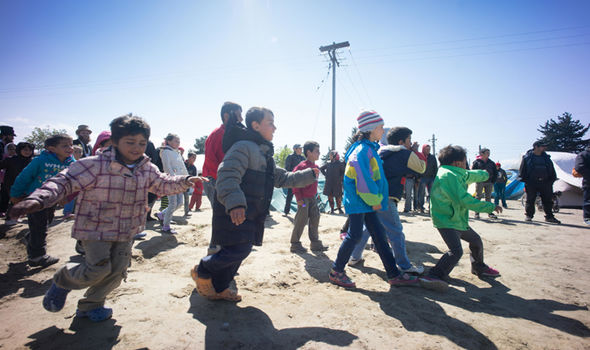 Last week, after years of agonizing by the government and campaigning by Lord Alf Dubs, a Labour peer was himself a Kindertransport child in 1939, the House of Lords passed amendments to the Brexit Withdrawal bill that enshrines the UK's exit from the European Union into law. They voted to restore the safeguards for unaccompanied children 300 to 220.
However the very next day, the government overturned the decision to block the amendment from Brexit legislation, meaning protections and rights to reunification for these children was taken out of legislation completely. Some of the worlds most vulnerable children will now have no access to one of the last legal routes to safety, stuck in dire conditions they could have escaped. In just 9 months from 1938-9, Britons took in close to 10,000 unaccompanied children after a plea to then prime minister Neville Chamberlain by Jewish and British leaders. The legislation was passed almost at once.
Hannah Green, a field manager in the Greek islands for Help Refugees states there are an estimated 2000 refugee children across Europe that have family in the UK. At the end of 2018, it was revealed only 220 children in total had been transferred to the UK, even lower than the government limit of 480 down from the 3000 resettlements originally called for. This is lower even than the estimated 300 children that have died attempting to cross the Mediterranean in 2017.
Current UK law allows adult refugees to sponsor immediate family members to join them to rebuild their lives together. Child refugees however cannot. In 2018, MP's across the political spectrum voted overwhelmingly to make changes to these rules. However, the government has been blocking and delaying these changes citing the "pull factor theory", arguing that permitting children to sponsor immediate family members could result in putting more at risk, as they are encouraged to make the hazardous journey, despite lack of real evidence of this in action.
Maurice Wren, Chief Executive of Refugee Council described reunification as "Indisputably in [refugee children's] best interests" and the government's choice to keep them apart as "inhumane".
'Without My Family', a report commissioned by Amnesty International UK, Refugee Council and Save the Children details the horrific effects of family separation on these children, on top of the trauma of fleeing from war, torture and imprisonment and the journey itself. Habib, who's first-hand testimony was included in the report, has been separated from his family for three years after fleeing torture and imprisonment in Sudan and Libya at just 15. He stated "Being without your family, it is like you have a body without a soul."
The government counters these claims of inhumanity by assuring protecting child refugee rights will be a top priority after Brexit and will be a part of many fundamental changes with their Immigration bill. Including it in the Brexit withdrawal bill apparently would tie their hands in EU negotiations. There seems to be no justification for actively choosing to weaken these fundamental protections, if it is something you supposedly support? The idea is not novel or radical; it is an entitlement in article 10 of the EU Directive on Family Reunion. The UK however, along with Denmark, was the only EU country that did not opt-in to the clause.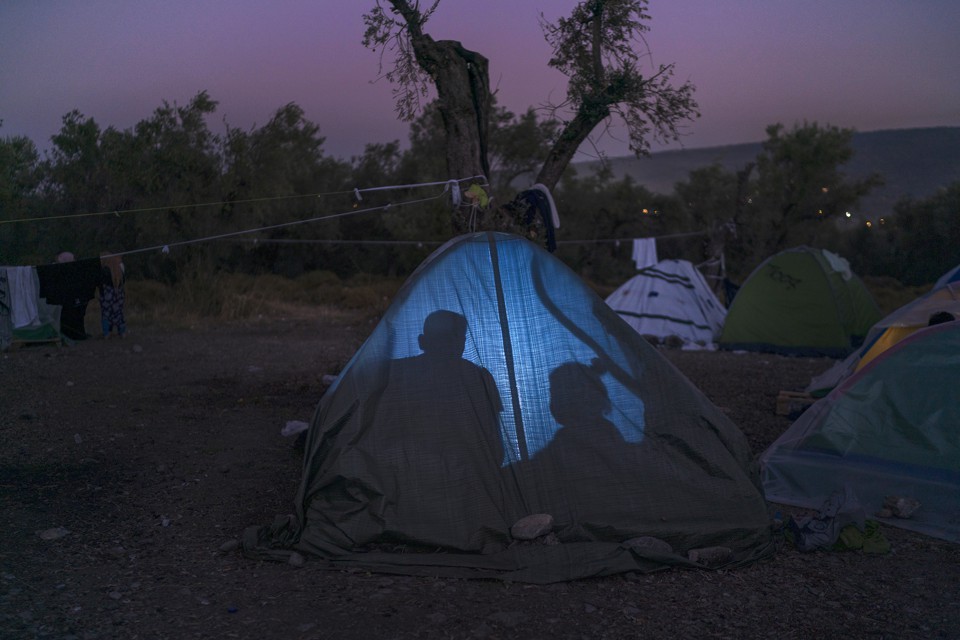 Properly understanding what is it to be a refugee and flee from a war-torn environment is almost impossible for the vast majority of British people. The refugee status that is so important can also other them, separating them apart from people as a whole. Humanising these people's stories are so important, to see them as what they are; people and families just like yours.
Without safe legal routes, these children are much more likely to fall directly into the hands of smugglers and traffickers and will only serve to further inflame the right-wing 'us v. them' narrative. The context now compared to 1939 is very different. With one-fifth of the UK population now in poverty, including four million children in the UK, right-wing commentators will use it to pit these innocent children living below the poverty line, with refugee children displaced and desperate all across Europe. In 1939, the common enemy was the surging power of Nazi Germany, a simple story of standing up to evil.
In 2020, our common enemy is not and cannot be the refugee, especially not a child. It is so easy to see this issue as abstract, a product of people's plight being refracted through political partisanship. But I think back to the razor and the glasses. The tobacco tins of my great uncle, and of Auschwitz and the very different stories they tell of the men that owned them. Without any words, there is a collective story that we must tell, or promote the words of others to tell it themselves. With important debates on immigration policy coming in spring, they are needed now more than ever.
There are so many incredible charities doing frontline work to help make the lives of people trapped in refugee camps that little bit easier to bear. Supporting them in some small way is something tangible everyone can do. I have been running a marathon across the month of January (not all at once!) in aid of Phone Credit for Refugees, an incredible organisation started merely from a Facebook group by James Pearce in 2016.
Strangers from all across the world give small donations which are directly allocated to people who need them to find local information and legal advice, translate languages, use maps and let their family and friends know they're alive. The group has so far given over 30,000 top ups. People from all walks of life interact on the page often with thank you messages posted to let fellow strangers how much difference a £10 top-up has made and knowing that someone, somewhere, cares. This is true humanity in action, empowering and connecting people just purely because they are human. You can find out more about them and their work here.