A quick look at what led up to President Donald Trump's impeachment trial, and the effects it could have on people and politics, no matter the results.
The case of Donald Trump's impeachment has already made history, even if it has not reached its conclusion. The House Judiciary Committee, a branch of the United States' government, impeached the President of the United last month, on December 18. They did so on two charges – abuse of power and obstruction.
Impeachment is a "charge of misconduct made against the holder of a public office." This process has a few stages, and The House recently reached its final stage, called the engrossment, when Speaker of the House Nancy Pelosi, signed the resolution required to deliver the articles of impeachment against Trump. These articles are legal documents, and Trump's trial will take place in the Senate next week.
The Democratic party hold the House, but the Senate is currently a Republican majority, sparking arguments that impeachment may be less likely. The US governmental system is designed to keep "checks and balances", ensuring every part of the government can be held accountable.
According to The Guardian, Pelosi spoke at the said: "Today, we will make history. When the managers walk down the hall, we will cross a threshold in history. Delivering articles of impeachment against the president of the United States for abuse of power and obstruction of the House."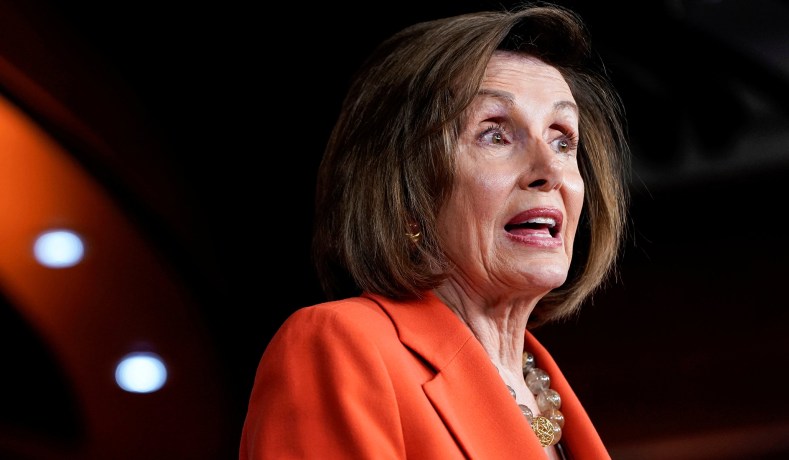 Trump is the third US president in history to be impeached –  the first was President Andrew Johnson who was impeached in 1868 for "undermining the cause of racial equality." He pardoned confederate leaders, and vetoed civil rights legislation. The second was President Bill Clinton impeachment articles were brought against him in 1998, for perjury and obstruction of justice.
What is Trump getting impeached for?
AP News reports that Trump is accused of pressuring Ukraine to investigate Joe Biden – his Democratic rival, and used military aid to the country as leverage. He has also been charged with obstructing Congress' probe into the situation. The Government Accountability office also reportedly said that the White House violated federal law in withholding the security assistance to Ukraine to gain electoral advantage.
What are the possible outcomes?
Recent news has, expectedly focused on how the impeachment could shape American politics and the effect on Trump himself. This is important – Trump is arguably one of the most vocal presidents in history, especially on social media. Trump is an extremely popular President in America, despite being accused of sexism, racism and other discriminatory behaviour – however his approval rating has remained steady around 43%. This is generally less popular than other presidents at this stage, but considering the circumstances does not evidence a big drop.
If Trump is impeached, it could certainly have an impact on the trust of the people – even here in the UK, a key finding of a study by British Social Attitudes stated: "In truth, Britain has never had much trust in politicians and the political process, but trust has fall further over the last 30 years."
Furthermore, this impeachment trial, no matter its conclusion, has already revealed the division in American politics with hashtags such as #Russiahoax being thrown around by political figures in reference to the meddling by Russia in the 2016 election. If Trump is not removed from the office of President of the United States, the proceedings could simply serve to further Trump's claims against the Democratic party and, what he calls, the "fake news media." Constitutional lawyer and US Senator Josh Hawley took to twitter to express his thoughts. Senate Republicans have also showed support for Trump on social media.
Whilst Trump's impeachment had to have come on the basis of his morality and actions being questioned – it is absolutely possible that his very trial could cause the American public to mistrust the entire political system. This will certainly impact Trump's election campaign in the future, but it is difficult to judge whether it will have a negative or positive impact.
What's happening next?
The current leaders of the Senate are Republican majority leader Mitch McConnell and Democratic minority leader Chuck Schumer. McConnell has effectively shown his support for Trump by stating that he wants the trial to go ahead with "unprecedented speed". Over 13 hours on the first day of trial, senators rejected 11 amendments to bring forward documents and witnesses. Voting along party lines, Republicans pushed through all trial rules for how it would be conducted, with each side having three days to make their case. House Judiciary chair Jerrold Nadler, one of the impeachment managers, accused Republicans of "voting for a coverup" by rejecting attempts to acquire more evidence. Democrats hopes for a fairer trial, and for Republicans to divorce themselves from their leader and rise above party have been dealt a big blow.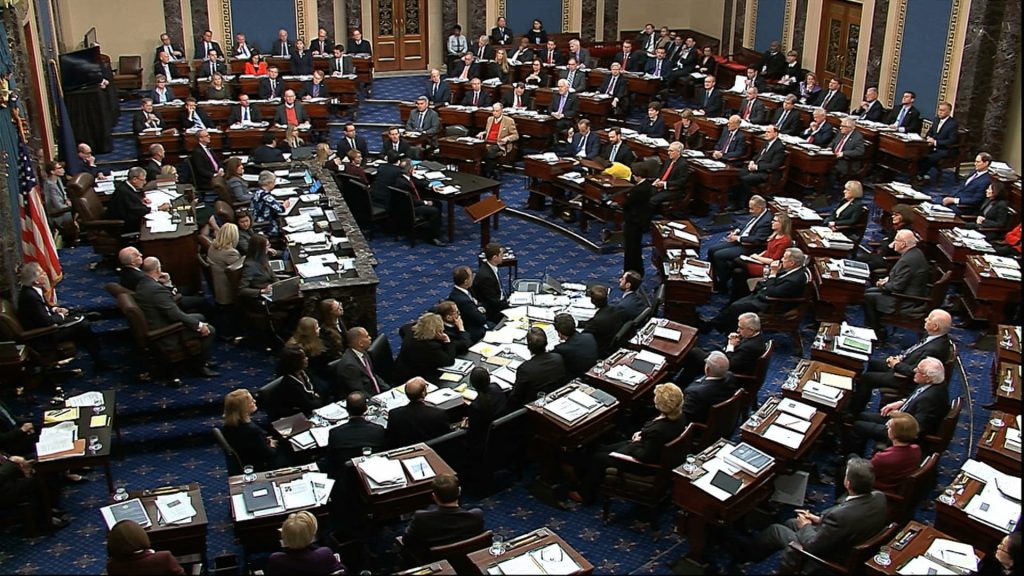 Trump's lawyers had previously called the proceedings an "affront to the constitution" and "invalid", as he has not broken a particular law. However, constitutional experts have said this interpretation of "high crimes and misdemeanors" is wrong at a previous impeachment inquiry hearing with four legal scholars. All three witnesses that were called by the Democratic party testified that Trump's interactions with Ukraine constituted clear impeachable offenses. The trial will continue on Wednesday 1pm ET, when the House will make it's case.
As this trial unfolds, hard questions are raised – with Trump's team working so hard to prevent witness testimony, and utilising social media to rally the public – is President Trump simply an innocent man, or does he have something to hide?