Two years ago, on 14th June 2017 just before 1 am, a fire started in the Grenfell Tower in North Kensington. The fire wasn't declared extinguished until the 16th June where the official death toll had reached 72. Survivors claim that there are still more people unaccounted for. We all remember the terrible scenes that unfolded as firefighters tried to tackle the blaze.
We also had questions. How could this happen? Who was responsible? Can we prevent this from happening again?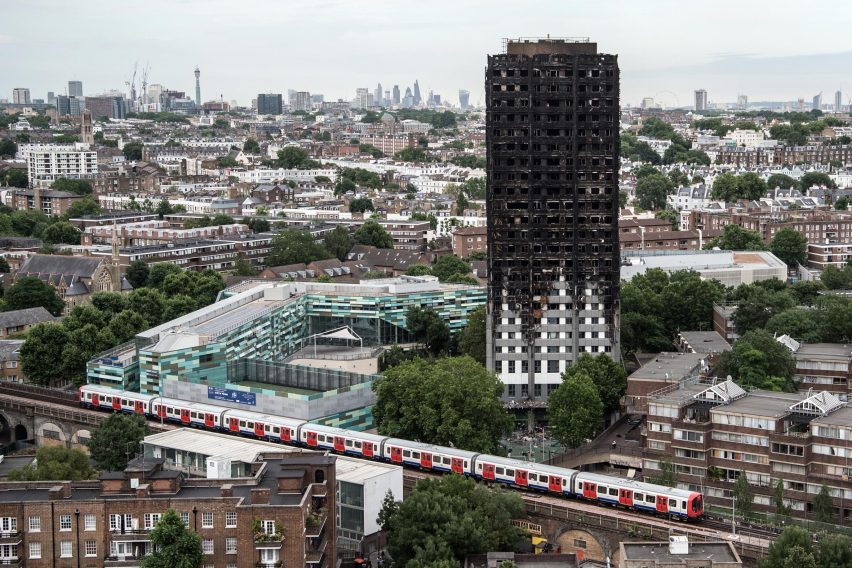 As the days went on more information was released; including the fact that Grenfell was clad in a material that exacerbated the fire; that residents' groups had raised concerns about the building's safety prior to the fire but were unable to convince the management to look into them; and that other towers around the UK were clad in the same dangerous material.
The residents were angry, frustrated and scared. Now, two years later, they still have questions. There are some who have yet to be rehomed, the inquiry has dragged on with few answers and, worst of all, no-one has been brought to account. The action group, Grenfell United, listed five simple demands for the government: justice for those who lost their lives, ensuring safe homes for everyone, a change in culture towards those in social housing, improve the wellbeing of residents, to create a memorial for those who died.
None of these demands have been met.
Meanwhile, in cities across the UK, other tenants are locked in an ongoing legal battle over who is responsible for the dangerous cladding that was found on their residential buildings. In Manchester a number of towers were found to use aluminium composite material (ACM) cladding – the same material used on Grenfell Tower.
And worst of all, residents are being asked to foot the bill for the replacement works. I spoke to Fran, a representative from Manchester Cladiators – the residents group created to battle these bills. She described the horror of residents who discovered they had bought homes in a building which wasn't safe.
"The government instructed the British Research Establishment (BRE) to test the cladding that was used on Grenfell," she said. "They then found the same material had been used across the UK, including on our homes in Manchester."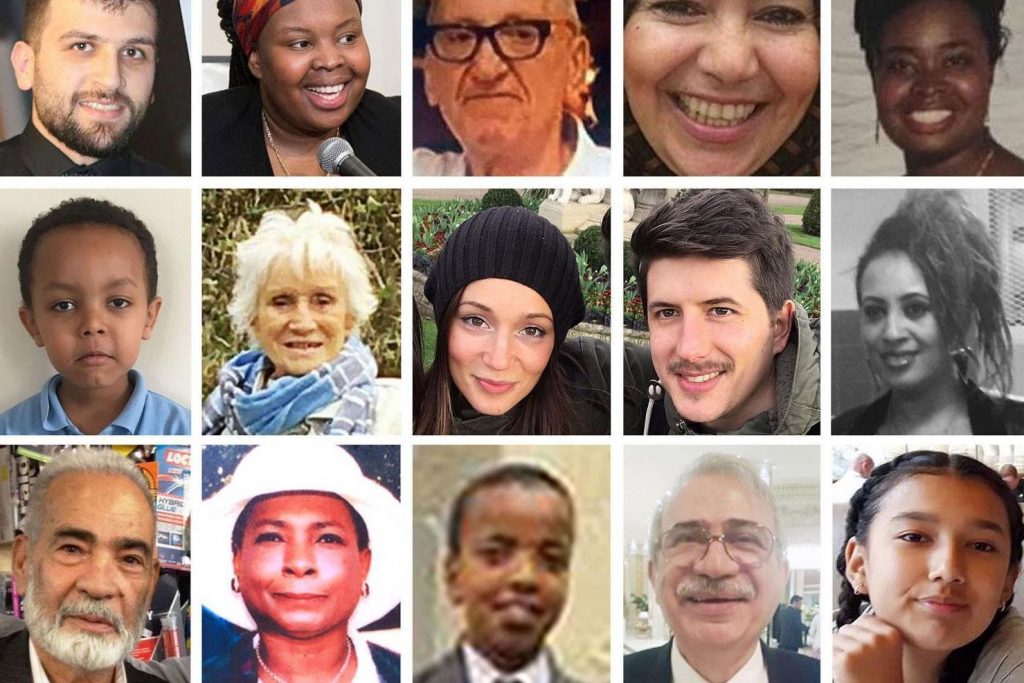 As if this discovery wasn't bad enough, the building's management company then called a meeting where they told residents that the freeholder would be taking them to a tribunal, to force them to pay for the cladding removal and replacement. The bills were huge – £10,000 per person – which the freeholder said fell within the remit of the tenant's service charge.
Feeling like they were being used, the residents attended the tribunal – which was held on the first anniversary of the Grenfell Fire.
"We are in contact with Grenfell United and supporting each other. The tribunal was very stressful and emotional, because the media was full of scenes commemorating Grenfell. Meanwhile we were trying to make our building safe, said Fran.
The government's reaction left residents frustrated and angry. Their local MPs would dismiss concerns and James Brokenshire (Secretary of State for Housing) delayed meeting with them for months. Eventually, they were able to persuade Manchester Council to set up a meeting between the groups and it was agreed that residents in some buildings would not have to pay for the necessary work. The developer was also instructed to pay any costs the residents had incurred to date – including legal fees.
But victory for some does not mean victory for all. Other buildings in Manchester are still battling against the bills. Skyline Central in Manchester's Northern Quarter recently received an updated bill for £2.2million. Their building contains HPL (high pressure laminate) cladding, which is currently being investigated as having the potential to be as deadly as the Grenfell Fire.
Residents in Skyline Central are facing bills of approximately £25,000 each. Meanwhile, the social housing tenants who survived Grenfell are still being stuck in temporary accommodation. The government is digging its heels in and gambling with people's lives.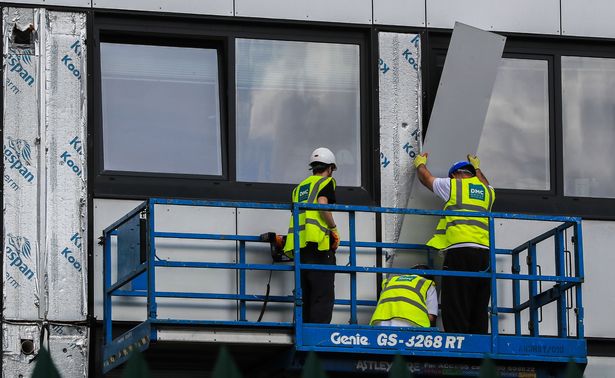 Multimillion pound building and development companies with huge turnovers are skipping out on these bills and leaving residents to foot the extortionate bills. New housing is being built without a real picture of the scale of these building regulation failures. The government needs to crack down or to create a ring fenced fund for replacing cladding and dangerous building structures on both new and existing buildings.
Today, Grenfell United protested against the government's lack of action in regards to survivors, building safety and housing regulation by projecting messages on buildings it says are dangerous. Buildings in Salford, Newcastle and London were displayed with messages highlighting the lack of sprinklers, dangerous cladding and fire doors that are unfit for purpose.
It seems that the development companies know that there is little government oversight. It was only through tireless campaigning and the intervention of Manchester City Council that residents in the Green Quarter achieved justice. Sadly for the residents of Grenfell, justice still seems a long way off.