Glastonbury is the land of promise. With its vast 900 acre site, population of around 200,000, and endless hidden treasures, once you've overcome the queues and are finally through the gates, anything feels possible. We've all heard the stories, from the history of its £1 ticketed beginnings, to the legendary David Bowie headliner slot in 2000, or the tales from those who survived the unrelenting rain in 1997; there is something sacred about the festival that ensnares the masses and brings them back year on year whatever the line up, rain or shine.
For 2019, the year before the festival's 50th celebrations, the site was graced with the latter. Baking sunshine- the hottest on record, towered over the mini-state for the weekend's entirety. Any place else shade would have been a necessity, but not at Glastonbury. Revellers powered through, turning out in their thousands to support Kylie Minogue's Sunday legend slot as she cried out "I've never seen so many people in my life". Its a special place, one that should be made the most of, and the crowd know it.
So much more than a festival, Glastonbury is a cultural and political landmark. A place where a 25-year old black grime artist can front the Pyramid wearing a Banksy designed grey-scale Union Jack stab proof vest and urge his supporters to cry out "Fuck Boris" on mass. Stormzy's set was iconic, and not just because of his status as the first black British male headlining artist, with dynamic personality and charisma he bulldozed the stage with a lesson on what it means to be black in Britain. As ten-year old Princess K stood out in her orange tracksuit, dancing for her life among a sea of boys in black tracksuits and bikes, the Pyramid was given a tiny insight into the everyday of a London council estate.
Yet, while the roars from the crowd were evident, Princess K's brilliance has since been overshadowed by Alex Mann, a 15-year old who was picked from the crowd during Dave's Other Stage set to perform with him in the song 'Thiago Silva'. "He's wearing a Thiago Silva shirt, let's take a chance on him" Dave announced, and Alex followed with an impressive display. Heaped with praise from Piers Morgan in the aftermath, as well as a clothing deal with boohooMAN, the teenager has become a viral sensation. This is unsettling, not just when compared with the lukewarm response Princess K's performance received, but also in the wider societal context. The praise from Morgan in particular, who has made a habit out of criticising black British culture, is hypocrisy on a monumental scale.
It's a sad representation of 21st century British discourse when a talented but amateur white male can gain 10 times the amount of traction than a black girl performing her profession at the top of her game, but its not unexpected – even at Glastonbury. In its most musically diverse year to date, the festival's crowd was still overwhelmingly white and inclusion had not spread to the likes of the Left Field speakers or stall venders of the festival. Steps are being taken, with Emily Eavis' diversity pledge to follow a 50:50 gender ratio, but the fact remains that 8 in 10 headliners since 2007 have been male and you can still count the number of non-white headliners on one hand.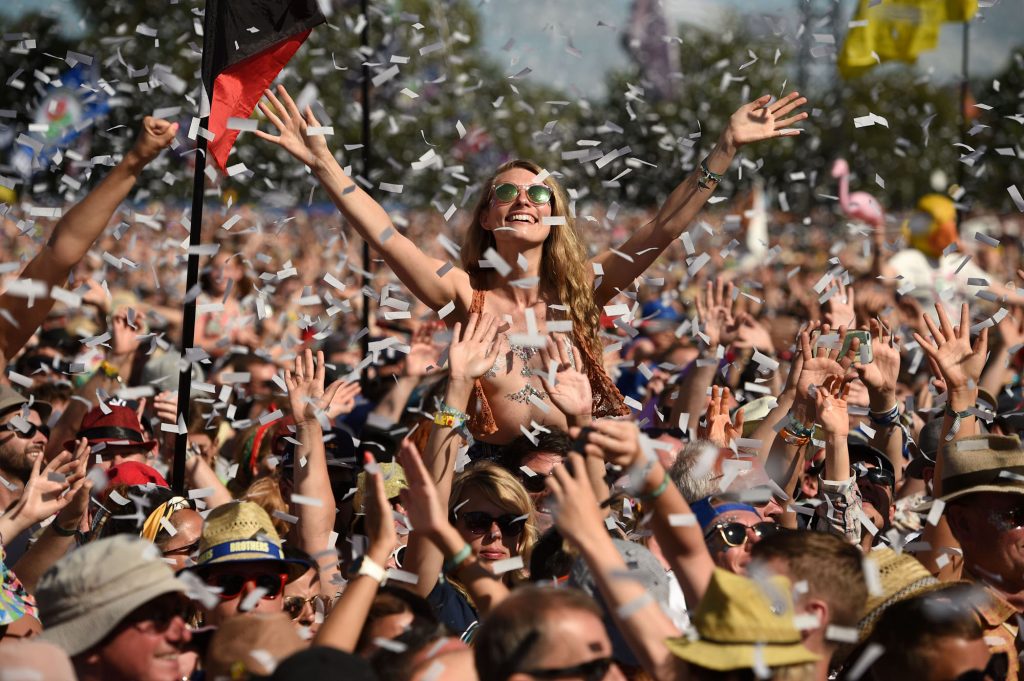 Glastonbury is a British musical institution and its only right that it should reflect all in society that sing its praises. It's the people's festival, and if you've been you'll understand its power to unite, as Stormzy announced to the crowd in his set, "Glasto, it's only the f****** beginning". If any place can embrace diversity in all its forms Glastonbury can, and Stormzy has paved the way for history to continue.