Does it feel like a struggle dividing your attention between the Women's World Cup, the Cricket World Cup, African Cup of Nations and not to mention Wimbledon which started this week? As much as we enjoy the entertainment, is it starting to feel a bit much?
A Women's World Cup to Remember
With the Women's World cup already reaching its latter stages of the tournament with plenty of goals, goalkeeping mishaps and VAR controversy, 36 teams are now down to 2 – USA and Netherlands!
A year later and England face the same semi-final heartbreak, this time at the hands of our long time allies and annoying cousins, USA, losing 2-1 with a game that left the England Lioness' heartbroken. They put everything out on the field, dominating possession and recording more shots on target than USA before going 1-0 down. They pulled 1 back before half time through a clinical Ellen White finish, but it proved not enough.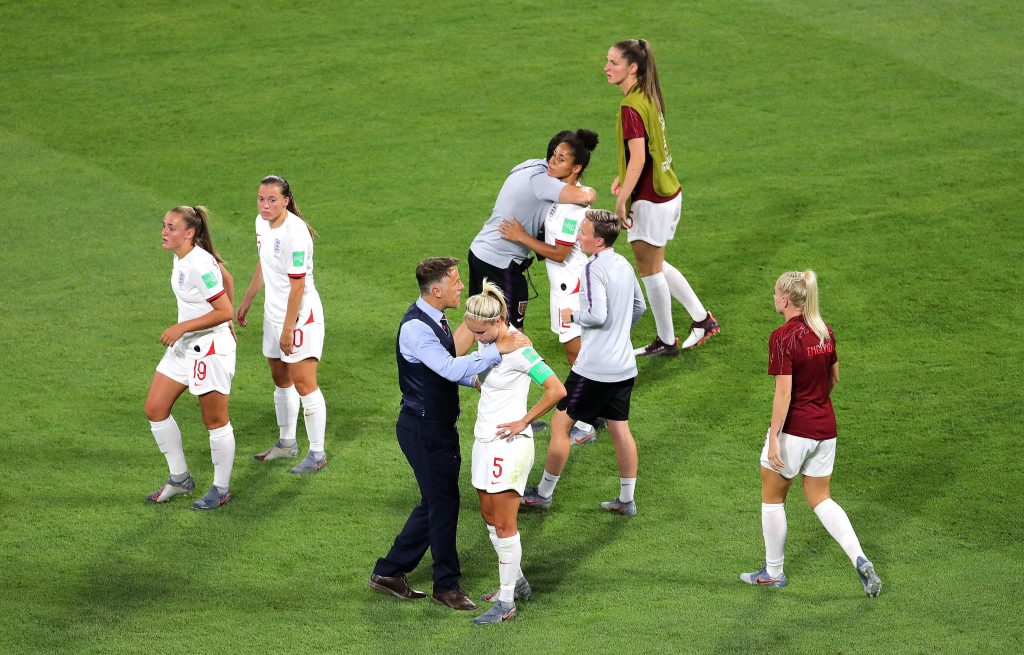 It was Alex Morgan, America's superstar that sealed the deal for the best team in Women's football in the end with a tea sipping celebration that caught some controversy.
There was already a bit of controversy surrounding the game England vs USA game, with what seemed like a member of the USA camp being in the vicinity of the England hotel whilst they were training. Former Manchester United and Everton player now coach of the Three Lionesses stated that it wasn't proper 'etiquette' but it will have no bearing on the game. Indeed it didn't.
The Netherlands managed to beat Sweden in extra time with a 99th minute goal from Jackie Groenen with a nice placed shot into the side netting past the Swedish goalkeeper to put the Leeuwinnen in a World Cup Final. The Leeuwinnen by every metric seemed the better team but just couldn't finish in the 90 minutes but in the end it didn't matter, now they face an uphill task of beating the USA on Sundays final.
We've seen some amazing matches so far with Italy beating Women's World Cup debutantes, Jamaica, 5-0 and the USA scoring a whopping 13 goals against Thailand in the group stages – a World Cup record.
Individual records are being broken by players all over of the tournament. Likewise, viewing figures have soared comparatively to the last Women's World Cup, with over 10 million watching France's opening match.
A tournament of new records
Brazilian's Marta Viera Da Silva now holds the record for the most goals scored in any World Cup, with 17 goals in 19 matches beating the old holder Miroslav Klose of Germany. Sam Kerr, who's lighting up the footballing world, became the first Australian soccer superstar in respects to money and leads the US National Women's Soccer league in all time goal scoring making her first debut at just 15 years old. Alex Morgan of the Women's USA team has developed into one of the best forwards in the world having a 101 goals in a 163 appearances for her country and to be a stand out player in a team for a spectacular players speaks for itself.

African Cup of Nations
The 32nd African Cup of Nations held in Egypt has also began this summer. The group stages see new teams to look out for in Madagascar who are ranked 103rd in the world, but wasted no time showing their stock in the tournament, beating Nigeria 2-0.
Record Seven time AFCON winners Egypt, Algeria and Morocco are the only teams with a flawless record so far, winning all 3 of their group games. Recent Champions League winner with Liverpool Mohammed Salah and Egyptian player is amongst the 8 players in the competition joint for top goal scorer with 2 goals to his name, but as his team progresses there will definitely be more to add to his tally especially with someone of his calibre.

Nigeria and Egypt are tied favourites to win the whole competition due to the talent of players both countries possess, having more professionals at the top level compared to the rest of the competition.
Cricket World Cup and Murray's Return to SW19
After beating India last week, and holding on to see off New Zealand yesterday, England are really coming into themselves in this Cricket World Cup as they wait to find out if they'll make it to the semi-finals beginning on 9th July 2019.
Meanwhile over at SW19, Andy Murray and Serena Williams have just announced that they'll be teaming up in the Mixed Doubles. With such exciting news though, how can we satisfactorily balance between enjoying this new duo, seeing if England can come out on top in the cricket and watching one of the most thrilling Women's World Cup's for a long time?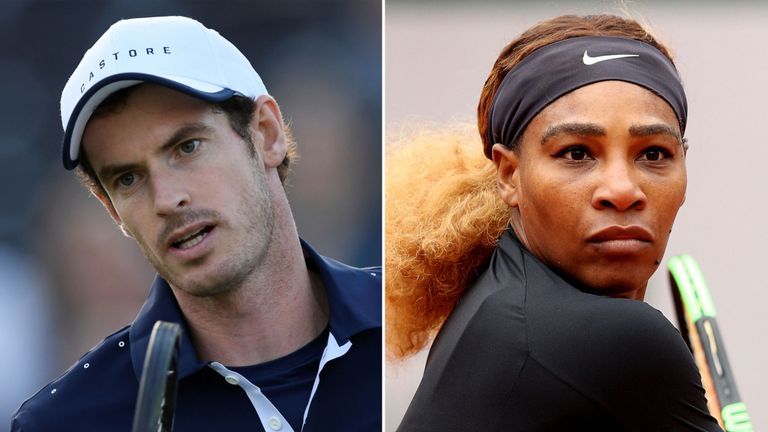 It certainly feels like tournaments galore this summer, and anyone that enjoys multiple sports will be hard pressed to tune into them all. Is it bad planning on the part of sports governing bodies or have we just been blessed with the unbearable burden of too many good options?
It is for certain that a lot of highlight videos will have to be watched to possibly keep up with every sport of interest.
Regardless, this will be a summer to remember for a lot of reasons and as each of these tournaments progress, we eagerly await to see who will emerge victorious!

Stay up to date for more sports related updates on TCS