Tim Shieff has announced "he plans to kill an animal himself", In an interview with "This Morning", on the 15th April.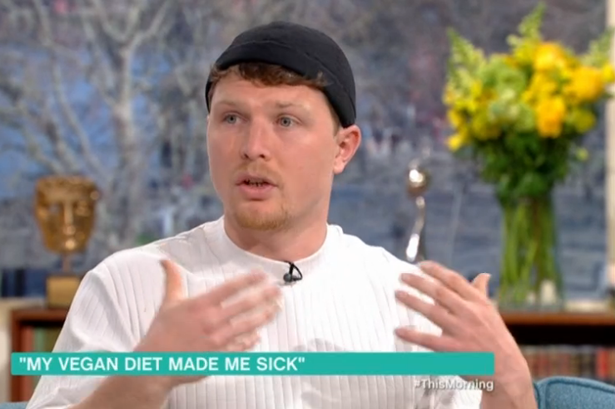 The anti-vegan message he now proposes will continue to split vegan audiences worldwide. He felt his body was "shutting down", suffering from "chronic fatigue" and "mild depression".
Proposing he is in the "avant-garde realm of healing" hoping to "find simple natural solutions".
Shieff and his methods are questionable, from urine drinking to eat raw sweet potatoes and eat only a raw fruit diet. He speaks his truth, but where did it all go downhill for Shieff?
Who is Tim Shieff?
YouTuber and Athlete, Tim Shieff in a YouTube video on 15th March, announced he has left veganism after 6 years. In an honest video, he said it was right to return to eating meat after first turning vegan in 2012.
Timothy Shieff is an English freerunner. He won the Barclaycard World Freerun Championship in 2009 and participated in the television programme MTV's Ultimate Parkour Challenge. He rose to fame with the vegan clothing company ETHCS who also created the popular 'NAGEV' and 'VGANG' designs.T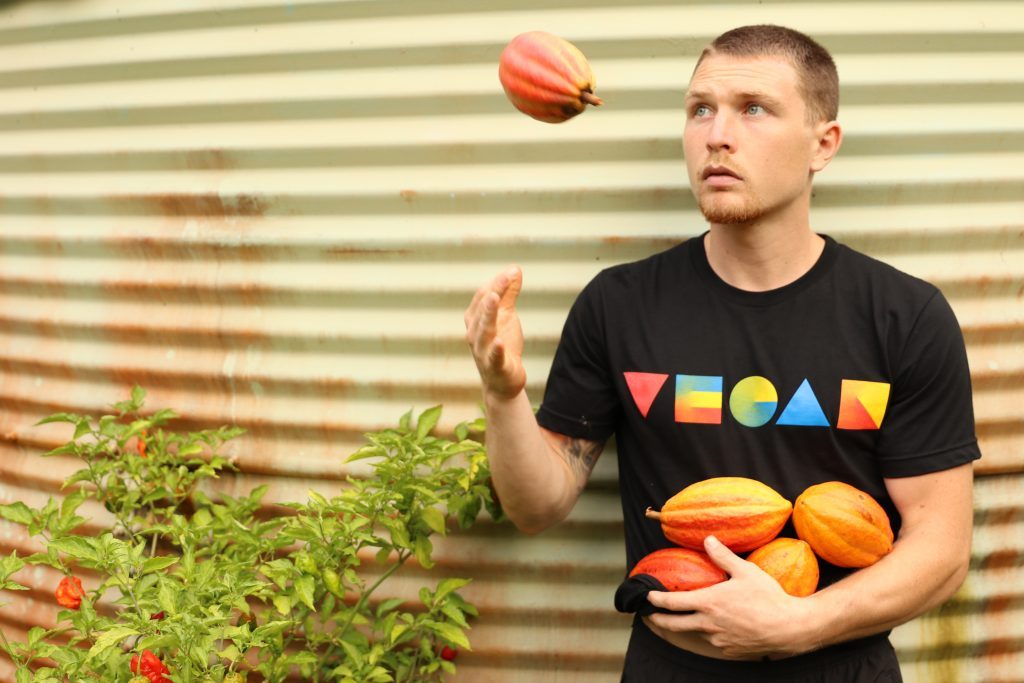 The Beginning Of Tim Shieff's Decline
Tim was experimenting with his diet since he became vegan from junk food, a whole food diet, then he consumed only raw foods, mainly fruits.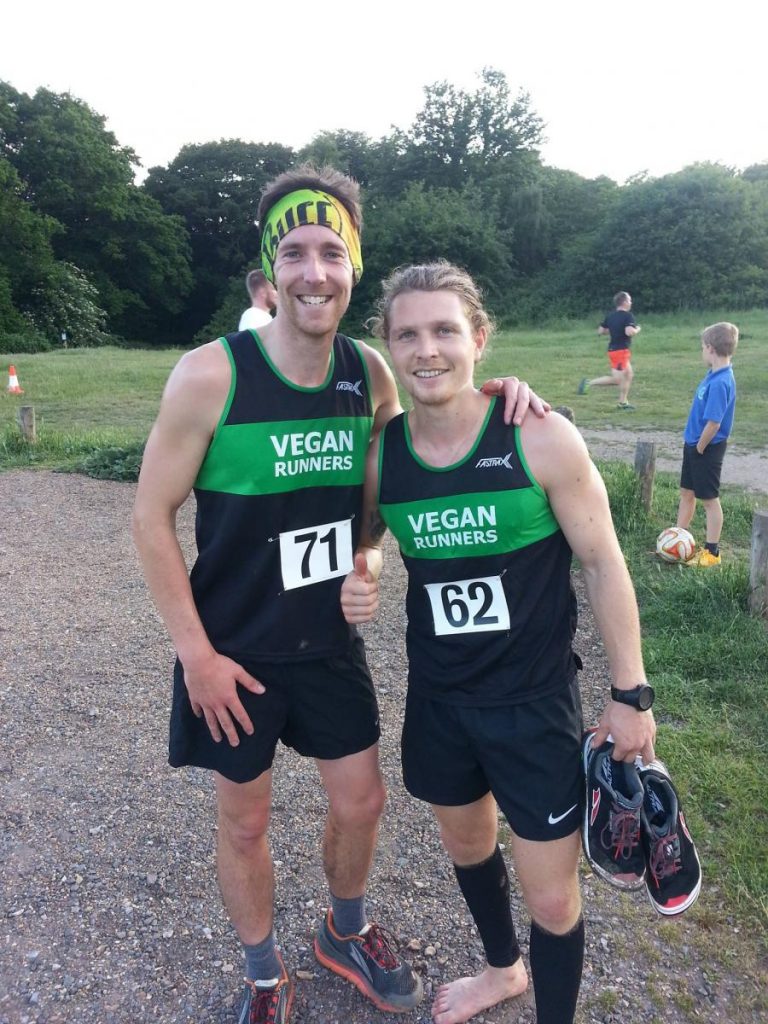 Tim Shieff also drank his own urine for 2 years, which he claimed "has saved him" and "healed him".
Tim went on a 35-day water fast, where he only consumed distilled water, previously he was on what he believed was the "optimal vegan diet", a raw vegan diet. It was originally intended to be 7 days.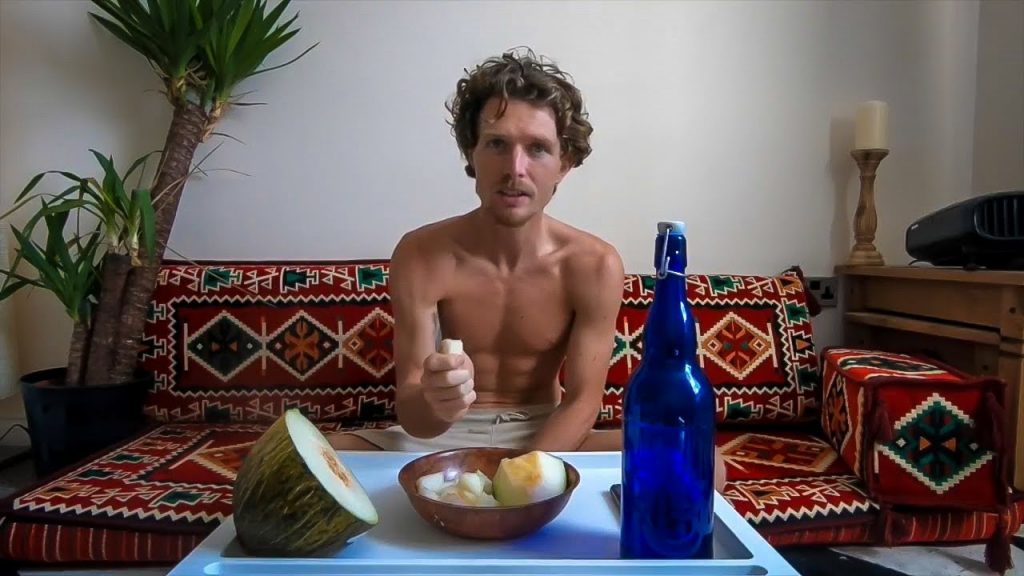 Tim Shieff's departure from veganism has exposed veganism for its radical, extremist far-left sentiments. He has been victim to a barrage of online insults such as "manipulating his vegan audience", and "not thinking of the animals". The vegan moral crusaders have created a massive divide in the community between those who appreciate Tim for his honesty, doing what was right for him compared to those who deem him "selfish" for eating animal products again.
Tish Wonders is another one of the latest stars to leave veganism, alongside other stars such as Tim Shieff a mass exodus of vegan YouTubers have followed.
Tish Wonders with 94k followers on Youtube and 32k followers on Insta announced on the 17th March on her youtube channel, she will be leaving veganism and will be incorporating animal products into her diet.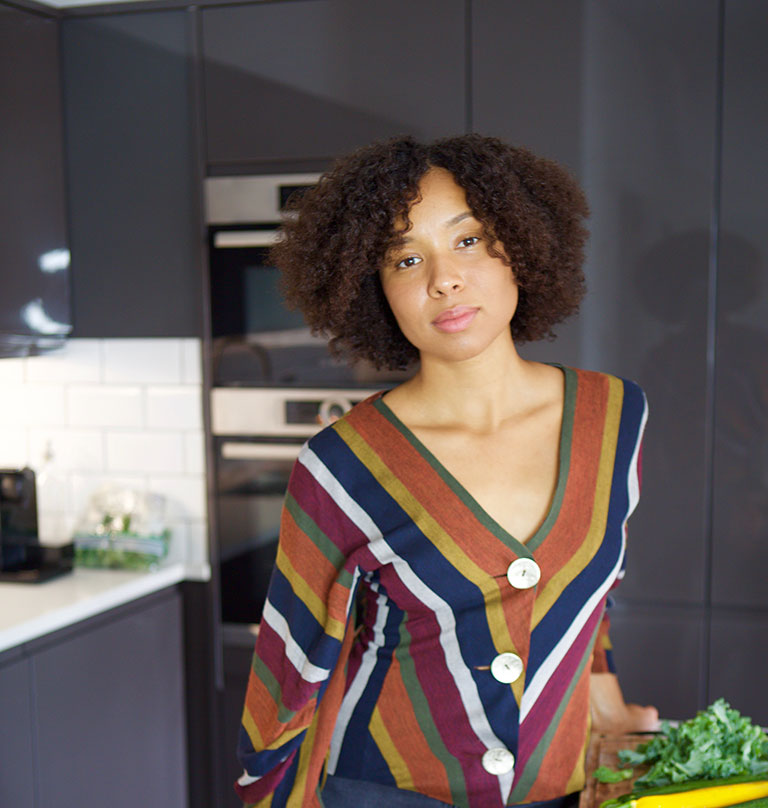 Wonders has released 3 e-books which have also been a hit in the vegan community. The YouTube sensation has been accelerated to vegan stardom, but her decision has split the vegan community. Many have supported her decision to do what is in her best interest, whilst others have immediately unsubscribed and 'cancelled' her as she no longer identifies as a vegan.
This has called veganism into question. Why are so many vegans leaving the movement that is proposed to be the epitome of morality, environmental consciousness and adding to the betterment of society?
Is Veganism As Moral As Vegans Say It is?
In the dominant narrative surrounding veganism, it's one of morality and accountability as we buy meat or animal products. The use of brutal, cruel and very hard-hitting truths.
In the words of Paul Mc Cartney, "If slaughterhouses had glass walls, everyone would be a vegetarian."
Morality does not work in such a linear way; many cultures and environments allow for a greater access to flora and fauna. This has to be brought into the discourse surrounding the political social justice movement that is veganism. Morality in veganism has a tunnel vision that is only extended to the morality of animals and not necessarily to the humans. Veganism, as reported by The Guardian, has grown exponentially by 360% over the last 10 years. This shows the power and cultural, social and political capital veganism has garnered over the years.
Without overstating the far-reaching implications of veganism, the inter-sectional approach of the vegan movement and those who promote it is needed at the human level as well.
Ethiopia heralded as the place where civilization started is being drained of the world's smallest grain Teff, a nutrition powerhouse. Quinoa a new staple in the vegan diet is hurting the Bolivian farmers. Avocado is harming the Chilean and Mexican farmers.
Not everything that glitters vegan is gold. Many enter the diet and lifestyle change without understanding the nutritional implications or the wider implications, even thinking about where bananas, chickpeas and tofu come from as an example. The agricultural impact and more. It is important to come into dietary and political lifestyle changes well informed.
The plethora of food we have access to comes at the cost of those in third world countries. This is due to globalization within the capitalist market that promises a better life and variety for us in the juggernaut West.
Future of Veganism
If we can not classify it as a religion and its community devout followers of the message perhaps it should be a cult of sorts, demonised and denigrated upon exit of the vegan movement.
Balance in light of the issues surrounding veganism is imperative. Tish and Tim made decisions that they needed to make. Both individuals should not face the moral vegan police to add more pressure. If veganism is as loving as it supposed?
Whilst Joey Carbstrong has solidified the notion that veganism transforms lives and morally, emotionally and spiritually incentives people who follows its human doctrines of compassion, and living. It's evident more than a lifestyle choice, but a inherent belief some will argue has been divorced out of our being, by dissaciative capitalist mechanisms.
In conclusion, my belief is that Tim Shieff, alongside Tish Wonders are both brave. Vegans have gone to protesting extremes outside fashion stores such as Moncler and Canada Goose, protests in supermarkets and restaurants, stopping trucks on the way to slaughterhouses, and soaking themselves in blood to rain home the message of animal cruelty. Both Tim and Tish have done something almost outside of the vegan revolutionary parameters. To do what was right by themselves and not the vegan collective identity takes strength more than meat eaters or some vegans could imagine. Tim and Tish have unearthed a dangerously radical vegan community which has been and is continuing to alienate those within it and outside of it.