Saturday saw Manchester City edge past Brighton 1-0 in the first Semi-final, before Watford's scintillating 3-2 comeback victory over Wolves on Sunday. Both teams will now return to Wembley for the FA Cup final on 18th May.
And so, it has all come down to this; Manchester City vs Watford. The oldest cup competition in the world, a process which has involved over 700 teams and started all the way back in July 2018 is now just a game away from being decided for another year. It is a match up that few would have predicted, with Watford's only ever previous appearance in the final coming way back in 1984. Javi Gracia's side were not even expected to make it this year, with Wolves pinned as favourites in their Semi-final clash. Manchester City meanwhile, always seemed likely to be at Wembley come May, but will know that many expect them to already have one hand on this trophy.
Pep 'Quadriola'?
Make no mistake, City were not at their best against Brighton on Saturday afternoon. Yes, they scored a great early goal thanks to a sumptuous pass from Kevin De Bruyne, but Brighton gave a good account of themselves and it was hardly an open and shut case for City. In fact, the Seagulls really should have scored when some last ditch defending from Aymeric Laporte meant that Glenn Murray was somehow unable to turn Shane Duffy's header into the net.
Yet despite this, City made it over the line, meaning they are still chasing the unprecedented 'quadruple' of the League Cup, FA Cup, Premier League and Champions League. A feat that no English team has ever achieved, and no European side since Celtic in 1967. Pep Guardiola has already made clear that he believes winning the quadruple is "almost impossible" and reiterated that fatigue will play a big part in whatever happens next.
This picture will become a little more clear after their midweek Champions League Quarter-final first-leg against Tottenham on Tuesday. City will go into the game knowing that having already secured the League Cup, a place in the FA Cup final and the current title of favourites to win the Premier League they are already well-placed to win some form of treble. If they failed to win the Champions League however, I suspect their Manchester neighbours would have something to say about the level of prestige in this 'treble' when compared with their own from 1999. The FA Cup depends on how City perform on the day; the quadruple will be decided over the next month.
Wolves miss out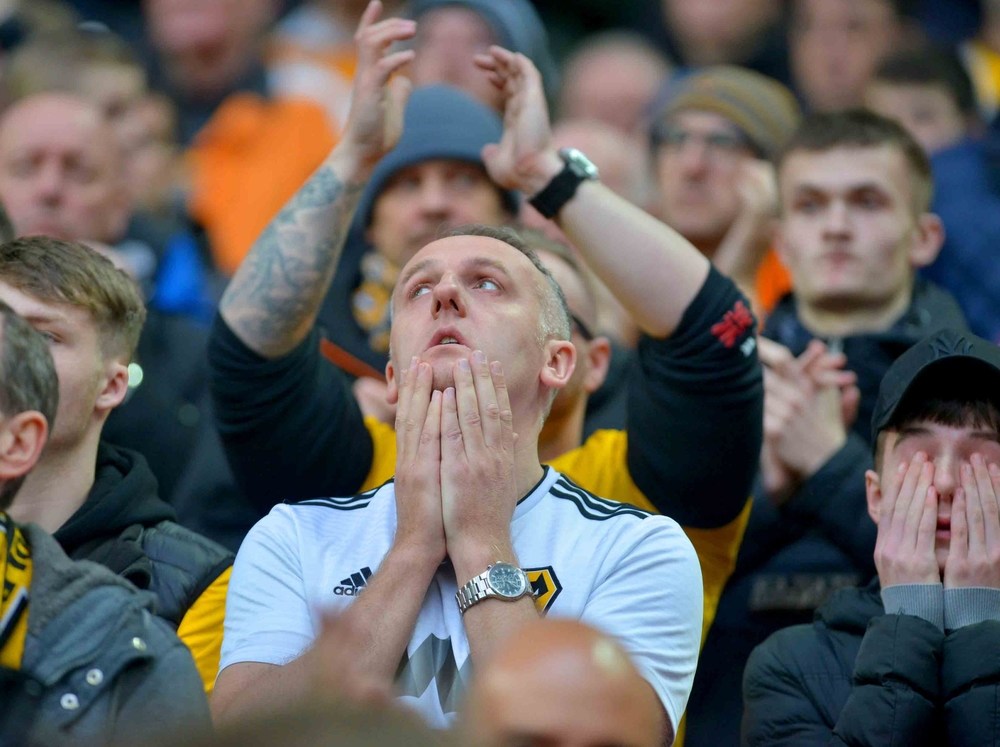 How did they let this slip? Leading 2-0 at Wembley until the 79th minute, most teams would have felt comfortable that they had made it to the final. A combination of nervous defending, a huge shift in momentum and a simply delightful goal from Gerard Deulofeu meant that this was not to be the case for Wolves on Saturday. Watford turned the game around in 15 minutes, with Troy Deeney levelling things up from the spot in the 94th. Then in Extra Time, Deulofeu the substitute, scored a second on the break to bring Watford back to Wembley.
It is a disappointing end to a great season for Wolves, in which they have seemingly become every neutral's favourite team. This was a chance to cap their great progress and performances with some silverware and a first FA Cup final since 1960. Instead they will be left to focus on the league and remaining the 'best of rest' by attempting to secure 7th place. Of course, this would still be a remarkable achievement that could bring European football to Molineux, but Sunday's result must have been tough to take. For those Wolves-loving neutrals, it's a shame not to see the enigmatic Nuno Espirito Santo win his first major trophy as manager. Questions must be asked of Nuno after some of his tactical substitutions and the manner of this loss however, but he was honest in his assessment saying:

"We had it and it got away from us"

Source: BBC Sport
Gracia the great
Although Nuno has received near-consistent praise throughout this season, his opposite number on Sunday, Javi Gracia has been greatly under-appreciated since his appointment. Whilst Nuno is the classically flamboyant, charismatic and energetic presence so often feted by the media, Gracia is more measured and quiet in his approach. This invariably led to criticism last season that he was boring, uninspiring or even 'effective rather than thrilling'.
Looking at Watford's results under Gracia last season and just a 26.7% win ratio, perhaps criticism was fair, but his assumed persona definitely played its part in this. Watford were already in decline after the departure of Marco Silva and Gracia had not yet been given the opportunity to make this team his own. Fast-forward a year and you'd be hard pressed to find many fans being critical of his performance this season. Well-placed for a top 10 Premier League finish and even a European place, and now into the FA Cup final. For a club the size of Watford you simply can't ask for much more than that and he is surely a leading contender for manager of the season. Win the FA Cup and all bets could be off.