Two years after the release of A Seat At The Table, Solange dropped When I Get Home. After the widespread critical acclaim and success of her classic album, to say there was high expectations for the follow up would be an understatement. A Seat At The Table explored the lived black experience, exploring themes of prejudice and the intersections of black existence, including 'F.U.B.U' and 'Don't Touch My Hair'. The album was interlaced with thought provoking interludes featuring her parents, Master P and friends, discussing their own encounters navigating racism. A Seat At The Table allowed for Solange to find her musical home in between genres of psychedelic funk and modern soul, as well as redirecting the narrative from simply "Beyonce's sister" to "Artist": "I think any time you truly feel seen, you just feel a certain level of joy".
When I Get Home however, contrasted heavily against this. It was deeply enigmatic, for both the listener and seemingly, Solange. When I Get Home is a delicate exploration of Solange's navigation of identity. It is fragmented, experimental and though it may not carry the same replay value that its predecessor did, it is still a deeply personal gaze into Solange as an artist.
A Seat At The Table is as a political album – crafted for her audience. When I Get Home takes us back to Solange's figurative 'home' – within herself. Therefore, it's understandable why it has provoked such a mixed reaction. Many reviews note on the artistry as being lazy, particularly the repetition on the album. Saw Things I Imagined repeats 'Saw things I imaged' 16 times, a song which has also been turned into a meme. In an interview with Clash, Solange explains this exploration of mundane/repetitive lyricism: "Repetition is a really strong way to reinforce these mantras… the first four times I didn't actually believe it but by the eighth time it's coming into my body and my spirit".h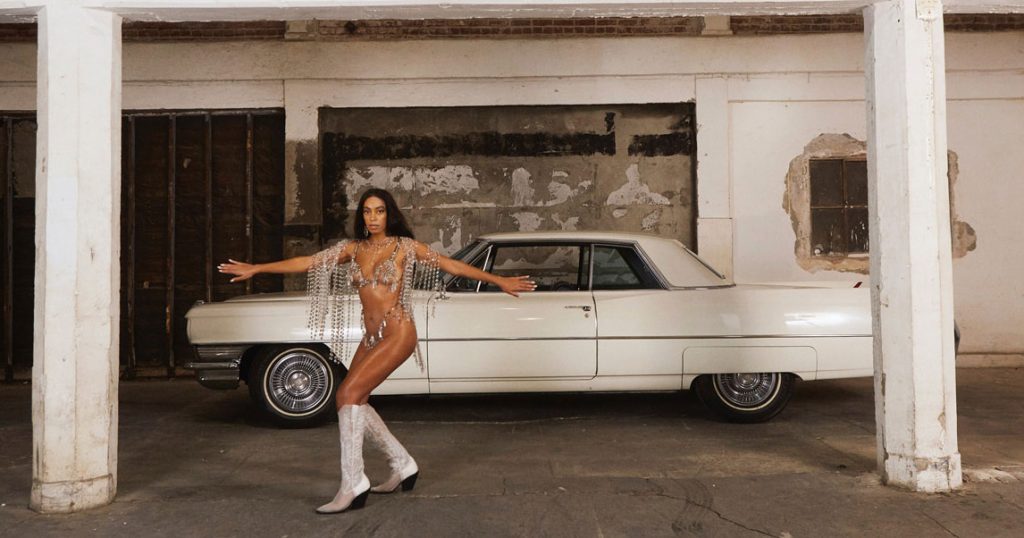 The album also features a 33-minute film released on Apple music, which was directed and edited by Solange. Self described as "Texas Film", explores a literal journey to Third Ward – her home in Houston, Texas. Many of the art and sculptures features in the film are also designed by Solange.
When I Get Home is an example of what true artistry should be: personal and crafted with unadulterated, unfiltered freedom. Solange doesn't conform to music industry expectations; this album isn't for the consumer, it's for the artist.
As Solange says in her Clash interview:
"[When I Get Home] feels like a true reflection of who I am, the things I love to listen to, the things that I love to experience… [it is] a snapshot of myself at this present time".