by Dolline Mukui
According to the Resolution Foundation, the average earnings of people in the UK are about £13 lower than they were 10 years ago. Around 800,000 employed workers are on zero-hour contracts. Zero-hour contracts mean that the employer is not obliged to provide minimum hours and the employee does not have accept any working hours.
2.1 million people have found stable jobs since the financial crisis in 2008. However, within that 1.2 million figure, are a third of the poorest households. Economic analyst, Stephen Clarke says "while employment is at a record high, Britain is still some way off full employment and too much work remains low-paid and insecure. Steps to provide advance notice of shifts and a right to a regular contract for those working regular hours on a zero-hour contract would help those in work who have precious little job security."
What does this mean for millions of Britons who could be facing the possibility of Brexit with no deal
This is a prime example of what will happen closer to 29th March when we leave the EU:
Does the situation get worse? In 2003 households who were on the lower half of incomes were typically earning £14,900. Thirteen years later, that figure has fallen to £14,800. There are over eight million low and middle income homes with children in the UK. Large banks, insurers, asset managers and other financial services have either considered or confirmed they are moving their operations to the EU.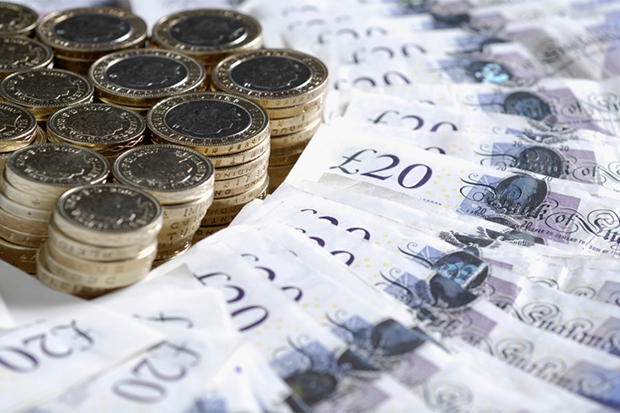 Currently the employment rate for people aged between 16 and 64 years for the UK was 75.4% for the period December 2017 to February 2018. The research by the foundation reveals that the economy has struggled to create wealth for people in work. Although employment rates in some regions of the country remains high, many of the jobs are lower paid. Once in jobs there is also a lack of progression into higher paid jobs. This is likely because a lot of parents can't afford the demand of long hours of a higher position, especially with young kids or other priorities. 
The National Living Wage was introduced by then Chancellor George Osborne in his Budget in July 2015. It came into effect in April 2016, and is £7.83 an hour for workers aged 25 and over, with the aim of increasing it to £9 an hour by 2020.
The fact that the UK is leaving the EU with a possible no deal could effectively change the aim.
Dolline is a traveller, journalist and blogger who has palate to try new things. She is a very spontaneous person; you might find her skydiving over the Kenyan coast to kayaking on Lake Como. She can be an over thinker who thinks of every outcome but if she doesn't she welcomes the change that wasn't planned. However, she is a very simple person who is up for a good laugh or a book and enjoys living the moment. Dolline also writes for her small personal blog called 'Swatches of Beauty' and is currently a production journalist trainee at ITV Border.